ACINETOBACTER SPECIES
PREVALENCE AND SENSITIVITY PATTERN OF ACINETOBACTER SPECIES AMONG CLINICAL ISOLATES OF TERTIARY CARE HOSPITAL
Keywords:
Acinetobacter spp. (species), ESKAPE Pathogens (E. Faecium, S. Aureus, K. Pneumoniae, A. Baumannii, P. Aeruginosa and Enterobacter spp.), CLSI (Clinical and Laboratory Standard Institute), MDR (Multidrug Resistance)
Abstract
Introduction: The genetic competencies of bacteria and the resistance have been impeding the usefulness of antibiotic therapy. There has been an alarming increase in the infections caused by Acinetobacter spp. especially the multidrug resistance pattern has narrowed the therapeutic ranges. Objectives: To determine the prevalence and antibiotic sensitivity pattern of Acinetobacter spp., among clinical specimens of tertiary care hospital.
Study Design: Descriptive study. Place & Duration of Study: Pathology Department, PGMI, from January 2015 to December 2015. Materials & Methods: Total 8465 clinical specimens were inoculated. Acinetobacter spp. was identified and isolated by the preliminary microbiological and biochemical tests. Antimicrobial susceptibility testing was implemented by modified Kirby-Bauer disk diffusion method as per CLSI guidelines (2015). Results: Acinetobacter spp. isolated in 234 (7.29%) clinical specimens among 3208 (37.89%) culture positive isolates. Out of total 234 Acinetobacter spp. isolates 144 (61.54%) were recovered from male patients and 90 (38.46%) from female patients. the frequency of Acinetobacter spp. isolates was seen highest in CSF (23.07%) and lowest in HVS (5.52%) specimens. Maximum samples were recovered from surgical wards 85 (36.32%), while from pediatrics department only 20 (8.54%) samples. Only, 140 (59.82%) isolates were sensitive to tigecycline; while 216 isolates were (92.30%) resistant to salbactam. Conclusion: The progressively increasing threat of Acinetobacter resistant infections can be minimized by judicial use of antibiotics, and implementation of strict infection control policy in health care settings.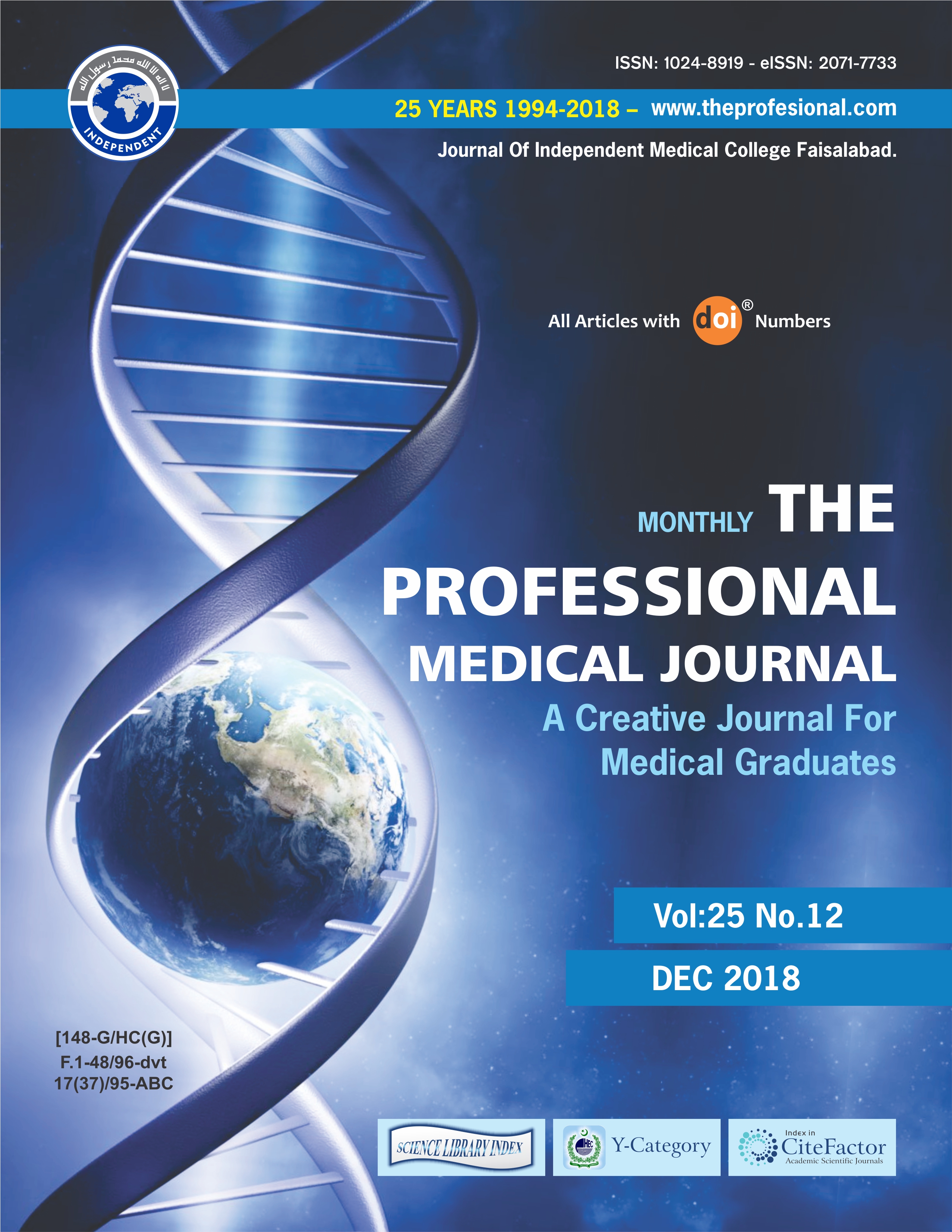 Downloads