NEONATAL CARE UNIT
NEONATAL MORBIDITY AND MORTALITY IN THE NEONATAL CARE UNIT OF PEOPLE'S MEDICAL COLLEGE HOSPITAL NAWABSHAH, SINDH.
Keywords:
Neonates, Morbidity, Mortality, Causes
Abstract
Objectives: The objective of this study was to take a look at main causes associated with highest neonatal morbidity and mortality in neonatal care unit of People's medical college hospital Nawabshah. Study Design: Retrospective study. Period: January 2015 to December 2015. Setting: Paediatric medicine ward of People's medical college hospital Nawabshah. Methods: The data collected included; sex, gestational age, postnatal age at
admission, weight at admission, main cause of admission, outcome, cause of death. Results: The number of neonates admitted in NICU was 2863 (14.4%) of the total admissions (19882) to the paediatric unit including neonatal unit during the study period. There were more males 1750 (61.9%) than females. Prematurity, neonatal sepsis and birth asphyxia were the most common morbidities (27.5%, 14.9% and 14.6%, respectively). The overall mortality was 21.93% (628 out of 2863 babies). The morbidities with the highest mortality were birth asphyxia 244(38.85%), neonatal sepsis and meningitis 77 (12.26%), and V.L.B.W (9.03%). Conclusion: Birth Asphyxia, neonatal sepsis and meningitis, and low birth weight were the major contributors in admission as well as mortality of newborns, depicting a lack of care and attention in antenatal duration and there is a major lack of training and retraining of birth attendants.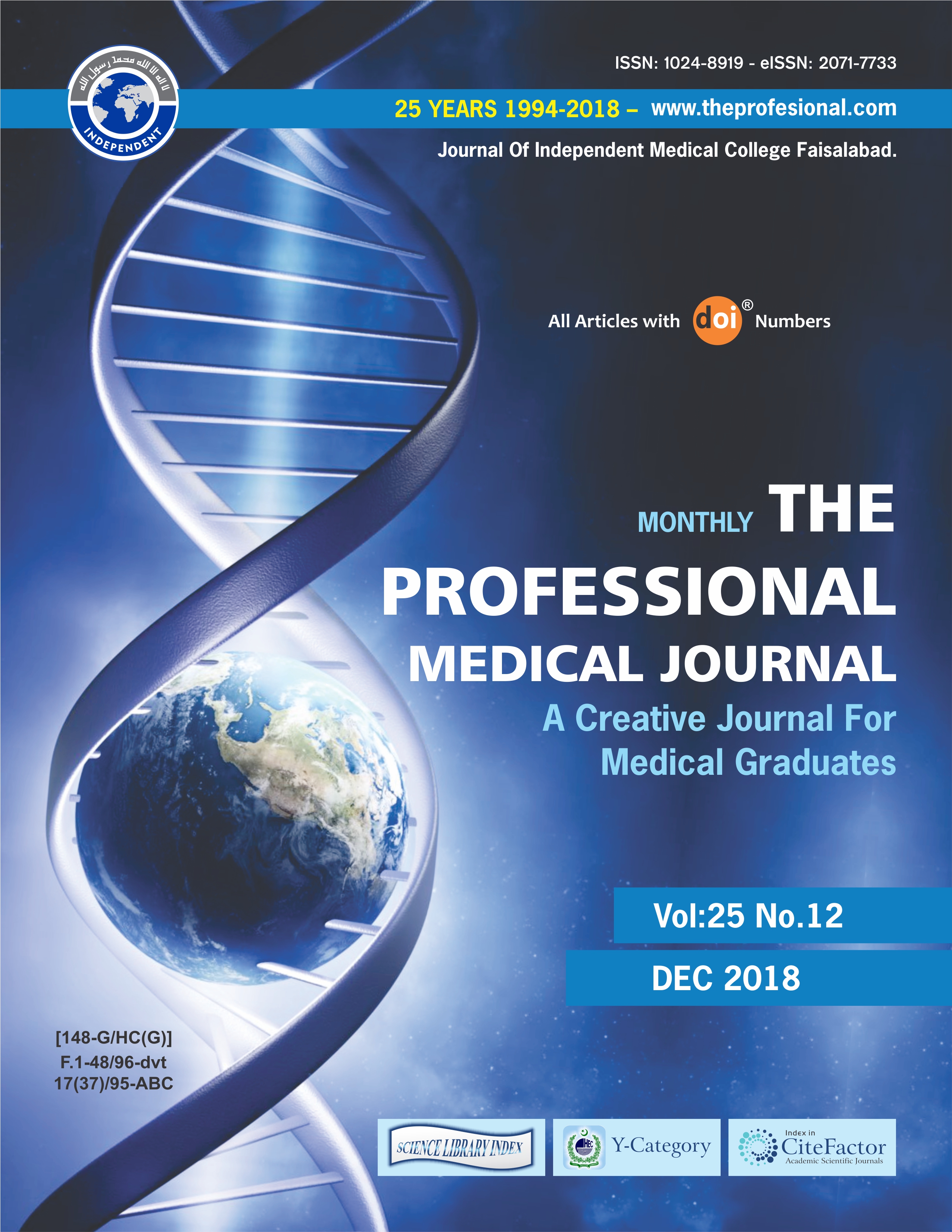 Downloads