HELICOBACTER PYLORI
TO DETERMINE THE FREQUENCY OF HELICOBACTER PYLORI IN GALLBLADDER IN PATIENT WITH GALL STONES DISEASE
Keywords:
Gallstones, Gallbladder, Helicobacter Pylori
Abstract
Objectives: To determine the frequency of helicobacter pylori in gallbladder in patient with gall stones disease. Study Design: Cross-sectional study. Place and Duration of Study: This study was conducted at Surgical Unit-I Civil Hospital Karachi, March 2013 to August 2013. Methodology: A total of 281 patients diagnosed to have gall stone on basis of clinical history of pain in right upper abdomen with fatty intolerance confirmed on ultrasound
who were operated rather by laparoscopic procedure or open surgery were included in the study. Immediately following gallbladder removal, the specimen was collected in a sterile cup. The specimen was sent to Laboratory for presence of H. Pylori using GEIMSA staining and for routine histopathology. Data was collected by a resident in predesigned proforma. Results: A total of 281 Patients diagnosed to have gall stone. Operated most of the cases were 21 to 50 years of age with mean age was 38.41±9.86 years. Out of 281 cases, 170 (60.5%) were female and 111 (39.5%) male. Seventy eight patients (27.76%) was observed obsess (BMI > 30kg/m2). Similarly duration of illness of 58.4% was below and equal to 6 months and 41.6% cases above six months. Frequency of helicobacter pylori in gallbladder of patients with gall stones disease was positive in 72(25.62%) cases. Conclusion: We conclude that H. pylori are also found in the biliary system, suggesting that these bacteria are of etiological importance in gallstone
formation. Early detection of helicobacter pylori and its eradication can prevent development of gall stones.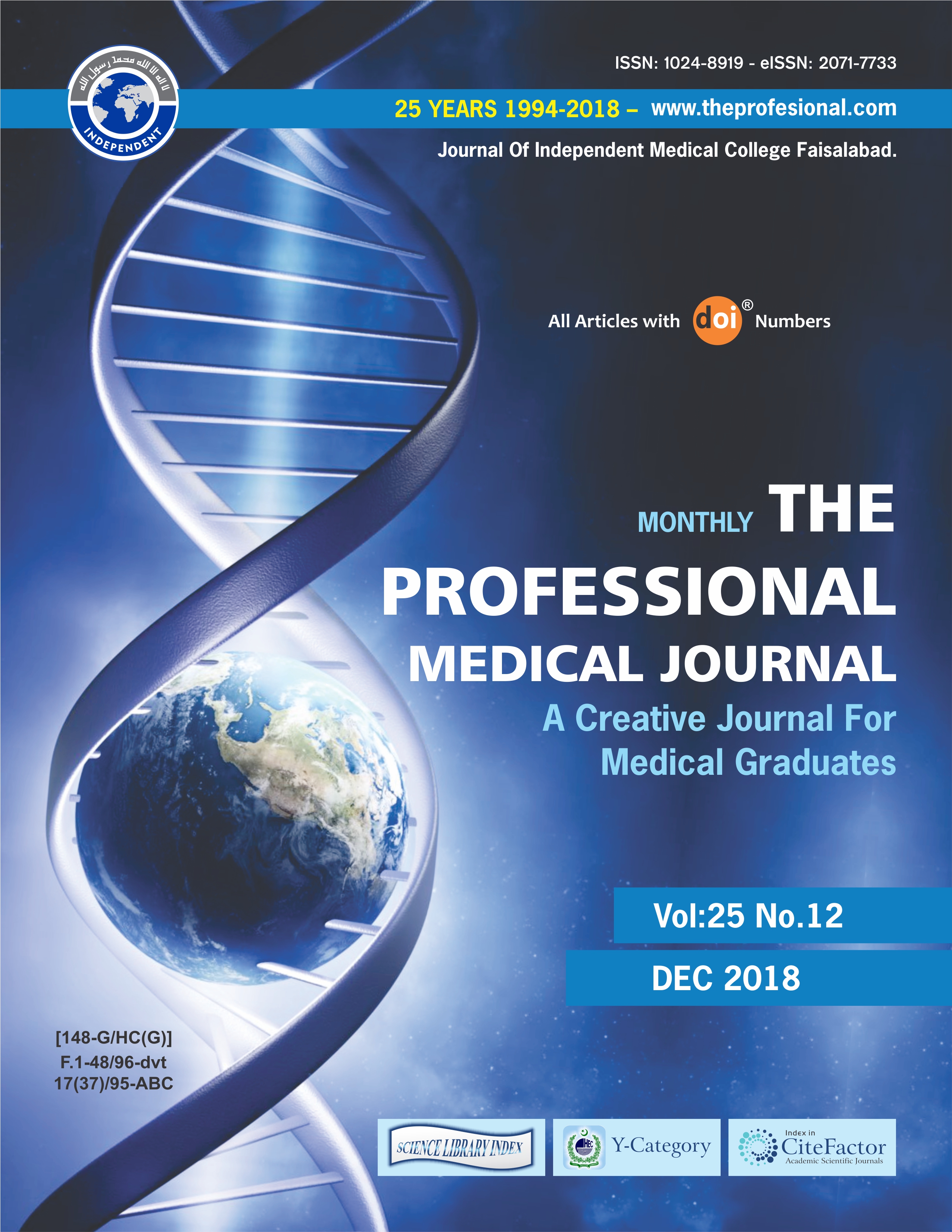 Downloads