PALLIATIVE CARE
FREQUENCY OF INADEQUATE PAIN ASSESSMENT IN ADVANCED STAGE CANCER PATIENTS RECEIVING PALLIATIVE CARE IN ONCOLOGY DEPARTMENT, MAYO HOSPITAL, LAHORE
Keywords:
Advanced Stage Malignancy, Inadequate Assessment, Pain Scales, NRS, VAS
Abstract
Pain is a devastating symptom of advanced cancers. Inadequate assessment and failure in following WHO (World health organization) guidelines for pain management are barriers to pain control in cancer patients. Objectives: To determine frequency of inadequate pain assessment leading to inadequate pain control in advanced stage cancer patients receiving palliative care. Subjects and Methods: 180 patients, within age 18 to 70 years of both genders, of cancer with stage 3 and 4 disease receiving palliative treatment for pain due to primary or metastatic disease requiring opioid
analgesics presenting to inpatient department of Medical Oncology, Mayo Hospital Lahore were selected using non probability, consecutive sampling. Study Design: Cross sectional descriptive study. Setting: Department of Medical Oncology, Mayo Hospital Lahore. Period: 6 months after approval of synopsis from 01.06.2017 to 01.01.2018. The Pain scales used were Numerical Rating Scale- NRS, followed by Visual Analogue Scale-VAS. All patients were evaluated whether or not their pain was assessed by a standard pain scale, the type of malignancy, and the stage of cancer. Results: A total of 180 patients with mean age of 49.68 years, with 62.2% females and 37.8% males were selected. Out of these 124 (68.89%) patients
received inadequate assessment for their pain intensity as no documented pain scale was being used to assess them. Out of them 50(49.02%) were males and 52 (50.98%) were females. 56 patients (31.11%) were receiving inadequate pain assessment. 17 (30.35%) of them were assessed using VAS and 39 (69.65%) were assessed using NRS. The median pain score was 7.8/10 with the stage 4 patients mainly presenting with a score of >7/10 (69.94%) and stage 3 patients making up majority of pain with <7/10 score (58.82%). Conclusion: This study showed that pain is poorly managed in patients with advanced malignancy as majority of patients are not assessed according to standard methods for cancer pain. There is a strong need of physicians' education, development of proper palliative care services and implementation of WHO guidelines to achieve effective pain management for oncology patients.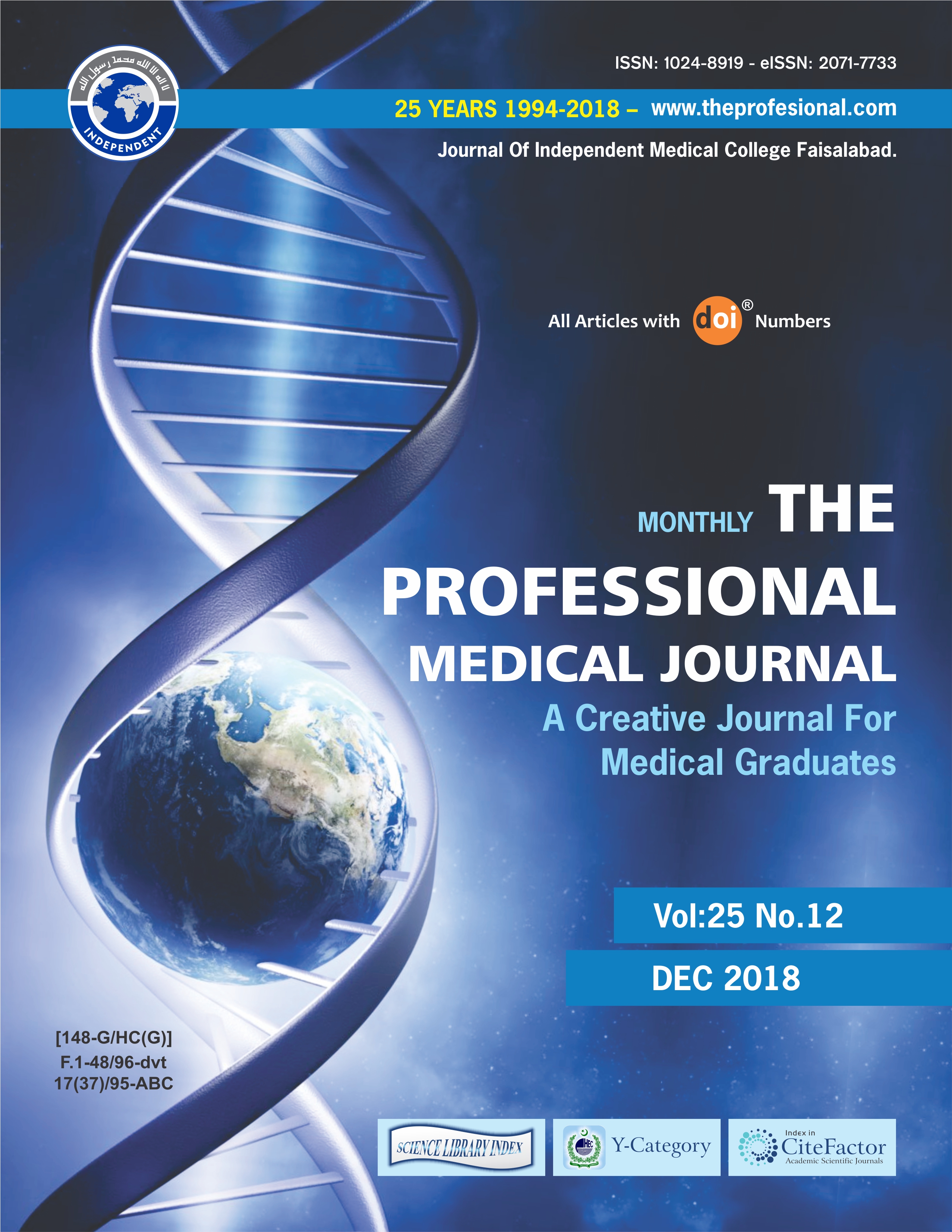 Downloads