VOMITING
EFFECT OF ORAL KETAMINE MIXTURE WITH DEXAMETHADSONE - CHLORPHENIRAMINE ON INCIDENCE OF VOMITING ASSOCIATED WITH PREMEDICATION AFTER PEDIATRIC DENTAL PROCEDURES
Keywords:
Ketamine, Dexamethasone, Chlorpheniramine, Vomiting, Anesthesia, Dental Surgery
Abstract
Objectives: To investigate whether the addition of dexamethasone and chloropheniramine to oral ketamine premedication affects the incidence of postoperative vomiting. Study Design: Randomized control trail. Setting: Department of Anesthesia and Intensive Care Nishtar Hospital, Multan. Period: March 2016 to March 2017. Methodology: After obtaining ethical approval ethical and review board of hospital. Data was entered in a computer software SPSS version 23.1 and analyzed for possible variables. Continuous variables were presented as mean and standard deviation like age, weight, sedation time, anesthesia time, admission time and PACU time. Categorical variables were presented as gender, ASA status
and postoperative vomiting. Student test and chi square test was applied to see association of outcome variable. P value of 0.05 was taken as significant. Results: Overall, 100% (n=80) patients were included in this study, both genders. The study group was further divided into two
equal groups, 50% (n=40) in each, i.e. Group K (Ketamine) group and group KD (Ketamine-Dexamethasone). The main outcome variable of this study was postoperative vomiting. In this study, Postoperative vomiting observed in 35% (n=10) and 10% (n=4) patients, for group K and group KD respectively. The difference was statistically significant (p=0.007). Conclusion: Addition of dexamethasone and chloropheniramine with ketamine as premedication reduce the incidence of postoperative vomiting.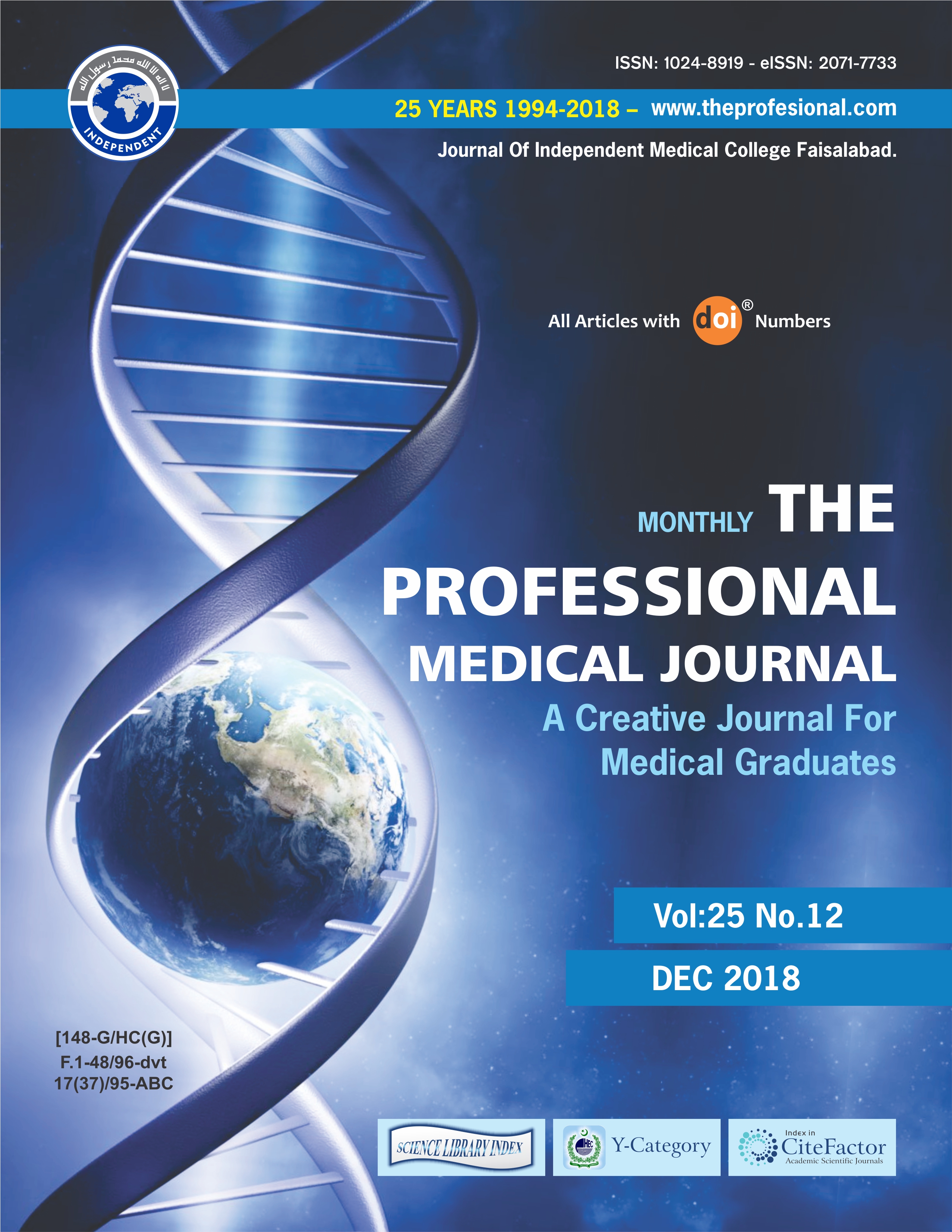 Downloads