HEPATIC ENCEPHALOPATHY
HYPONATREMIA IN LIVER CIRRHOSIC PATIENTS WITH HEPATIC ENCEPHALOPATHY
Keywords:
Hyponatremia, Liver Cirrhosis, Hepatic Encephalopathy, Chronic Liver Diseases
Abstract
Objectives: To determine the prevalence and relation to severity of hyponatremia in liver cirrhotic patients associated with hepatic encephalopathy. Study Design: Cross sectional study. Place and Duration of Study: Medicine Department of Peoples University of Medical and Health Sciences Nawabshah from 26th October 2016 to 25th April 2017. Material and Methods: All patients of either gender with 15 to 70 years associated liver cirrhosis, were included in the study. Diagnosis of liver cirrhosis was confirmed by laboratory and ultrasonographic findings. Exclusion criteria were patients outside of patient range, patients with hepatocellular carcinoma, or anotherco morbid. Sodium levels were measured by 2cc blood
sample by blood from cubital vein preferably. Encephalopathy was evaluated via West Haven classification. All the data were entered into SPSS 20 version and were analyzed by using the same software. Results: A total of 369 patients met the inclusion criteria. Among them were 129 males and 240 females. The overall mean age of study subjects was 57.07±9.23 years. The overall mean duration of hepatic encephalopathy was 2.53±0.733 days. The overall mean serum sodium level for study subjects was 129.59±7.11 mEq/L. Most of the study subjects, 83.5% had HCV, 12.7% patients were HBV positive whereas 3% were positive for HBV as well as HCV. 26 patients had grade 1 encephalopathy, 30 patients had grade II encephalopathies, 258 patients had grade III encephalopathies, and 55 patients had grade IV encephalopathy. In our study, 73.2% study subjects were observed with hyponatremia. Out of 270 study subjects found with hyponatremia, 25.2% had mild hyponatremia, 44.8% had moderate hyponatremia, and 30% had severe hyponatremia. The results showed that there was a significant association of hyponatremia with viral markers (p=0.030), duration of hepatic encephalopathy (p=0.102) and grades of hepatic encephalopathy (p=0.746). Conclusion: We concluded hyponatremia is frequently found in patients with cirrhosis liver. Significant correlation of hyponatremia with the severity of hepatic encephalopathy.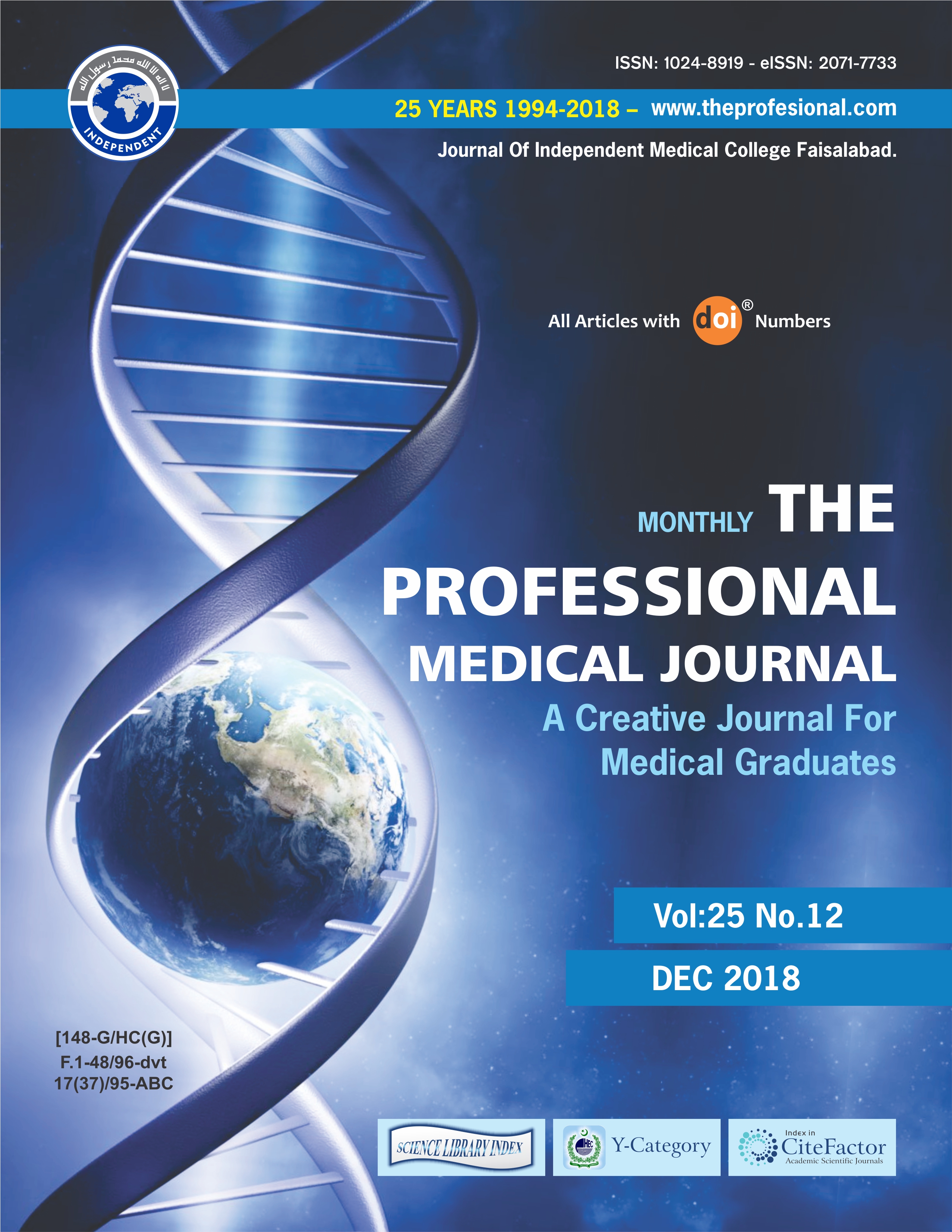 Downloads