SPECTACLE-WEAR
COMPLIANCE OF SPECTACLE-WEAR IN SCHOOL GOING CHILDREN OF MULTAN
Keywords:
Spectacle Compliance, School Children, Multan, Pakistan
Abstract
Background: Refractive errors are the most common cause of avoidable visual impairment in children worldwide. Importance of school screening of refractive errors is one of the most important initiatives outlined in WHO Vision 2025 targets. Corrected refractive errors visually rehabilitate the school going children. But the benefit depends on the compliance of the spectacle wear by children. Purpose: To study the compliance of spectacle wear and to highlight the reasons of non compliance in school going children of Multan. Study Design: Cross-sectional descriptive study. Setting: Ophthalmology Department, Nishtar Medical University Multan, Pakistan. Period: Jan 2009 to Oct 2012. Materials and Methods: 631 students. Among them 187 males and 175 female students were prescribed spectacles for constant wear during school screening program. Each student was given a pro forma indicating name, age, gender, prescription and column of reasons of non compliance. After six months, we conducted a follow-up visit where these students were accessed about spectacle compliance and reasons of non compliance on the given feedback pro forma from teachers. The data was collected and analyzed by SPSS version 20. Results: The overall non-compliance rate of spectacle wear in primary school children was 35.91%. A significantly higher proportion of boys 119 (57.14%) were not wearing their spectacles compared to girls 175 (54.86%). The
main reasons for non compliance in primary school boys and girls were casual in wearing their spectacles, does not like to wear spectacles, break their spectacles frequently and some children feel spectacles are not needed or cause headache. Conclusions: Poor compliance of using spectacles was noted in our study among children with refractive errors with main reason for not using these spectacles was that they did not like to wear them. So there is need to adopt aggressive awareness campaign among teachers and parents to enhance their knowledge for better outcomes and visual improvement of the children. Screening of primary school children with refractive error was difficult task in Multan. Limited information was available on the magnitude of the compliance for spectacle wear and their reasons of noncompliance. This information is crucial for establishing a program and will strengthen the efforts for a better eye care in school children.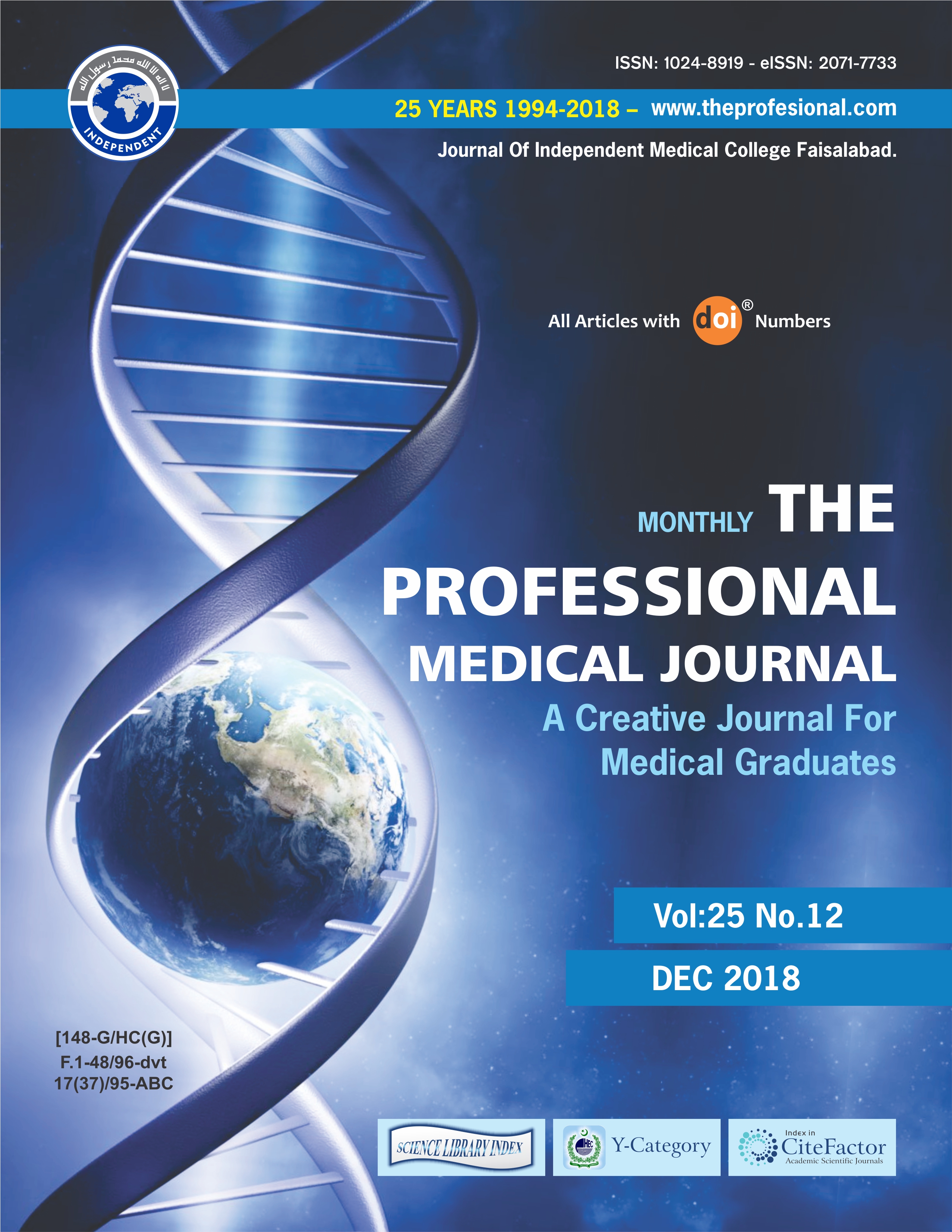 Downloads