POSTERIOR PELVIC PAIN
PREVALENCE OF POSTERIOR PELVIC PAIN DURING THREE TRIMESTERS OF PREGNANCY
Keywords:
Pregnant Female, Pregnancy Related Posterior Pelvic, Low Back Pain, Physical Dysfunction
Abstract
Background: Pregnancy related posterior pelvic pain (PRPPP) is a common complaint among pregnant females. It is one of main source for disability, absence from work and is responsible for direct and indirect economical impact. Purpose of the Study: To investigate the prevalence of pregnancy associated posterior pelvic pain and to ascertain its occurrence in three trimesters of pregnancy. Study Design: Cross sectional survey. Setting: District Head Quarter Hospital Sargodha & Gynae OPDs of different clinics. Period: Jan 2013 to Dec 2013. Materials and Methods: 200 pregnant females, the range of age group was 16-42 years and participants were selected through convenience sampling technique. All pregnant females were interviewed using structured questionnaire having open and close ended questions. Posterior pelvic pain provocation test and Gaenslen's test were performed on all females with lumbo-pelvic pain and intensity of pain was measured, using visual analogue scale. Results: 200 pregnant females were studied, 140 (70%) pregnant females were in 2nd or 3rd trimesters of pregnancy and 102 (51%) reported posterior pelvic pain, and amongst 60 pregnant females in 1st trimesters showed only 10 (5%) reported posterior pelvic pain. All pregnant females (n=112,
56%) having posterior pelvic pain showed positive posterior pelvic pain tests and Intensity of pain in pregnant females with pelvic girdle pain in 1st, 2nd and 3rd trimesters measured using visual analogue scale, with mean value 6.09 ( SD= 2.16). Conclusion: About 2 in every 3rd females
studied; reported to have posterior pelvic pain, more in 2nd and 3rd trimesters of pregnancy as compared to 1st trimester of pregnancy. The high prevalence causes considerable health problem, physical dysfunction, and poor work performance in Pakistani pregnant females and
need more attention by health professionals and researchers.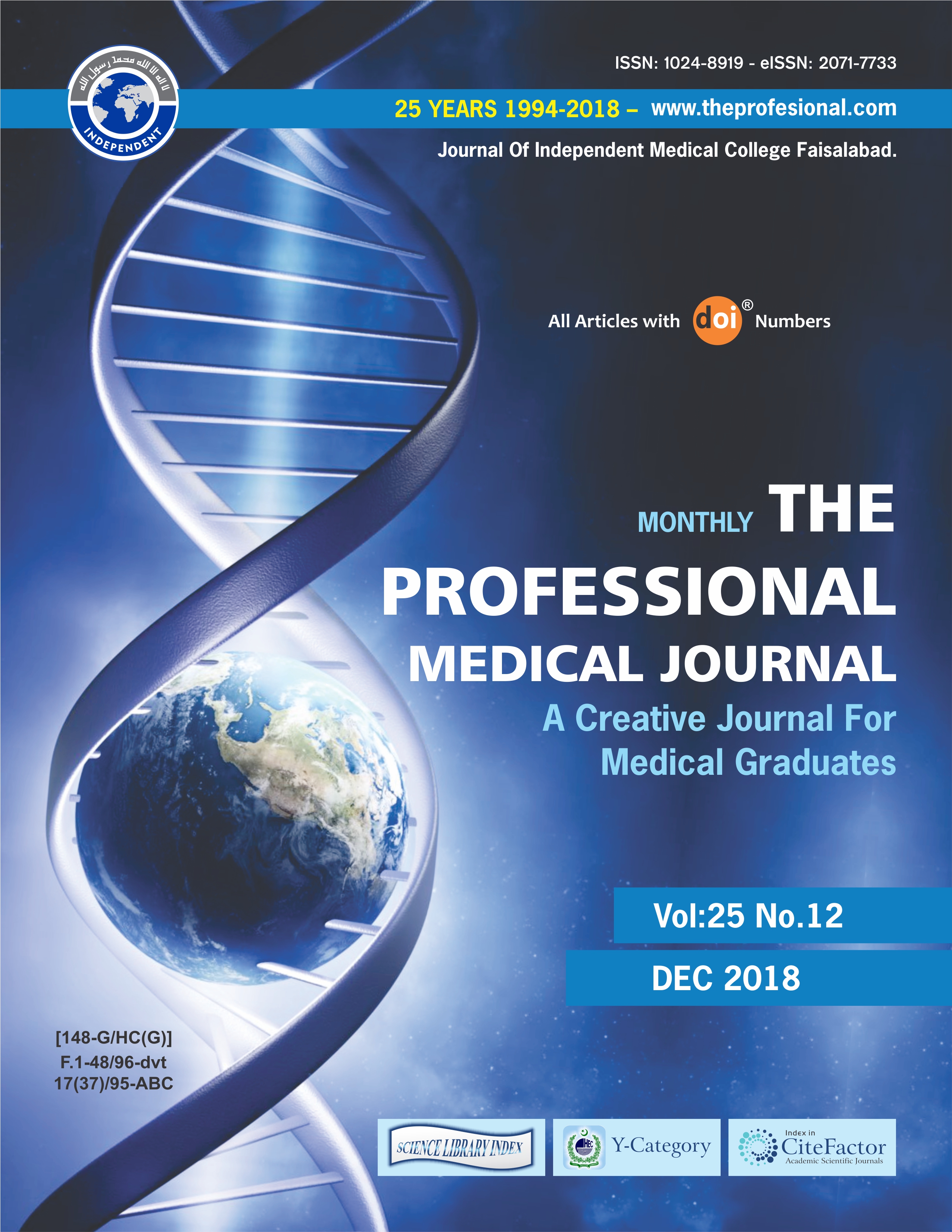 Downloads