LIVER INJURIES
EXPERIENCE OF CONSERVATIVE MANAGEMENT OF LIVER INJURIES IN BLUNT ABDOMINAL TRAUMA AT A UNIVERSITY HOSPITAL
Keywords:
Blunt Abdominal Trauma, Liver Injuries, Non-operative Management of Liver Injuries
Abstract
Objectives: To determine the role (frequency) of non-operative conservative management in liver injuries in blunt abdominal trauma. Methodology:.. Study Design: Descriptive study. Setting: Department of surgery Peoples University of Medical & Health Sciences Nawabshah. Period: 36 months extending from august 2014 to July 2017. Patients & Methods: All Patients with abdominal blunt trauma underwent ABCD evaluation, primary survey, secondary survey and initial management/resuscitation as per needed. History, clinical examination, plain radiographs, ultrasound (FAST) and computerized tomography were used as diagnostic tools. Patients with isolated liver injuries in blunt abdominal trauma were
selected for the present study. Selected cases with hemodynamic instability, even after initial vigorous resuscitation had to undergoes immediate surgical abdominal exploration while the rest of the selected cases were hospitalized and kept under strict monitoring. The decisions of late surgical intervention were then made on deterioration of hemodynamic stability and rapid progression of liver injuries from lower grades to higher grades. Percentages of the cases managed conservatively and rest of others who required surgical interventions were noted. Data was analyzed on SPSS-21. Results: 78 cases were selected with mean age of 38 years & SD± 7. Male to female ratio was 5:1. 11% of the cases with hemodynamic unstability underwent immediate surgical intervention. 8% of the case underwent late surgical operative management after initial course of non operative conservative management. 81% cases were managed with successful non operative conservative approach. Conclusion: Most of the liver injuries in blunt abdominal trauma require non-operative conservative management. The decision of operative management should be taken on the basis of the hemodynamic status and not merely on the grade of the hepatic injury.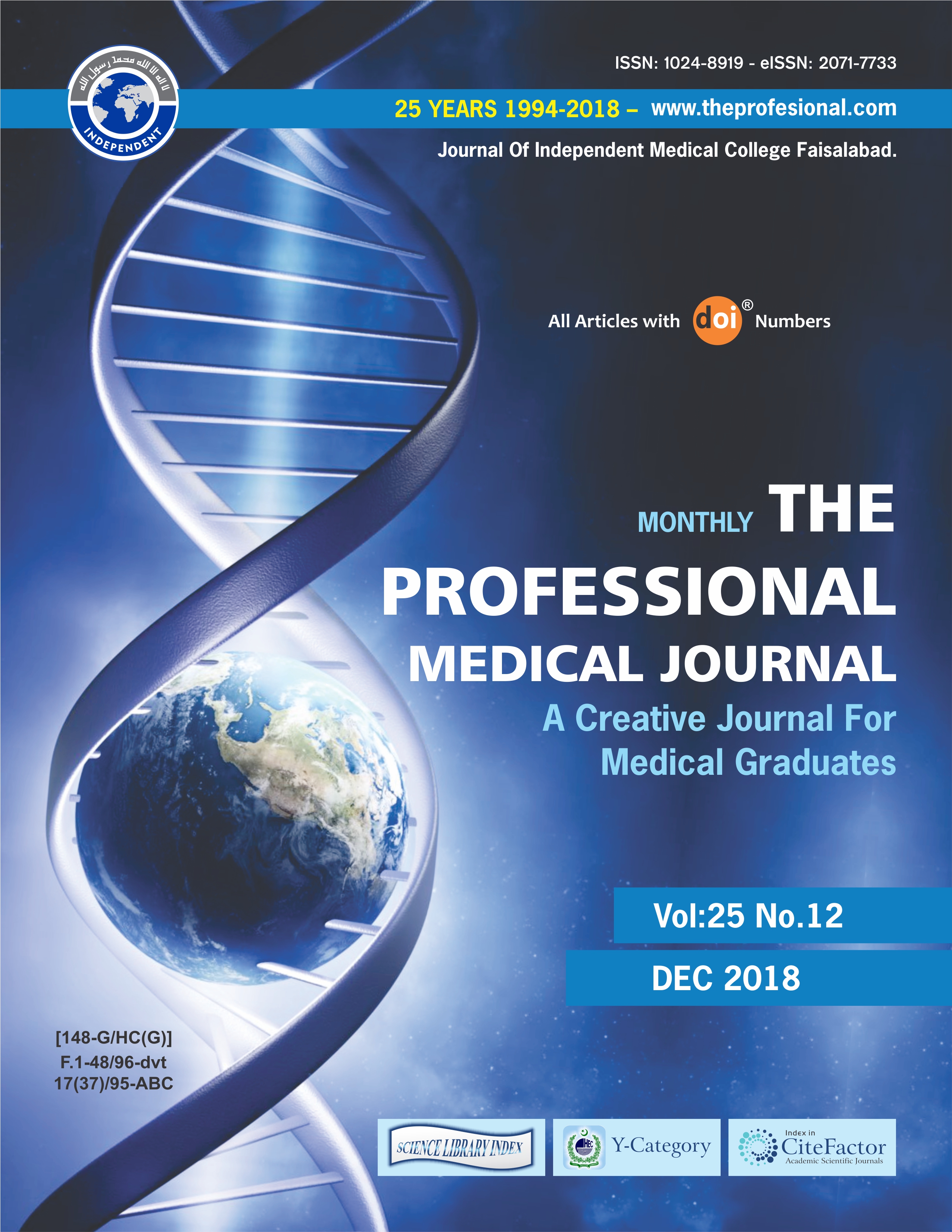 Downloads