THYROID SURGERY
HYPOCALCAEMIA FOLLOWING THYROID SURGERY: AN EXPERIENCE AT A TERTIARY CARE HOSPITAL OF SINDH
Keywords:
Thyroid Surgery, Hypocalcemia, Grave's Disease, Hyperthyroidism
Abstract
Objectives: The present prospective observational study was conducted to determine frequency and thyroid conditions as likely risk factors for hypocalcaemia following thyroid surgery. Study Design: Observational study. Place and Duration: Department of surgery, Liaquat University Hospital from December 2011 to December 2015. Materials and Methods: A sample of 201 patients, undergoing thyroid surgery with bilateral exploration, was selected according to criteria. Pre operative clinical work up was conducted for patient history, neck examination, thyroid hormone assay, serum calcium, Technetium99 thyroid scanning, laryngoscopy and sonography. Serum Ca++ was estimated before and after thyroid surgery.
Hypocalcaemia was defined as calcium level <8 mg/dl. Data was analyzed on SPSS 22.0 (IBM, incorporation, USA) at 95% confidence interval. Results: Of 201 patients, male and female were noted as 93 (46.2%) and 108 (53.7%) respectively. Female to male ratio was 1: 0.86. Mean± SD age was noted as 42.3 ± 7.4 years. Overall frequency of hypocalcaemia was identified in 23 (11.4%) of subjects. Mean± SD serum calcium in hypocalcemia subjects was noted as 7.1 ± 0.78 mg/dl. Symptomatic hypocalcaemia was noted in 11 (5.4%) of total subjects. Conclusion: In the present study, an overall frequency of hypocalcaemia was identified in 23 (11.4%) of subjects. Large goiters, recurrent goiter, retrosternal goiter, hyperthyroidism and Grave's disease were noted as risk factors.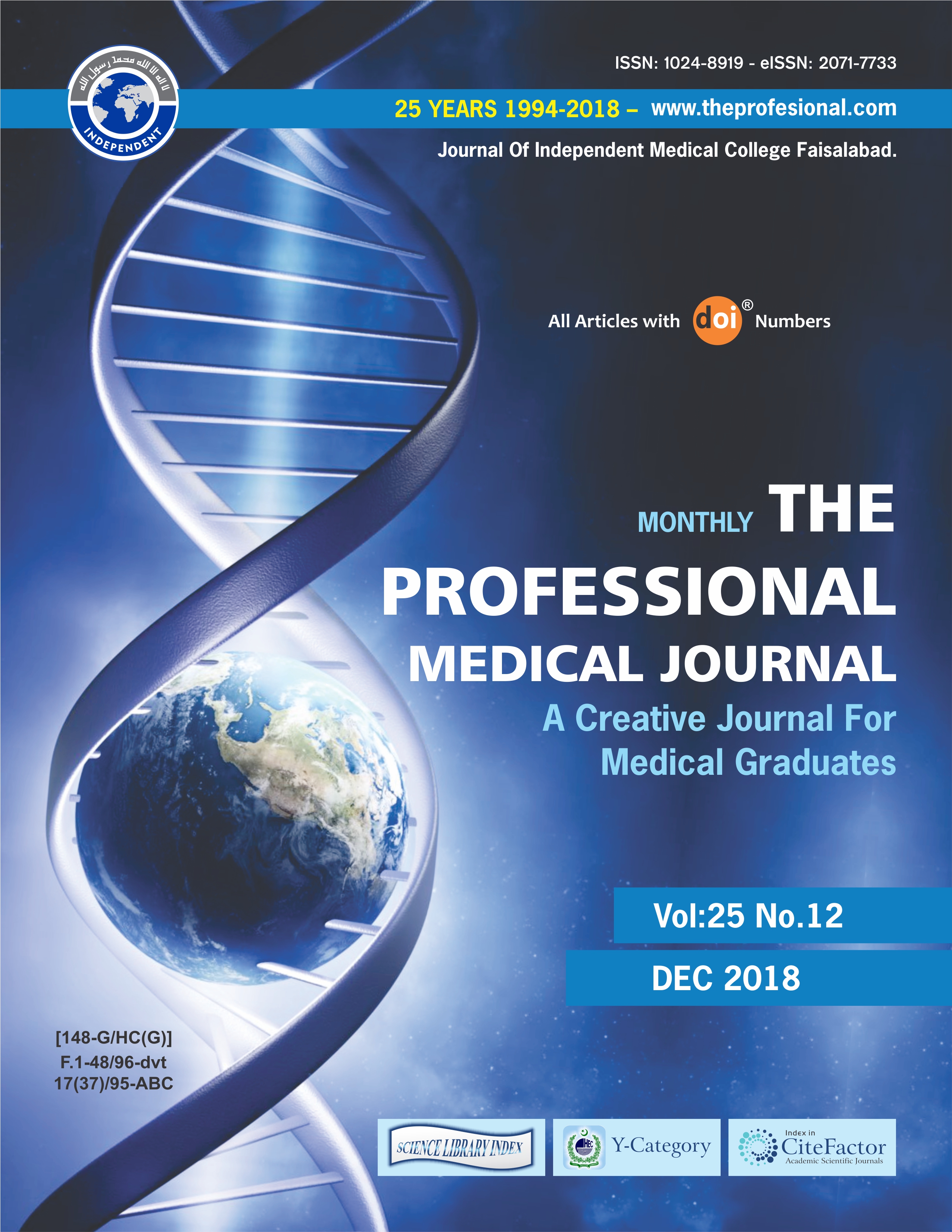 Downloads