ASSIST DEVICES IN CARDIAC SURGERY
RE-STERILIZED INTRA-AORTIC BALLOON PUMP CATHETERS
Keywords:
Artery/arteries, Ischemia, Wound Infection, Coronary Artery Bypass Grafting (CABG), Circulatory Assistance, Temporary
Abstract
Objectives: IABP is the most frequently used assist device in cardiac surgery. However, due to the poor socioeconomic status in our country, it is not always possible to use a brand new IABP when required. In these circumstances we use re-sterilized IABP catheters. Our aim was to compare the outcome of re-sterilized versus new IABP catheters in the set of patients who were provided surgery for IHD free of cost in a tertiary care hospital. Study Design: Retrospective study. Period: January 2007 to December 2013. Setting: National Institute of Cardiovascular Diseases (NICVD), Karachi, Pakistan. Methods: 3560 CABG procedures were performed. Those patients who could not afford a new IABP catheter were provided with the resterilized balloon catheters, free of cost. Total IABP usage was 286(8%) patients, of which the new balloon catheter was used in 214patients [74.8% (groupI)]. Re-sterilized catheters were used in 72patients [25.2% (groupII)]. All patients were screened for HIV, Hepatitis- B and Hepatitis-C.
12(16.6%) of the balloon catheters were resterilized more than once and 3(4.1%) of these on three occasions. Results: The mean age of the patients was 52.59±13.32 years. 69 (24.1%) of the patients were female. The mode of insertion (sheath less versus with sheath) was found to
be an independent risk factor for the development of complications. The overall incidence of complications (p=0.29) was 6.9%. The incidence of balloon catheter related complications was 1.75%. When the two groups were compared with regard to morbidity and mortality, the results
were found to be statistically insignificant. Conclusion: Use of re-sterilized IABP catheters is safe. However, strict guidelines should be instituted and followed for this purpose.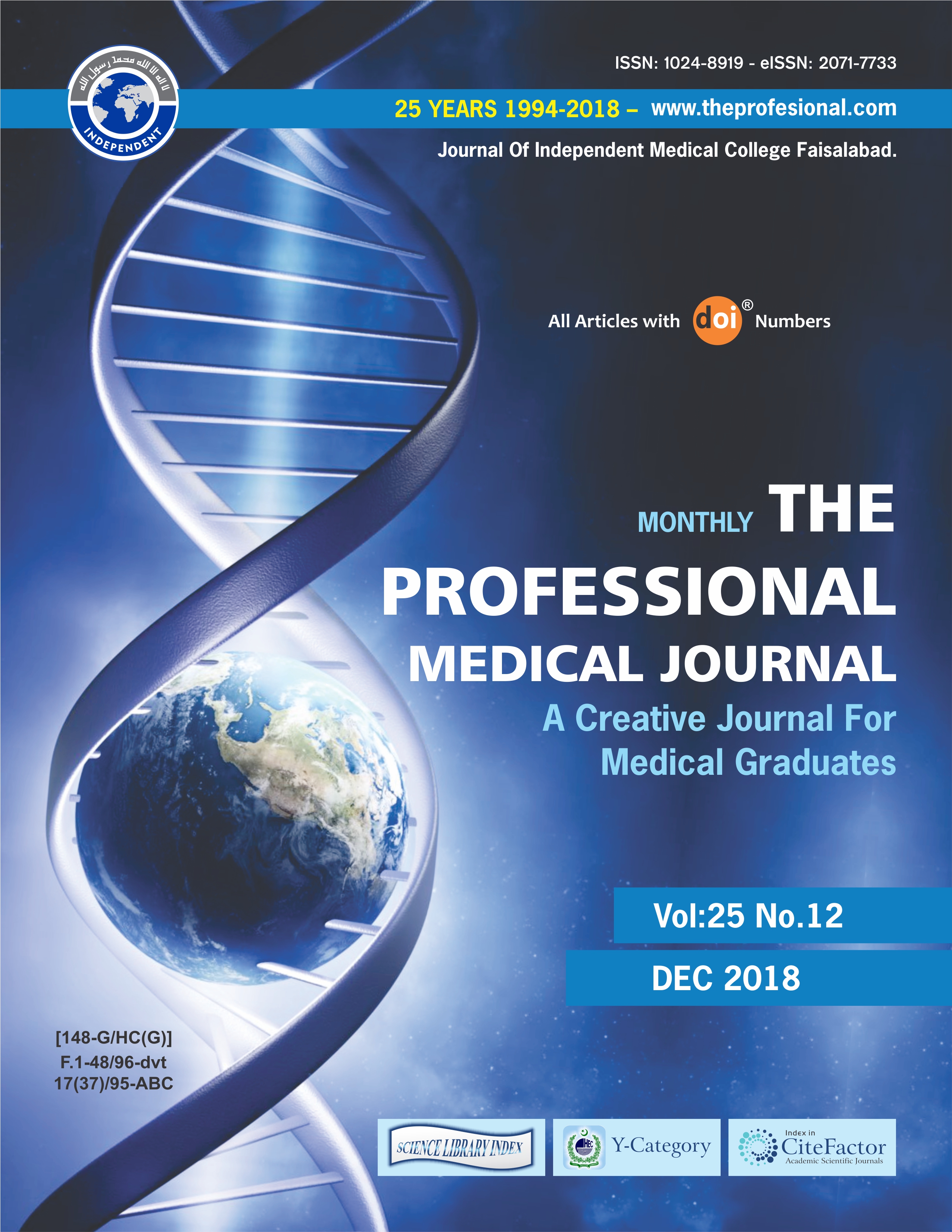 Downloads