AUTOPSY
PROFILE OF NEGATIVE AUTOPSY CASES DONE AT DHQ HOSPITAL, LAKKI MARWAT- KPK
Keywords:
Medico legal Autopsy, Postmortem Examination, Negative Autopsy
Abstract
Background: One of the most frustrating challenges faced by the medico
legal doctors/ forensic pathologists is the inability to determine the cause of death in cases
of sudden / unexpected deaths of medicolegal nature even after detailed autopsy as well as
Histopathological / Toxicological analysis. Objective: The study was aimed to find out the
percentage of negative autopsy against the total cases of medicolegal autopsies conducted
during the study period in Lakki Marwat KPK. Material and methods: The study was carried out
in DHQ Lakki Marwat based upon five years autopsy data from 1st January 2013 to 31st December
2017. All the medico legal autopsies were included in the study whereas; the cases of alleged
custodial deaths / police encounters were excluded. The cases where gross examination at
initial autopsy, histopathalogical examination & toxicological analysis failed to detect the cause
of death were labeled as negative autopsies. Study design: Descriptive, Retrospective Study.
Setting: The study was conducted at DHQ hospital Lakki Marwat. Period: 1st January 2013
to 25th June 2017. Results: Out of the total 200 autopsies, there were 39 negative autopsies
comprising of 26 (60.46%) males and 17(39.53%) females. Conclusion: The cases of negative
autopsy are higher at lakki marwat as compared to international perspectives.the negative
autopsies are higher because of the inadequate training of doctors or limited resources like
availability of histo-pathological labs, analytical services and radiological facilities. Postmortem
units and toxicology laboratories are not equipped according to the modern standards in the
light of recent advances in the field of medico legal death investigation.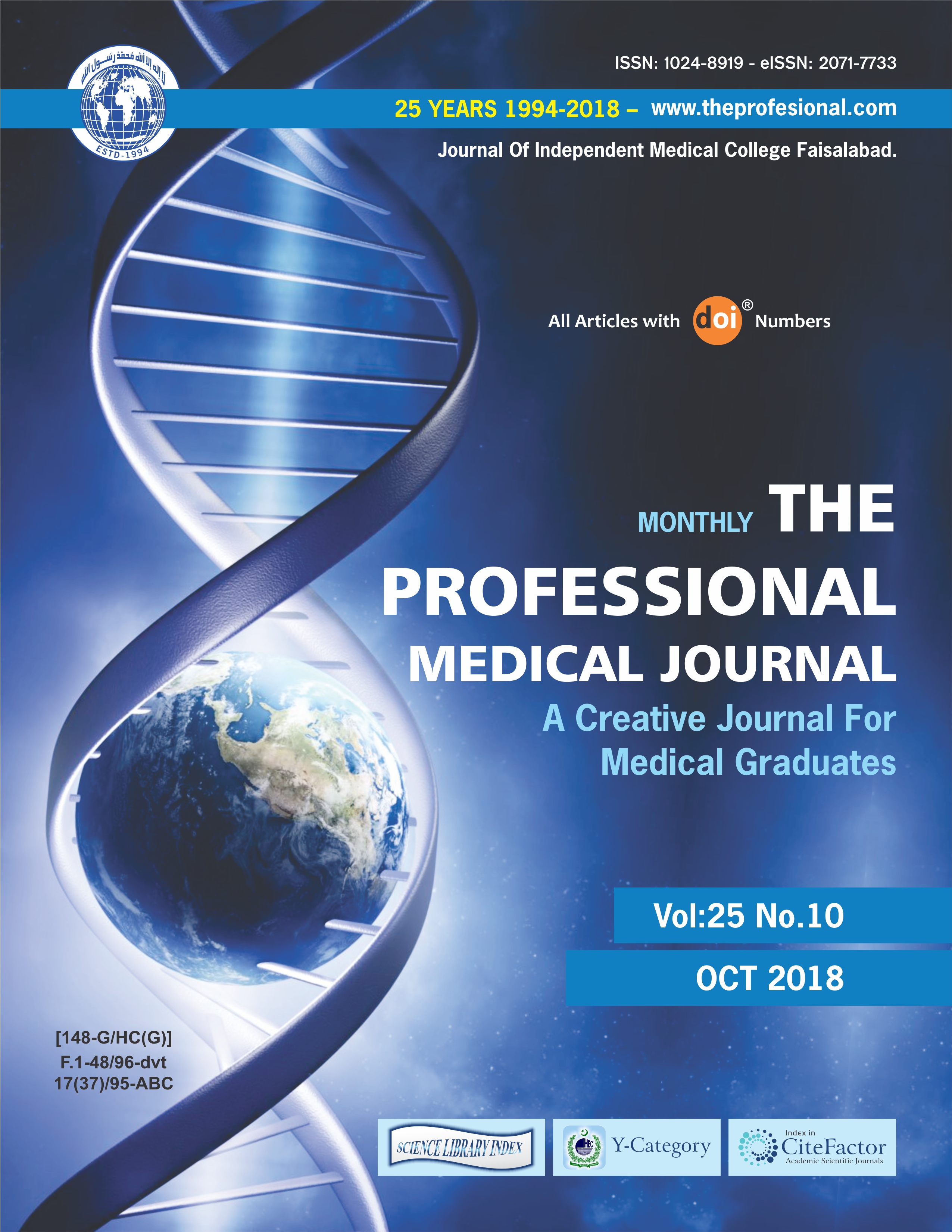 Downloads