PHACOEMULSIFICTION
OUTCOME OF PHACOEMULSIFICATION IN DIABETIC PATIENTS AT A TERTIARY CARE HOSPITAL LARKANA
Keywords:
Diabetic Retinopathy, Cataract, Phacoemulsification
Abstract
Objectives: The objective of this study is to evaluate visual outcome after
phacoemulsification in diabetic patients. Study Design: Prospective study. Setting:
Ophthalmology department of Shaheed Mohtarma Benazir Bhutto Medical University Larkana.
Period: January 2017 to April 2018. Method: Over a period of 15 months, all diabetic patients
having cataracts were part of the study. All these patients would undergo phacoemulsification
for cataract removal by a single ophthalmologist. A total of 76 participants were included
and their consent was taken. Visual acuity and progression of diabetic retinopathy would be
assessed 12 months post-operatively. Results: The data included 76 patients, among which
32 were females (43%) and 44 males (57%). The mean age of females were 58 + 6.8 years
and that of males were 62.5 + 9.3. Mean hbA1c of 76 patients were 9.2. At the end of first
post-operative year of the 76 operated eyes, 46 eyes (60.52%) indicated no progression of
diabetic retinopathy, whereas 30 eyes (39.47%) showed no progression of retinopathy. There
was no significant discrepancy in progression of retinopathy in the number of operated and
un-operated eyes post-operatively. Retinopathy progression was related to higher mean hbA1c
OE p= 0.001 NOE p=0.015). Conclusion: The number of people having diabetes mellitus is
increasing exponentially. Early diagnosis and good diabetic control is associated with slow
development of cataract. Uncomplicated phacoemulsification leads to good visual outcome
and better quality of life.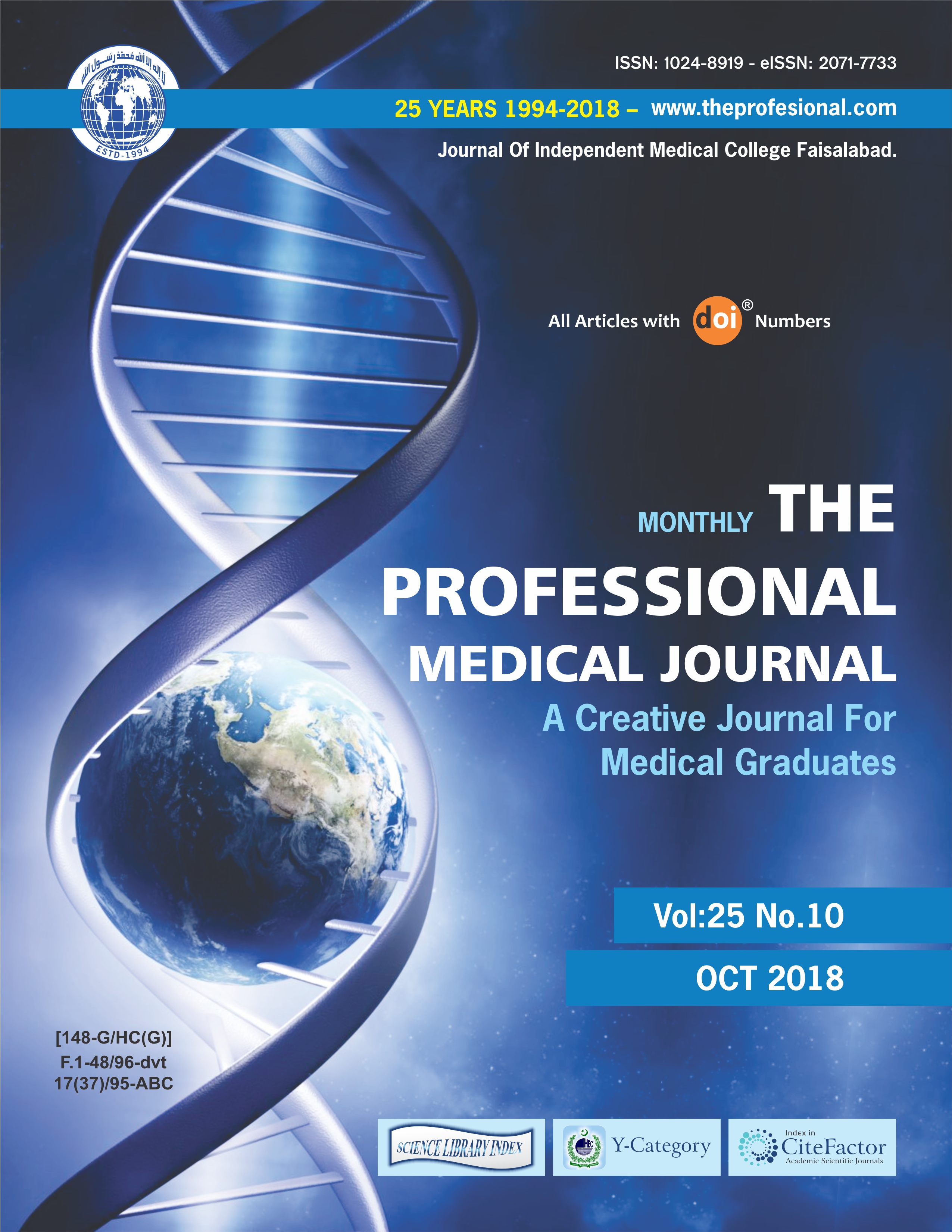 Downloads