DENTAL IMPLANT
OBJECTIVE EVALUATION OF BONE WIDTH AND HEIGHT AT PROSPECTIVE DENTAL IMPLANT SITES USING CONE-BEAM COMPUTED TOMOGRAPHY.
Keywords:
Alveolar Ridge, Cone Beam Computed Tomography, Dental Implants
Abstract
Objectives: To measure the average bone width and bone height in the posterior
edentulous spans in the mandible as well as to evaluate bone quality and anterior extension
of the Inferior alveolar nerve to assess possibility for dental implant placement. Study Design:
Cross-sectional study. Setting: Armed Forces Institute of Dentistry, Rawalpindi – Pakistan.
Period: July 2017 to Oct 2017. Method: Bone height, width and anterior extension of inferior
alveolar nerve was assessed using CBCT images from the hospital database. Bone quality was
categorized as hard, moderately hard or soft based on clinician's tactile sensations. Results:
Average bone width of 6.12 ±1.51 mm and average bone height of 13.56 ± 2.43 mm was
found among the study subjects. "Soft" bone quality was found most prevalent in the posterior
mandible. Anterior extension of the Inferior alveolar nerve was visible in 14% of subjects only.
Conclusion: Variations in the bone width, height and density endorse the importance of a sitespecific
bone tissue evaluation prior to implant installation.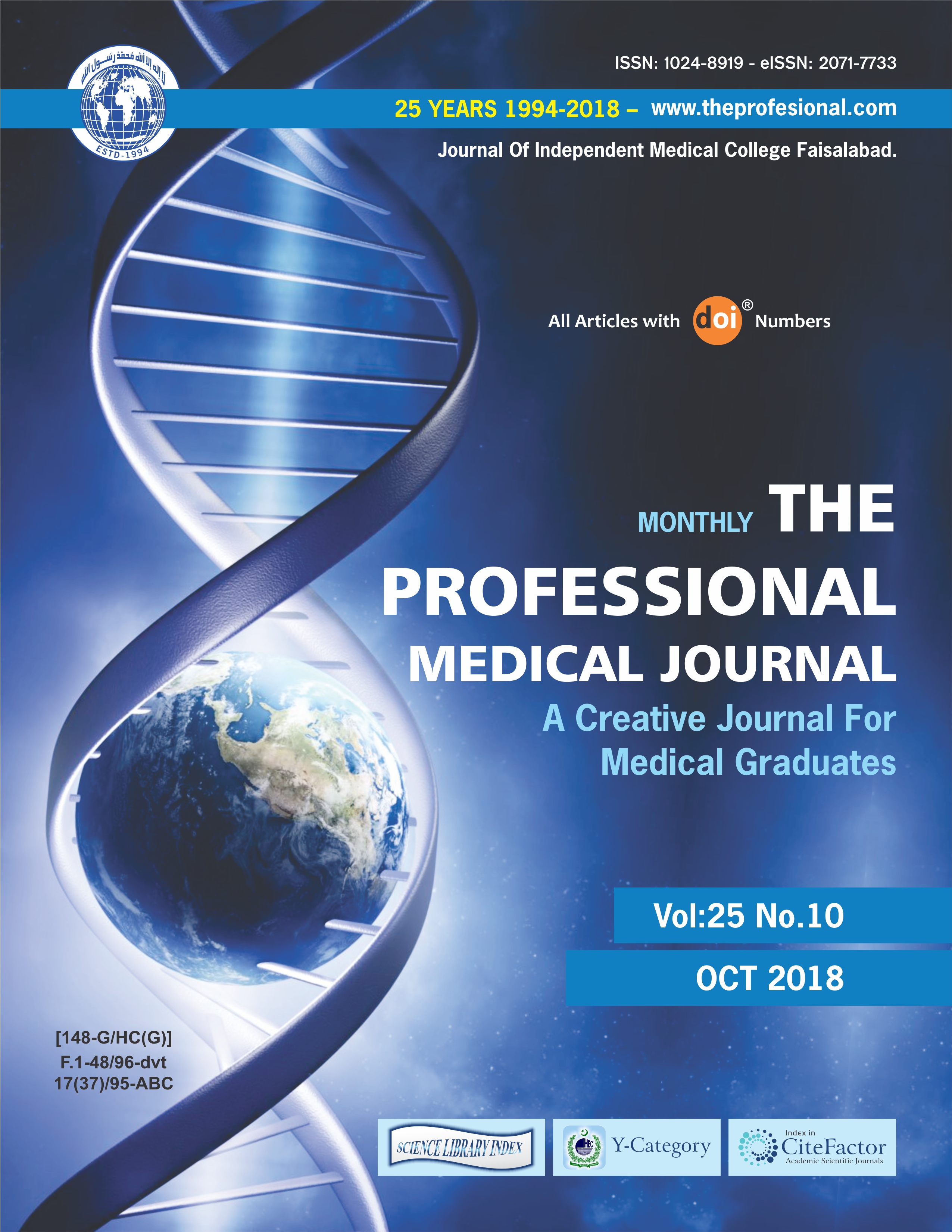 Downloads