ISONIAZID (INH)
HEPATOPROTECTIVE EFFECTS OF HONEY IN ISONIAZID (INH) INDUCED HEPATOTOXICITY IN RABBITS.
Keywords:
Hepatotoxicity, Honey, LFTs, Isoniazid, Metabolism, Tuberculosis
Abstract
Objectives: Hepatotoxicity is the most complicated side effect of isoniazid (inh)
in the patient treated for tuberculosis. In causes 8–30% hepatotoxicity in the developing world.
Metabolism of INH produces a metabolite, called acetyl isoniazid. In this study hepatoprotective
effect of honey, in isoniazid induced animal model was assessed. Study Design: Randomized
control trial. Setting: Saidu Medical College, Saidu Sharif Swat, KP. Period: October To
December 2017. Material and Methods: 40 healthy male rabbits were assigned randomly to
the group i, ii, iii and iv by using lottery method. Ten animals were grouped each row. The
isoniazid-induced hepatotoxic model was created by giving 50 mg inh/kg orally on daily basis
for eleven days. Group i was taken as negative control group ii as a positive control. Group iii and
iv were experimental groups treated with 50 mg /kg/day and 100 mg /kg/day buckwheat honey
respectively for eleven days. SPSS Version 16 software was used, mean, s.d. were determined
in all the groups. Values of serum bilirubin, sgpt, and alkaline phosphatase were compared
with each other using pairt-test. Results: SGPT, Serum bilirubin, and alkaline phosphatase
were obtained in all the animals. Comparing group 1 negative control with group 2, 3 and 4
shows statistical significance, (p=0.00). Comparing group 2 positive control with 3 and 4 shows
statistical significance, (p=0.00). Further comparing group 3 with group 4 also shows statistical
significance (p=0.00). Conclusion: From the above finding, it has been revealed that honey
has got a protective effect in regressing hepatitis that has been induced in rabbit's model by
high doses of isoniazid. Related studies performed in which different chemicals and drugs have
been tried for their protective role in isoniazid induced hepatitis also shows a similar type of
results.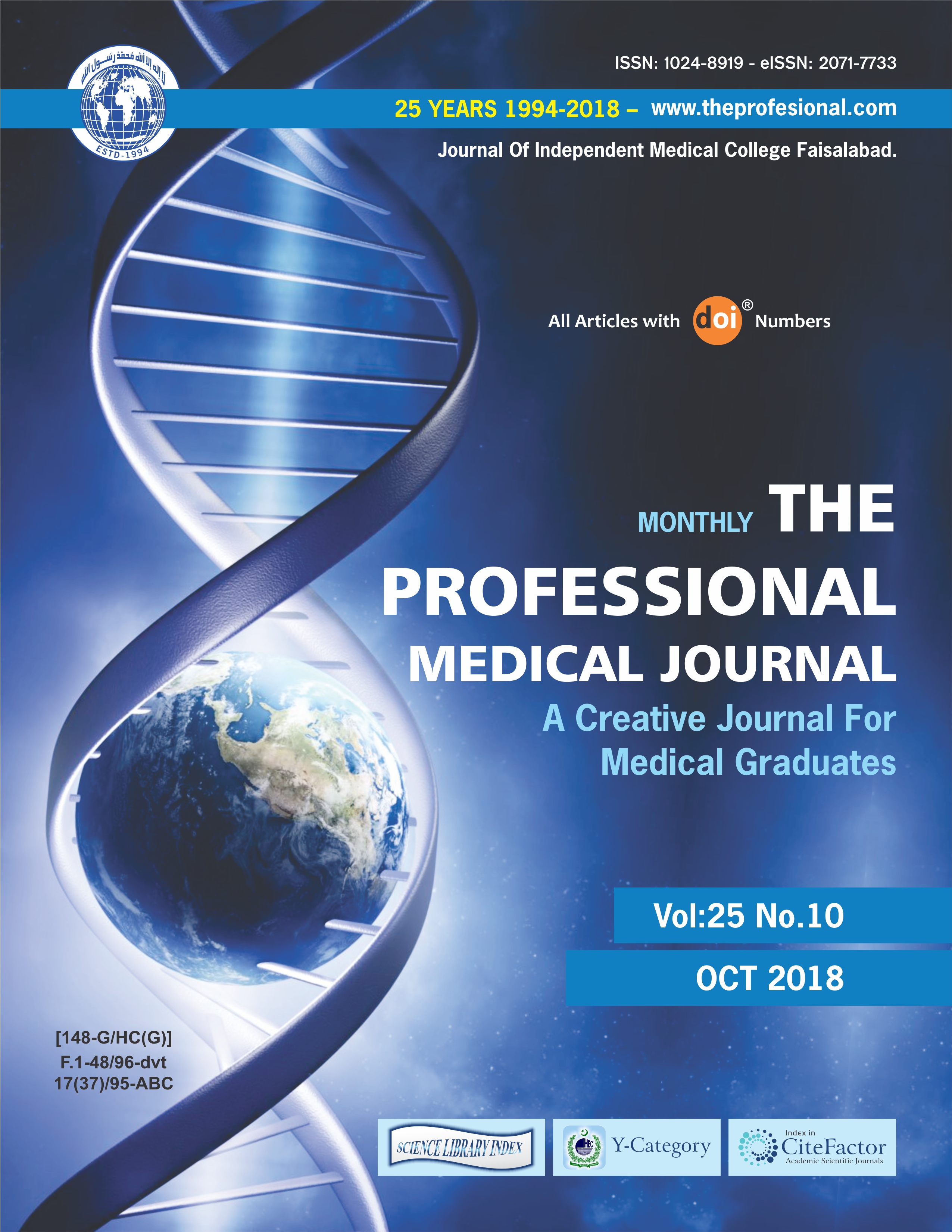 Downloads