SINONASAL POLYPOSIS
COMPARISON OF EFFICACY OF FUNCTIONAL ENDOSCOPIC SINUS SURGERY (FESS) AND CONVENTIONAL INTRANASAL POLYPECTOMY IN SINONASAL POLYPOSIS: A RANDOMIZED CONTROLLED TRIAL.
Keywords:
Conventional Intranasal Polypectomy, Functional Endoscopic Sinus Surgery, Intranasal Polypectomy, Intranasal Ethmoidectomy, Nasal Polyps
Abstract
Introduction: Nasal polyposis (NP) is a chronic inflammatory disease involving
mucous membrane in paranasal sinuses and nose. It presents as gelatinous, semitranslucent,
smooth, pedunculated pear or round shaped masses comprising of inflamed mucosa that
out-pouches into nose. The available surgical options are Functional Endoscopic Sinus
Surgery (FESS) and Conventional Intranasal Polypectomy (CIP). The study aims to compare
FESS and CIP in sinonasal polyposis patient in term of symptomatic improvement. Study
Design: Randomized controlled trial. Setting: Department of head n' neck surgery and
Otorhinolaryngology, Pakistan Institute of Medical Sciences, Islamabad. Period: 01-01-2015 to
20-08-2015. Methodology: A total of 84 patients presenting with nasal polyposis were enrolled.
Out of these 84 patients, 42 patients were randomly selected for FESS (Group-A). Rest of the
42 patients were selected for CIP (Group-B). All the information recorded on the Performa
was entered and analysed using SPSS version 17. The entire study duration was 31 weeks.
Regarding ethical consideration, the study was approved from ethics committee of hospital.
Informed consent was obtained from the study participants. Moreover, confidentiality and
anonymity of subjects was assured. The patients were followed-up for 2 months duration. The
entire study duration was about 8 months. Results: On the basis of scoring of nasal obstruction,
in FESS Group-A, 32 (76.19%) patients had completely patent nose after two months and only
10 (23.81%) patients had partially blocked nose. On the other hand in CIP Group-B, only 16
(38.10%) patients had completely patent nose while 26 (60.90%) patients had partially blocked
nose after two months. The comparison of sense of smell between both groups also showed
that the outcome of Group-A was significantly (p-value = 0.000) better as compared to Group-B.
The complete sense of smell was found present in 37 (88.10%) patients in group A in contrast
with 19 (45.23%) patients in group B. Conclusion: FESS seems to be a better treatment option
for sinonasal polyposis than conventional intranasal polypectomy. However study with larger
population size and longer follow up duration is recommended to rationalize the results.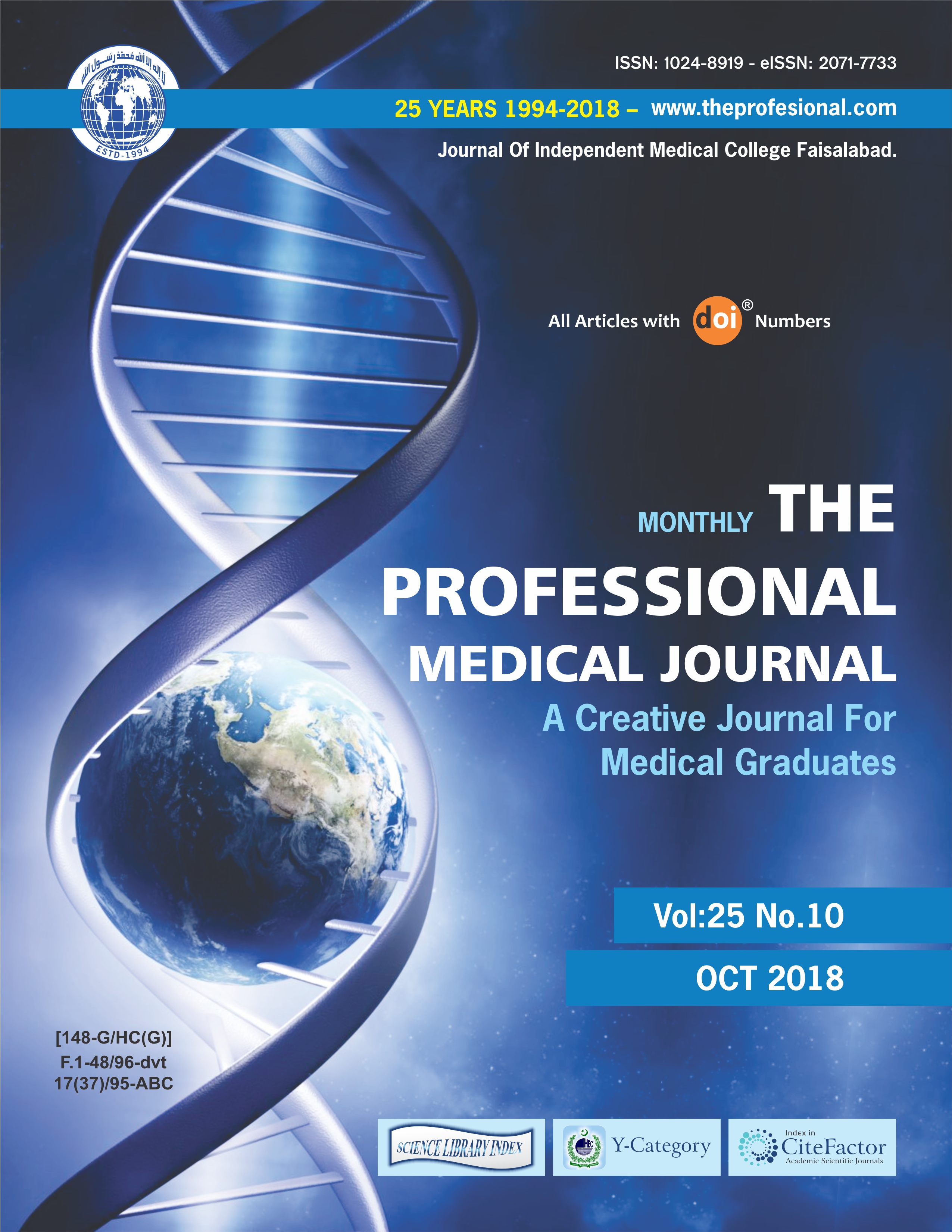 Downloads