SPINAL-EPIDURAL ANALGESIA
EFFECTIVENESS OF DIFFERENT DOSES OF INTRATHECAL BUPIVACAINE COMBINED WITH FENTANYL FOR SPINAL-EPIDURAL ANALGESIA IN LABOR
Keywords:
Analgesia, Bupivacaine, Fentanyl, Labor, Spinal-Epidural
Abstract
Objectives: To compare the efficacy of bupivacaine 2.5 mg and fentanyl 25 ìg
with bupivacaine 1.25 mg and fentanyl 25ìg for spinal-epidural analgesia in the first stage of
labor. Study Design: Double-blind randomized controlled trial. Setting: Anesthesia Department,
Surgical Intensive Care Unit, and Pain management clinic, Peoples Medical College Hospital
Nawabshah. Period: August 2014 to July 2015. Methodology: All the participants meeting the
eligibility criteria were randomly allocated into two groups i.e. intervention (I) and control (II),
with the allocation ratio of 1:1. Patients in the Group I (intervention) received intrathecal Inj.
Bupivacaine 1.25 mg (0.5% Bupivacaine 0.25ml) and Inj. Fentanyl 25 ìg whereas the Group
II (control) was given intrathecal Inj. Bupivacaine 2.5 mg (0.5% Bupivacaine 0.5ml) and Inj.
Fentanyl 25 ìg for combined spinal epidural analgesia, both made up of total volume of 2 ml of
normal saline. Mean±SD (standard deviation) was computed for continuous data (age, weight,
VAS). Frequency and percentages was calculated categorical data. Independent t test and Chi
square test were used for the differences between the groups. Results: The age of all the cases
was 27.64±4.07 years. Moreover, groups were homogenous at baseline (p<0.05) in terms of
mean age, weight, cervical dilatation, gravida, and ASA classification. Mean pain score on VAS
was not significant between groups at 0 min and 15 min however mean pain score was found
significantly low (p<0.05) in group-I. Likewise, efficacy of Bupivacaine 1.25 mg and Fentanyl 25
ìg (group-I) was significantly higher than the other group. Conclusion: Low-dose bupivacaine
1.25 mg was significantly more effective than high-dose (2.5 mg) bupivacaine when added to
25 ìg of fentanyl for combined spinal-epidural analgesia in the first stage of labor, having fewer
chances of sensory and motor block, and hypotension.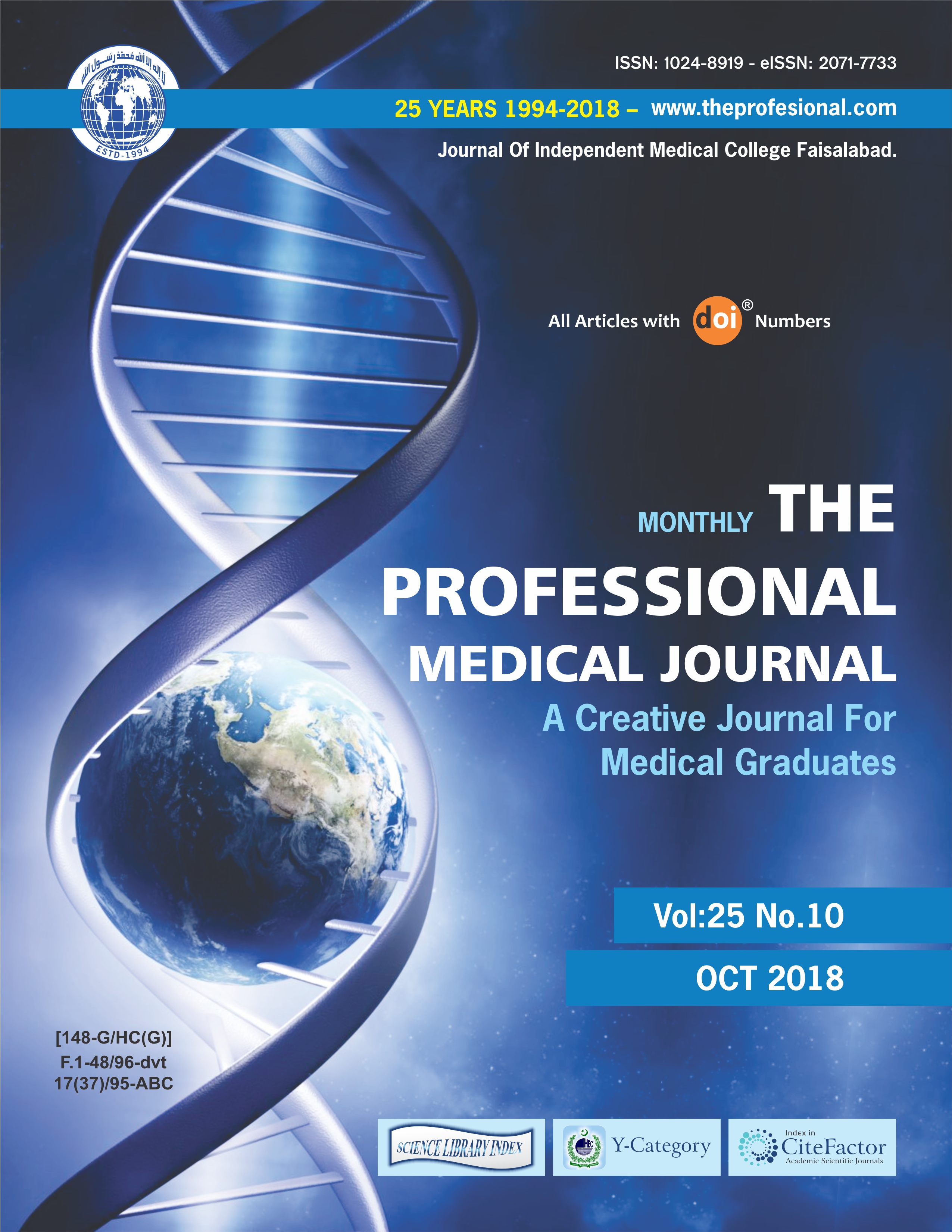 Downloads