SPASTIC CEREBRAL PALSY
EFFECTS OF BOBATH MOTOR DEVELOPMENTAL TECHNIQUES IN SPASTIC CEREBRAL PALSY; A CASE SERIES
Keywords:
Bobath Motor Developmental Techniques, Cerebral Palsy, Gross Motor Learning, Spasticity
Abstract
Objectives: To improved motor learning in spastic cerebral palsy children and
reinforce weak movement patterns and to discourage overactive ones. To reduce the spasticity
with different Bobath physical therapy techniques and control body posture as well as body
movements. Study Design: A case series. Place and Duration of Study: Madina Teaching
Hospital (The University of Faisalabad) Faisalabad, Pakistan. Period: The duration of the study
was 3 months March 2013 to May 2013. Patients & Methods: A total 13 patients, aged 2-10
years of spastic CP were randomly selected. Effects of treatment were measured and data
were collected by using non-probability convenience sampling technique. All children were
tested thrice once completion of first month, then end of second month and then completion of
therapy at the end of third month. Results: The result revealed that grading of spasticity from
1st to 3rd months of study was measured mean and standard deviations as follow, 1.62±0.87
to 0.85±0.80, CV% 53.75 to 95.24% and variance 0.93 to 0.89. The gross motor learning
of 5 conditions that was Lying & rolling, Sitting, Crawling & kneeling, Standing, Walking &
running and Overall % from first month to third month was measured as follow, Lying & rolling
41.48±30.36 to 44.49±31.90 P-value 0.000, Sitting 47.18±37.59 to 49.74±38.11 P-value 0.000,
Crawling & kneeling 26.74±27.11 to 29.49±29.17 P-value 0.000, Standing 12.43±16.25 to
14.20±17.53 P-value 0.000, Walking & running 9.08±12.75 to 10.47±13.79 P-value 0.000 and
Overall % 27.38±23.46 to 29.68±24.85 P-value 0.000. Conclusion: The Bobath techniques
(neurodevelopment treatment) on gross motor learning are very effective and do play an
important role in cerebral palsy children.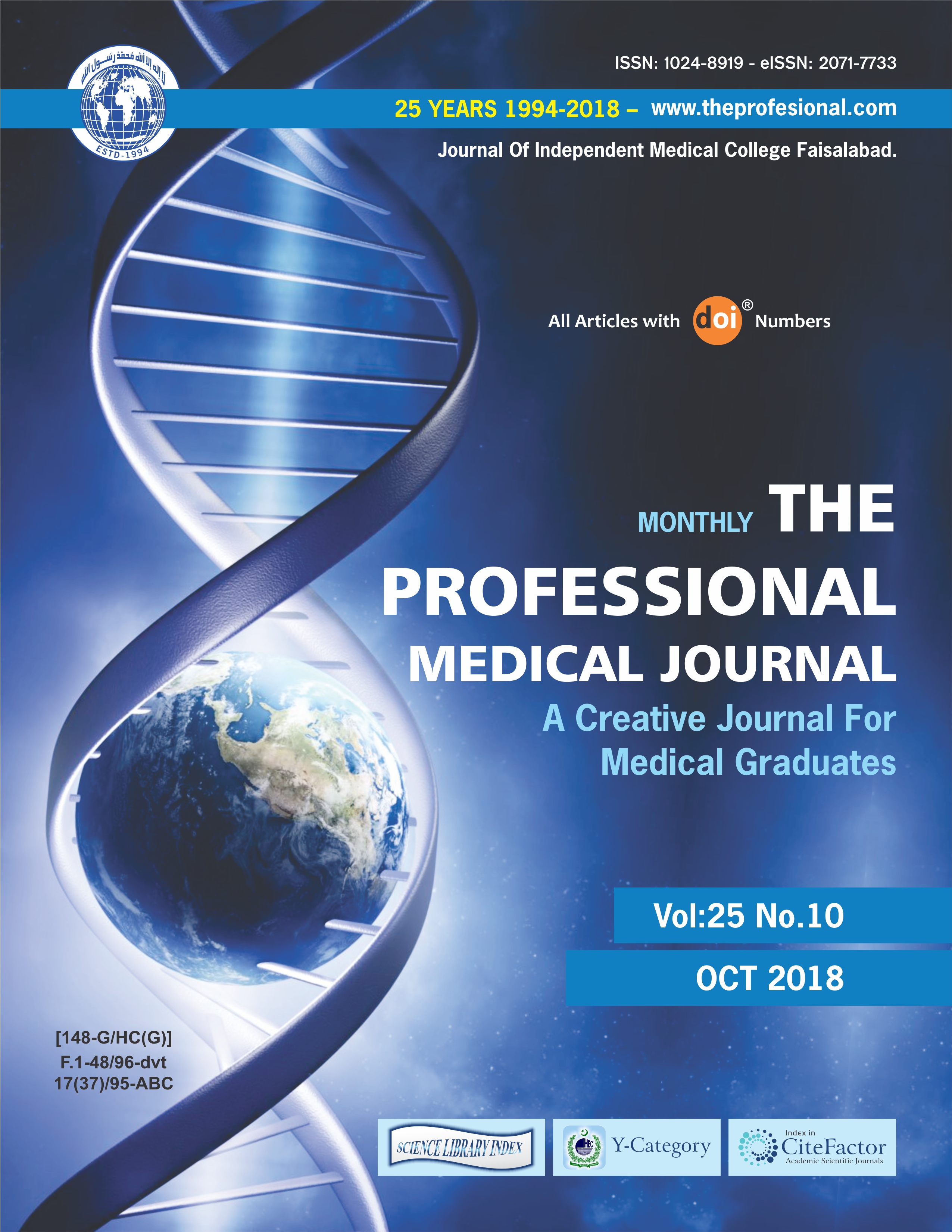 Downloads