BREAST TUMOR
COMPARISON OF ULTRASOUNOGRAPHY AND MAMMOGRAPHY IN PREOPERATIVE ASSESSMENT OF BREAST TUMOR SIZE
Keywords:
Breast Carcinoma, Breast Self-Examination, Mammography, Pathology, Ultrasonography
Abstract
Accurate preoperative assessment of tumor size in breast cancer is important for
choosing appropriate treatment. Mammography & sonography both have been used to predict
tumor size but there have been conflicting reports about their accuracy. Some studies have
mentioned ultrasound to be more accurate than mammography in the preoperative assessment
of breast tumor size. Objectives: The objective of the study was to determine the correlation of
mammography and ultrasound in the preoperative assessment of breast tumor size in patients
with breast cancer taking pathological tumor size as gold standard. Study Design: It was a
cross-sectional survey. Setting: Radiology department SKMCH & RC Lahore. Period: Study
was completed over a period of 6 months from Nov 09, 2008 to May 08, 2009. Subjects and
Methods: Eighty cases fulfilling the inclusion criteria were selected. After informed consent,
bilateral mammography and breast ultrasound were done in all the patients. Pathological
measurements were done after surgery in the longest diameter of the specimen. Mammographic
and ultrasonographic measurements were correlated with pathological measurements
using Pearson's correlation coefficient. Results: Ultrasonographic measurements correlated
more accurately with the pathological measurements as compared to mammographic
measurements. Correlation coefficient "r" was 0.944 for ultrasound measurements versus 0.898
for mammographic measurements. Correlation was higher for lesions of 20 mm or less in there
largest diameter than for larger tumors. Conclusion: Ultasonography is a more accurate tool
for preoperative assessment of breast tumor size especially for small sized tumors of less than
20 mm.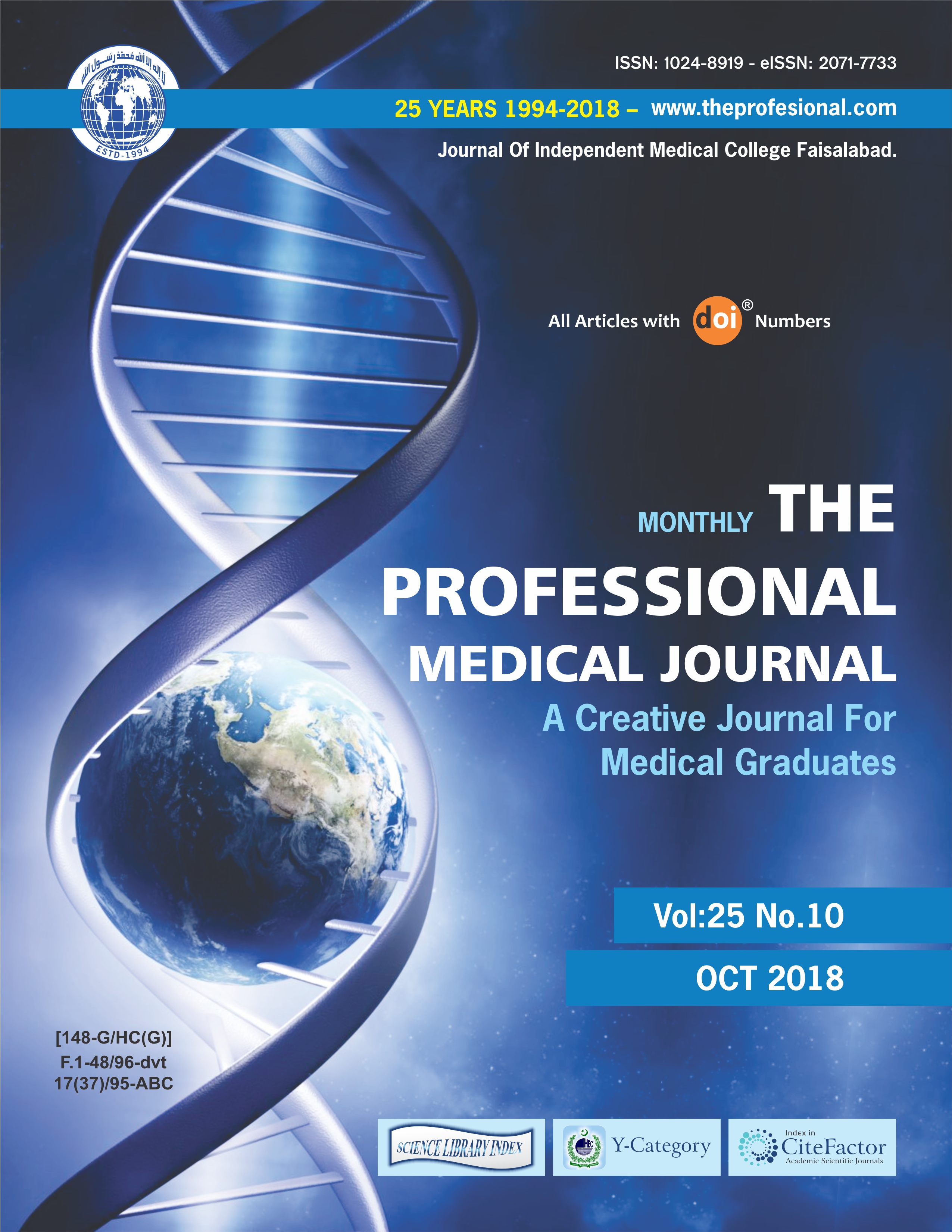 Downloads