LAPAROSCOPIC CHOLECYSTECTOMY
OPERATIVE TIME AND POSTOPERATIVE PAIN FOR THREE PORT VERSUS FOUR PORT LAPAROSCOPIC CHOLECYSTECTOMY
Keywords:
Three Port Laparoscopic Cholecystectomy, Conventional Laparoscopic Cholecystectomy, VAS Score
Abstract
Introduction: Since the first laparoscopic cholecystectomy (LC) was reported
in 1990, it has widespread acceptance as a standard procedure using four trocars. The fourth
(lateral) trocar is used to grasp the fundus of the gall bladder to expose calot`s triangle. With
increasing surgeon experience, LC has undergone many refinements including reduction
in port number and size. Three port LC has been reported to be safe and feasible in many
clinical trials. Objectives: To compare the operative time and of three ports versus four port
laparoscopic cholecystectomy. Study Design: Randomized Controlled Trials. Setting: Surgical
Departments, Allied & Civil Hospitals Faisalabad. Period: 15-09-2010 to 15-03-2011. Material
and Methods: 132 Patients who underwent elective laparoscopic cholecystectomy were
randomized to undergo either the 4-port. (Group A) or the 3-port LC (group B).66 patients in
each group. Results: Mean Operative time was 25.14±4.19 minutes in group A and 25.35±4.34
in group B. (p value-0.774). Mean VAS score at 12th postoperative hour was 5.37±0.993 in
group A and 4.52±0.986 in group B. (p value <0.0001). Conclusion: Three port Laparoscopic
cholecystectomy did not affect, operative time. However it resulted in less early postoperative
pain in three port LC.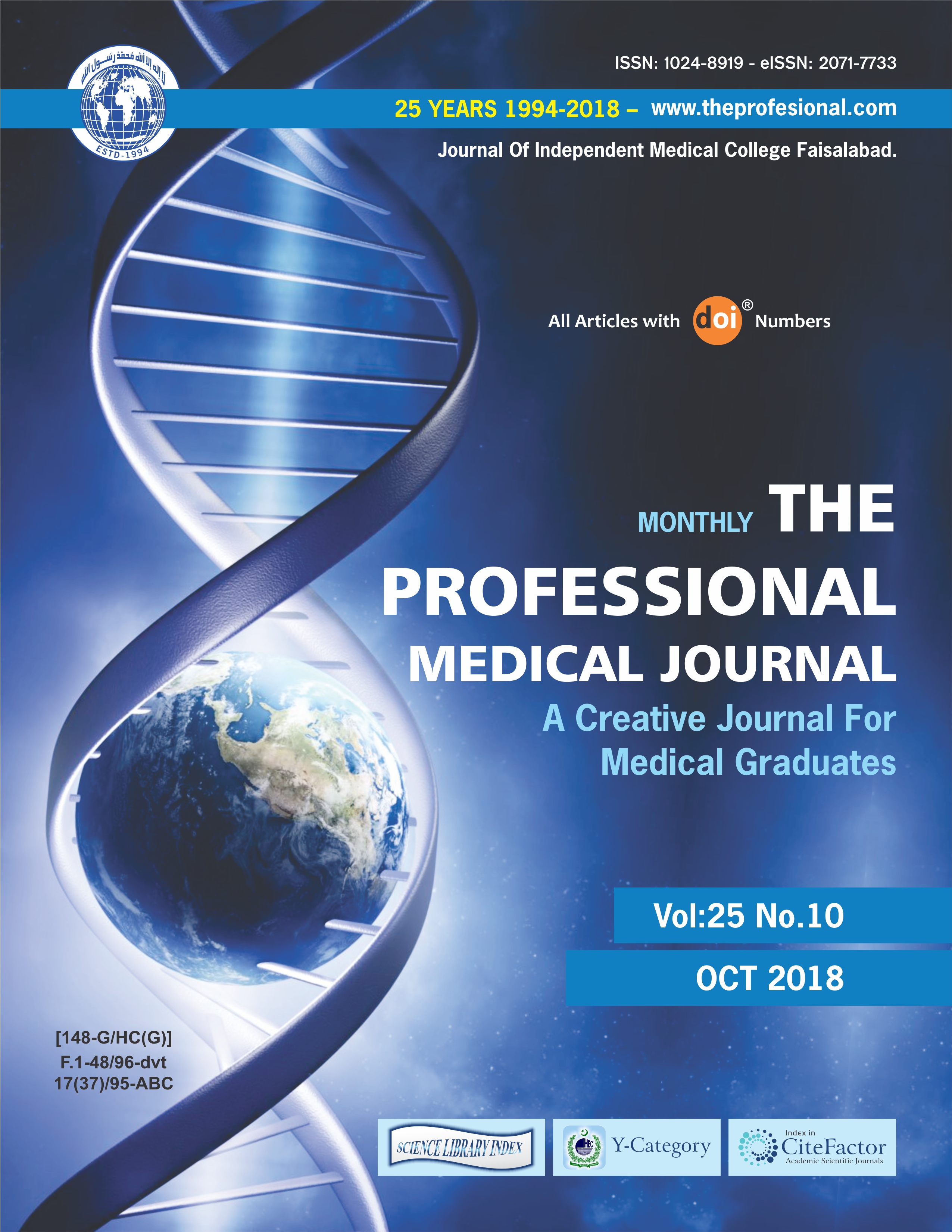 Downloads