DIABETIC FOOT ULCER
FREQUENCY OF HYPOMAGNESEMIA IN PATIENTS WITH DIABETIC FOOT ULCER
Keywords:
Diabetes Mellitus, Foot Ulcer, Hypomagnesemia, Magnesium
Abstract
Objectives: To determine the frequency of hypomagnesemia in patients with
diabetic foot ulcer. Study Design: Cross sectional descriptive nature. Setting: Liaquat University
Hospital Jamshoro / Hyderabad. Period: 29-09-2016 to 28-03-2017. Patients and Methods:
The patients with history of diabetes mellitus (known cases) for more than 3 years duration
had diabetic foot ulcer for ≥ 02 weeks duration, of 30-60 years of age & either gender were
recruited and evaluated for serum magnesium level while the data was analyzed in SPSS 16.
Results: Total 100 patients with diabetic foot ulcer were evaluated for hypomagnesaemia. The
mean age ±SD of age (years), duration of diabetes (years) and foot ulcer (weeks), BMI (kg/m2),
hypertension (systolic and diastolic mmHg), HBA1C and magnesium for whole population was
52.86±6.87, 6.95±1.85 and 5.86±2.31, 31.92±2/43, 150.38±10.52 and 95.97±5.97, 9.96±2.73
and 1.16±0.95 respectively. Out of one hundred, 55% were males and 45% were females. The
hypertension, smoking, dyslipidemia, obesity, raised HBA1C and hypomagnesemia was found
in 65%, 59%, 59%, 55%, 56% and 67%. Conclusion: Hypomagnesemia detected in subjects
with type 2 diabetes mellitus having foot ulcers.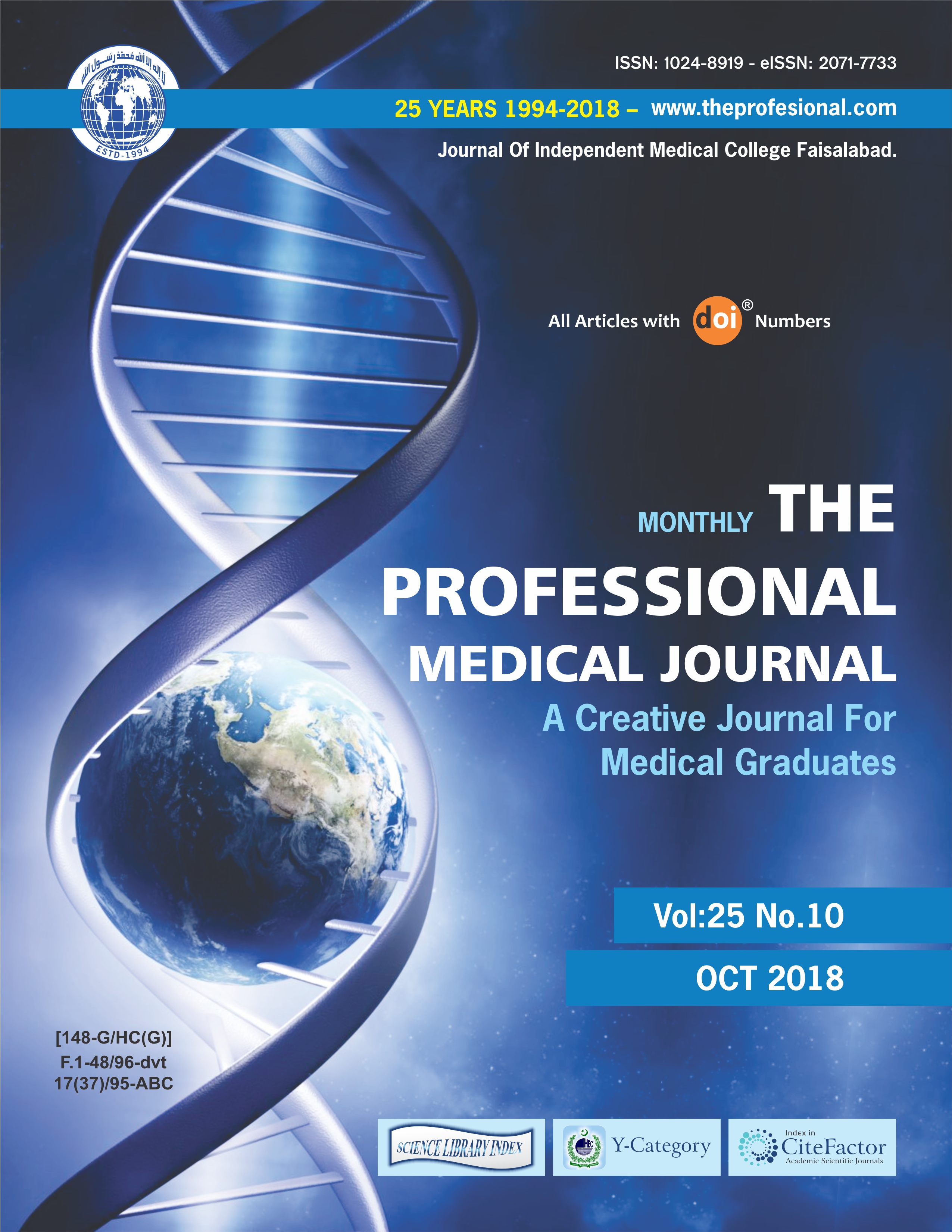 Downloads