THYROID SWELLINGS
CYTOPATHOLOGICAL STUDY OF THYROID SWELLINGS BY FINE-NEEDLE ASPIRATION CYTOLOGY
Keywords:
Cytopathology, FNAC, Histopathology, Thyroid Swellings
Abstract
Objectives: Investigating cytopathological characteristics of thyroid swellings
by fine-needle aspiration cytology (FNAC) compared to histopathological examination. Study
Design: Observational study. Place and Duration: Department of Pathology in collaboration
with Department of Surgery, Liaquat University of Medical and Health Sciences from November
2014 to December 2016. Methods: A sample of 100 FNAC specimens was selected as per
inclusion and exclusion criteria. FNAC procedure was conducted by technique of "to and
fro movements" of needle for thyroid nodules of <1.5 cm size from central part of swelling.
Peripheral part was aspirated in cases of large thyroid swellings. Smears were air dried and
stained with May–Grunwald Giemsa (MGG) and H & E stain for histopathological examination
by microscopy. Data was analyzed on SPSS 22.0 at 95% confidence interval (p≤0.05). Results:
Mean± SD age was noted as 47.6±8.6 years. Of total 200 cases, male and female were 90 (45%)
& 110 (55%) respectively. Benign thyroid lesions were noted in 140 (70%), malignant thyroid
lesions in 50 (25%) and 10 (5%) proved indeterminate thyroid lesions. FNAC shows sensitivity
of 89%, specificity 97% and accuracy of 91%. Conclusion: FNAC is an easy, time escaping,
cost- effective, simple procedure and valid technique for the triage of thyroid swellings.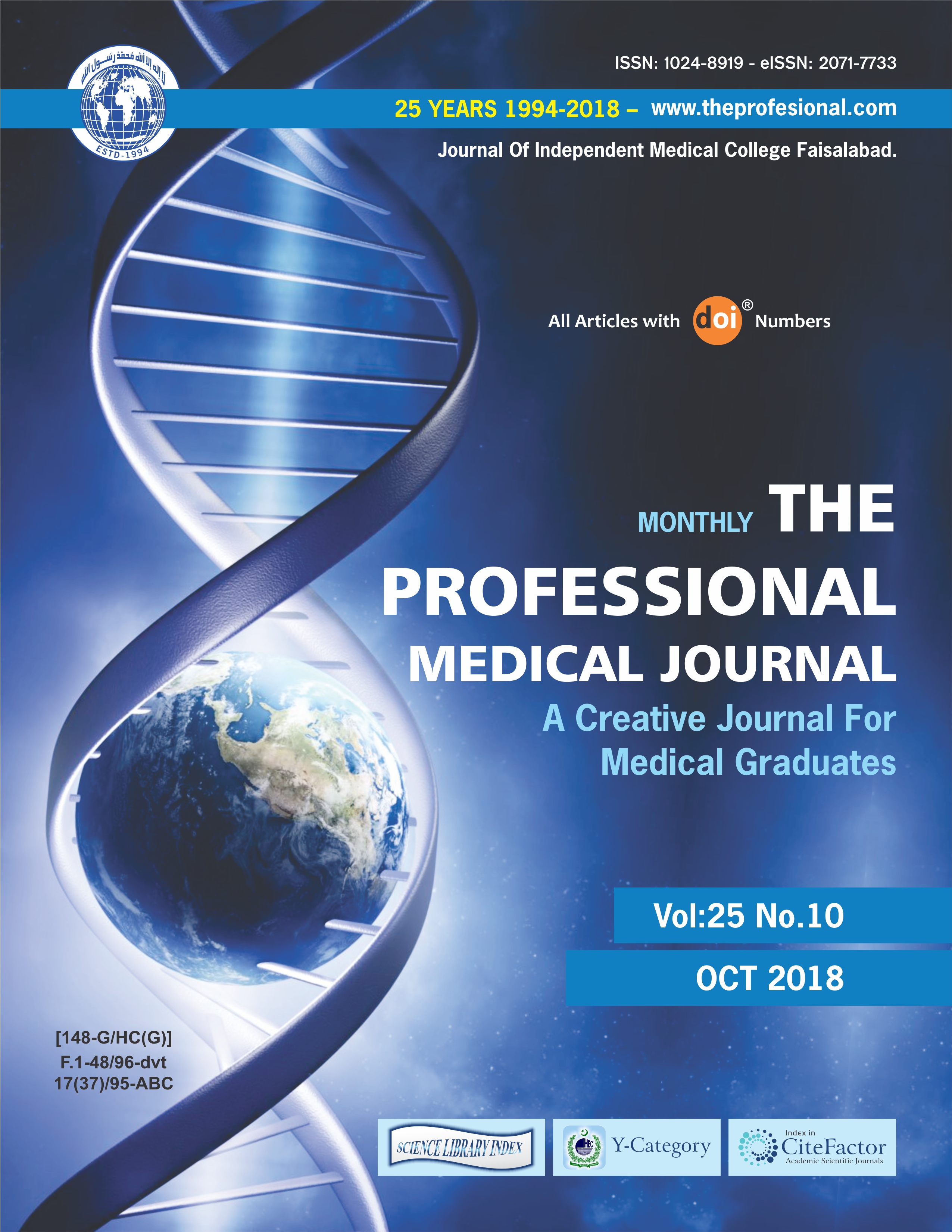 Downloads