SURGICAL SITE WOUND COMPLICATION
A COMPARATIVE STUDY OF SURGICAL SITE WOUND COMPLICATION RATES OF METALLIC SKIN STAPLES VERSUS POLYPROPYLENE SUTURES IN ORTHOPAEDIC WOUND CLOSURE
Keywords:
Surgical Wound Infection, Skin Staples, Polypropylene, Suture Technique
Abstract
Objectives: To compare the frequency of surgical site wound complication
rate between the skin closure with staples and polypropylene suture after elective hip surgery.
Study Design: Prospective Randomized trial. Place and Duration of the Study: Orthopaedic
& Traumatology Department Lady Reading Hospital from 13/03/2016 to 25/12/2017. Material
and Methods: All patients of either gender or age with intertrochanteric fractures fulfilling the
inclusion criteria and fixed with dynamic hip screw (DHS) were randomly divided into two groups.
Group A surgical site skin wounds were closed with metallic skin staples while Group B wounds
were closed with polypropylene sutures. Wounds were examined for inflammation, necrosis,
dehiscence, discharge and abscess on 3rd day, 2nd week, 4th, and 8th weeks in both groups and
compared. P value was considered significant if < 0.05. Results: Surgical site skin closure of
100 patients were done with staples (group A, 50 patients) and interrupted polypropylene suture
(group B, 50 patients). Baseline parameters of both groups had no significant differences. Mean
age of group A and B patients were 61.6±SD 17.1 and 61.02±SD 19.2 respectively. Surgical
site wound complications were reported in 9(18%) patients with staples closure and 8(16%)
patients with suture closure (p > 0.05). Conclusion: We found no significance difference in
surgical site complication rates of staples and suture closure in elective hip surgery patients.
The operating surgeon can use closure material of his own choice.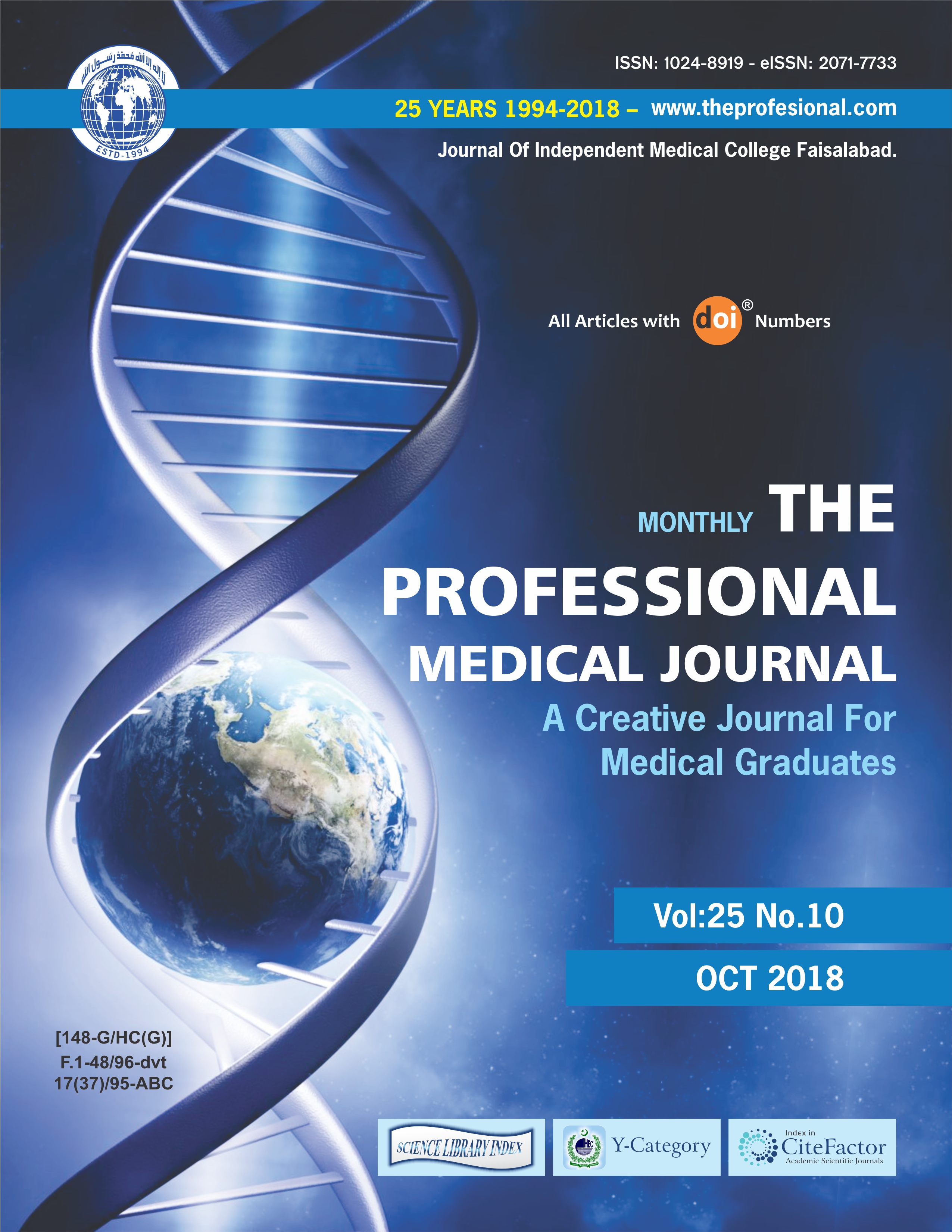 Downloads