PROPRIOCEPTION DEFICITS
FREQUENCY OF BALANCE AND PROPRIOCEPTION DEFICITS IN ELDERLY POPULATION OF OLD HOMES OF TWIN CITIES OF PAKISTAN
Keywords:
Balance, Elderly, Fall, Proprioception, Postural instability
Abstract
Objectives: To investigate the frequency of balance and proprioception deficits
in elderly population of old homes of Twin cities of Pakistan and to find which lower limb joint is
most prone to proprioception loss. Study Design: Descriptive cross sectional design. Setting:
Old homes of Rawalpindi and Islamabad. Study Period: September 1st 2016 to 30th December
2016. Material and Methods: A sample of 207 residents of old homes aged 60-85 years (mean
69 ± 6.673) with 104 males (50.2%) and 103 females (49.8%) was recruited for this study
by Purposive, non-probability sampling technique. Short form 7-Item Berg Balance Scale,
Romberg test, tandem walk test and forward reach test was used for balance assessment and
Joint Position Matching tests was administered for proprioception. Data was analyzed on SPSS
version 20. Results: Dizziness was a common risk factor of falls (21%) and next was the visual
impairment (8.7%) in elderly population. Unmatched ratio in the Joint position matching was
the highest in hip joints (R= 35.70%, L= 48.30%) irrespective of gender. Females had higher
risk of fall than males. Ceiling effect in the scores of 7-item BBS was mostly noted in males.
Conclusion: The study revealed that the frequency of balance problems amongst our elderly
population is high with women being more vulnerable to fall risk. The most proprioception loss
was observed in left lower limb and the joint affected was the hip joint.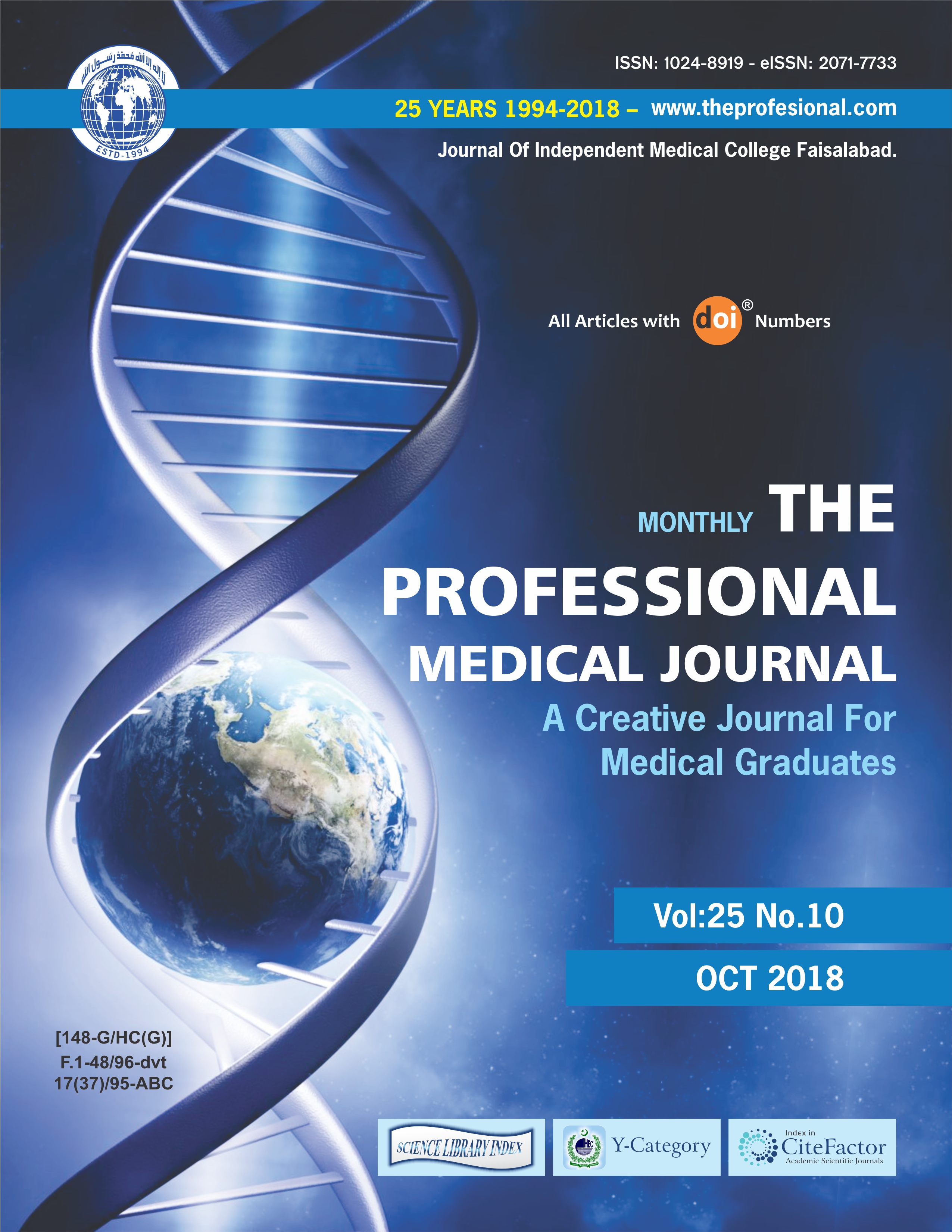 Downloads