PROPHYLACTIC ANTIBIOTICS. ROLE STILL TO BE DEFINED IN ELECTIVE LAPAROSCOPIC CHOLECYSTECTOMY
Keywords:
Laparoscopic Cholecystectomy, Prophylactic Antibiotics, Surgical Site Infections
Abstract
ABSTRACT… Objective: The purpose of this study was to find out the role of prophylactic antibiotics in preventing surgical site infections in patients underwent low risk elective laparoscopic cholecystectomytrauma of abdomen.
MATERIALS AND METHOD: All low risk patients those underwent laparoscopic cholecystectomy at Surgical Unit – III, Liaquat University Hospital Jamshoro from 1st January 2015 to 31st December 2016 were enrolled prospectively for this cross-sectional comparative study. Overall 150 cases were enrolled within the study as well as were categorized into A-Group (n=77), and B-Group (n=73). A-Group was offered prophylactic antibiotic's single dose at induction of anesthesia, and B-Group was offered without any antibiotic. Groups were recorded for, surgery duration, gender, age and hospital stay. All subjects were followed-up for one month on weekly basis and data was recorded regarding surgical site in addition to intra-abdominal infection.
RESULTS: There was no significant difference among both groups regarding surgery duration, sex, age, and hospital stay duration. Complications in both the groups were compared. Rate of superficial infection was 6.49% (n=5) and 6.84% (n=6) respectively in group A and B. On statistical analysis these differences were not significant. Rate of deep infection and seroma formation were 0% (n=0) in both the groups.
Conclusion: It was concluded that, the application of prophylactic antibiotics does not significantly lower the rates of postoperative infective complication and is not essential among cases undergoing laparoscopic cholecystectomy with low risk.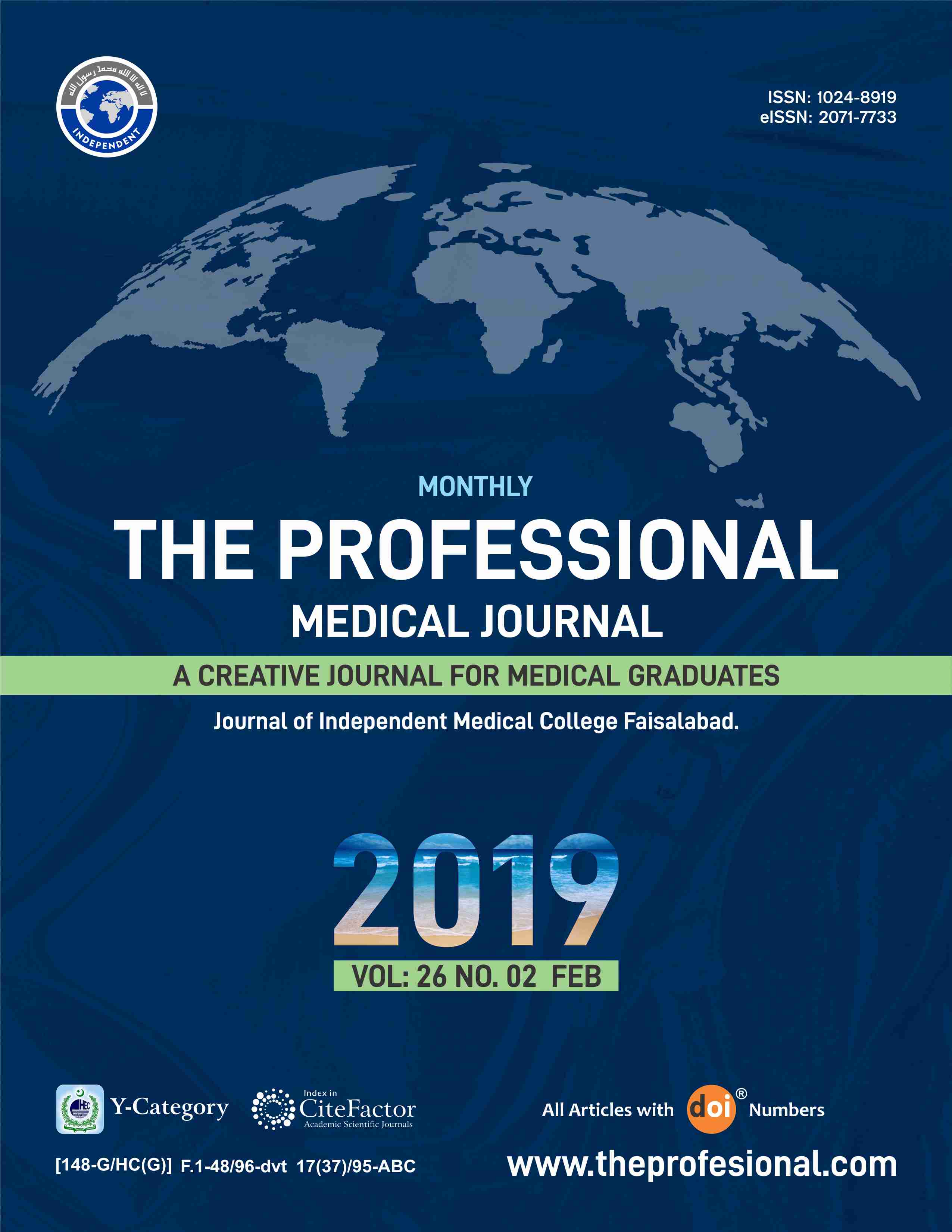 Downloads