CYTOMEGALOVIRUS INFECTION
PREVALENCE IN HEMODIALYSIS PATIENTS IN DIALYSIS UNIT OF LAHORE GENERAL HOSPITAL
Keywords:
Cytomegalovirus, Hemodialysis, Polymerase Chain Reaction
Abstract
Cytomegalovirus can cause lifelong latency and reactivates when the patient
become immunocompromised and can cause severe complications. Patients on hemodialysis
are on risk of CMV infection due to multiple blood transfusions and impaired immunity. Serology
of the patient does not detect the latent infection. Objectives: To check the frequency of
cytomegalovirus (CMV) infection in patients on hemodialysis. Design: Observational study.
Setting: Gulab Devi Chest Hospital & Lahore General Hospital Lahore. Period: six month.
Material and Methods: 31 patients that were on hemodialysis were enrolled in this study. CMV
DNA detection was done from the peripheral blood with consent from the patients. The 222bp
band corresponding to the size marker and positive control was considered as positive. The
data was analyzed using SPSS version 20.0. Results: Age, gender and socioeconomic status
had no association with CMV infection. No patient was found positive for CMV DNA. Serum
creatinine levels were significantly associated with the duration on dialysis. Hypertension and
diabetes were diagnosed as major co-morbidities. In this study none of the sample tested
positive for CMV DNA. Conclusions: There is a need to conduct large population based study
to establish the sero-prevalance of CMV infection in Pakistani population as no description is
available yet. Furthermore, the blood should be screened for CMV viremia or antibodies prior to
transfusion to rule out risks associated with reactivation of latent infection in critically ill patients.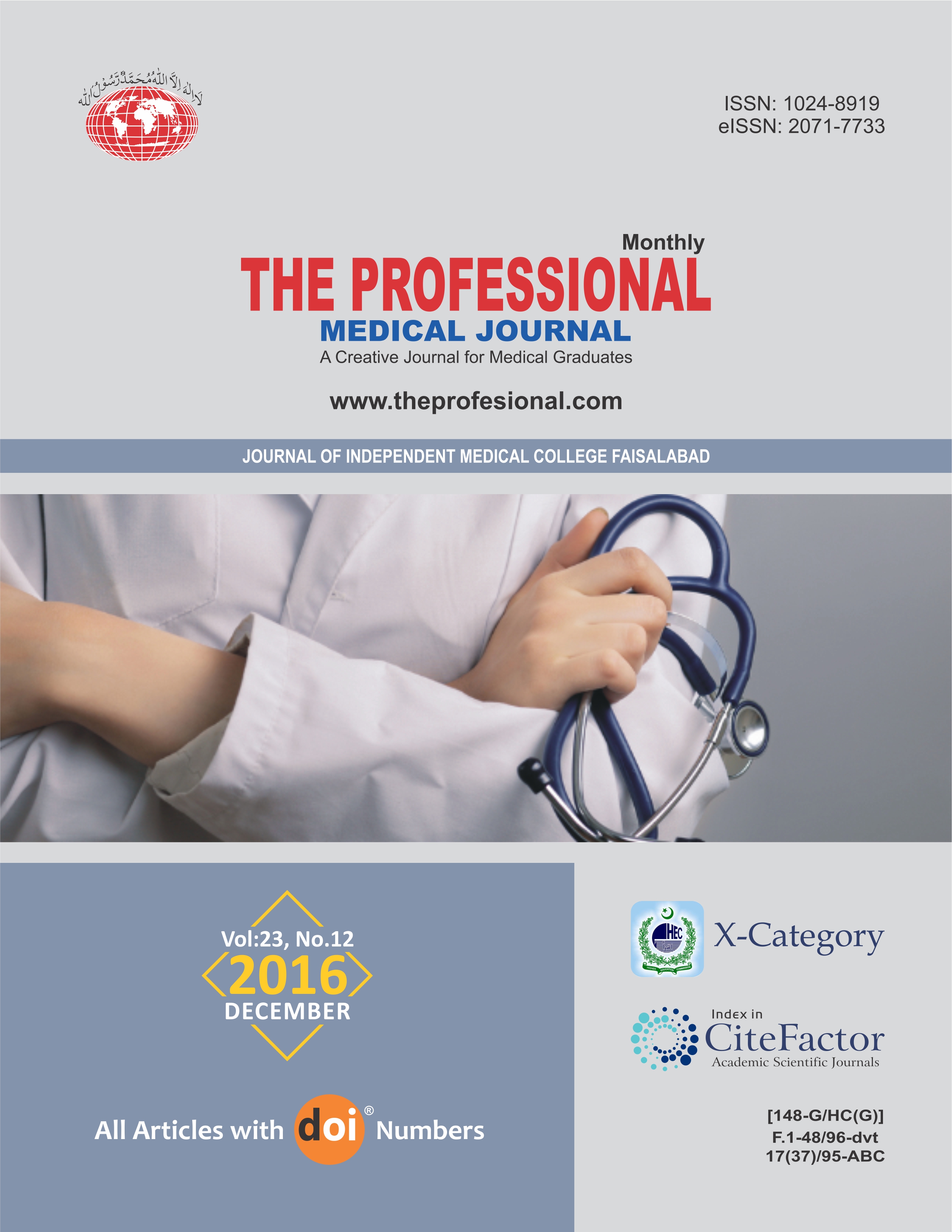 Downloads