ANTIMICROBIAL SUSCEPTIBILITY
PREVALENCE OF BACTERIA ISOLATED FROM ICU PATIENTS OF TERTIARY CARE HOSPITAL
Keywords:
Intensive care unit, Disc diffusion method, Antimicrobial susceptibility, Mueller Hinton Agar
Abstract
Infections occurring more than 48 hours after admission in hospital are usually
considered as nosocomial infections. Patients in ICUs are at a higher risk of acquiring this
infection than those in non-critical areas. The total length of stay increased from three days to
nineteen days for clinical procedures. Increased antimicrobial resistance in such cases makes
increase in mortality and morbidity. The ICU infection rates is five to ten times higher than HAIs in
ward patients. ICU acquired infections are major health problem globally, in developing countries
like Pakistan. The microorganisms that are frequently isolated from intensive care units are
Acinetobacter spp, P. aeruginosa, Klebsiella pneumoniae, Streptococcus spp, Staphylococcus
spp, Enterococci and Enterobacteriaceae i.e E. coli, Proteus mirabilis and Serratia marcescens.
Aims: The present study was aimed at to determine the frequency of causative organisms
in intensive care unit (ICU) patients and antimicrobial susceptibility pattern of the isolates.
Study Design: A cross-sectional study. Place and Duration of Study: Microbiology section of
Pathology department Sheikh Zayed Medical College/Hospital, Rahim Yar Khan. Four months
(September to December 2015). Materials and Methods: Clinical samples from patients
having signs and syptoms of site-specific infections or fever in ICU were collected. The samples
were cultured on suitable culture media and bacterial isolates were identified by Gram stain and
standard biochemical methods. Antimicrobial susceptibility testing to conventional and newer
antibiotics was performed on Mueller Hinton agar using disc diffusion method. Frequency
percentages of all isolates were determined. Results: Out of 100 samples only 30 samples were
positive for growth and 70 samples showed no growth. The most frequent isolates were E. coli
(40%), K. pneumoniae (10%) P. aeruginosa (10%) Proteus spp. (20%) Acinetobacter (17%) and
S.aureus (3%). S.aureus (Gram positive bacteria) were more sensitive to imipenem, cefoxitin
and resistant to ceftriaxone, nitrofurantoin azithromycin, Tetracycline, Cefotaxime and amoxicillin
clavulanic acid. Other Gram negative bacteria i.e E.coli, K. Pneumoniae, P.aeruginosa, Proteus
spp. and Acinetobacter spp. were sensitive to imipenem, sulzone, ceftriaxone, Ciprofloxacin,
Gentamicin, Nitrofurantoin and resistant to amoxicillin clavulanic acid. Conclusion: Bacteria
were isolated from 30% clinical samples taken from patients admitted in ICU. The most frequent
site of infection was the respiratory tract followed by urinary tract and blood stream infections.
E. coli, P. aeruginosa, K. pneumonia, Proteus spp., Acinetibacter and S. aureus were isolated.
The high frequency of Health associated infections and elevated bacterial resistance rate in ICU
patients suggest that more strict measures regarding infection control practices can be done.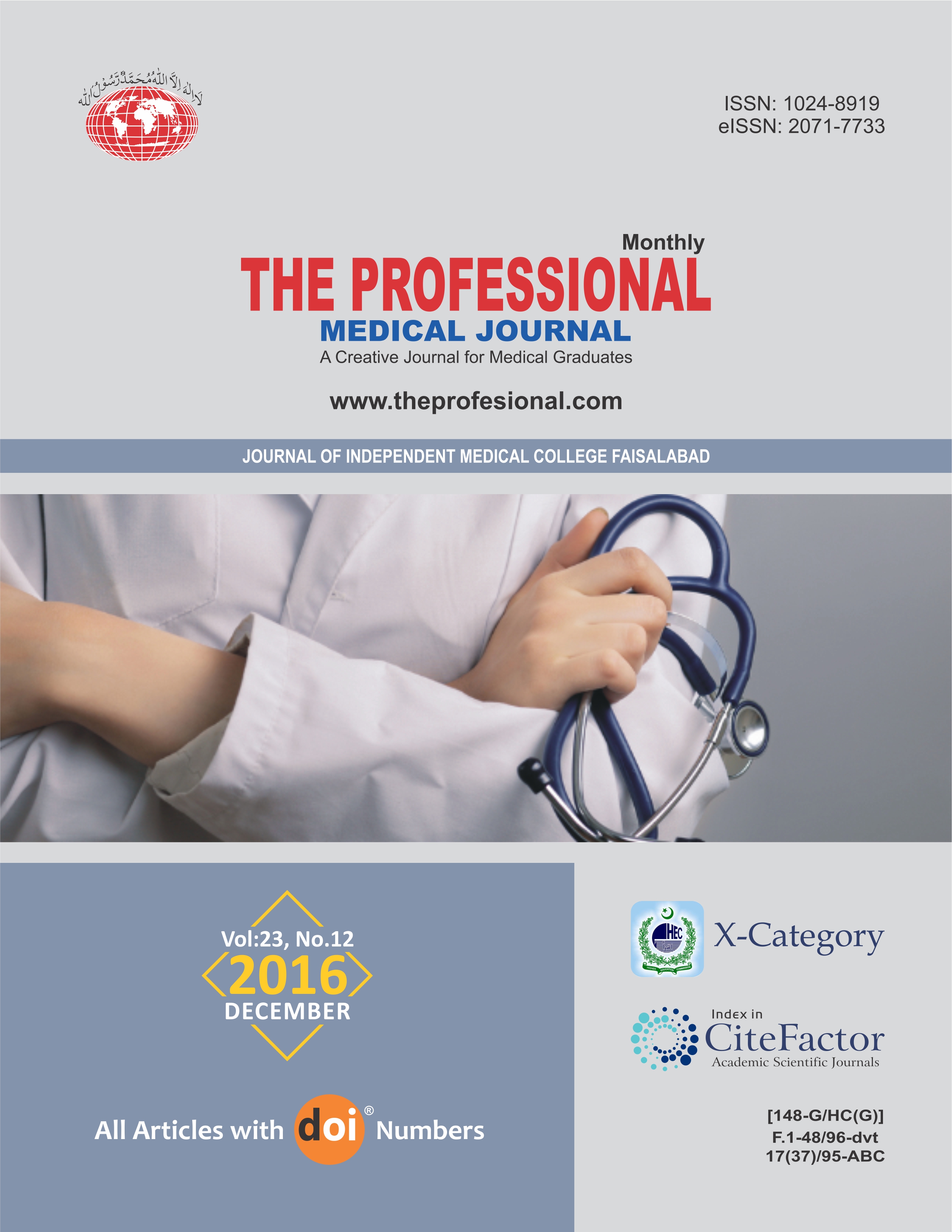 Downloads