DENTIGEROUS CYSTS AND AMELOBLASTOMAS
EXPRESSION OF MCM2 IN DENTIGEROUS CYSTS AND AMELOBLASTOMAS AN IMMUNOHISTOCHEMICAL STUDY
Keywords:
Dentigerous cyst, Ameloblastoma, MCM2
Abstract
Objectives: The aim of study was to observe the expression of MCM2 in dentigerous
cyst and ameloblastoma. Introduction: Minichromosome maintenance protein (MCM2) may
be a structurally and functionally complicated replication moiety that synergizes with different
molecular factors therefore regulate DNA synthesis. MCM proteins play a job in maintaining
genomic integrity and stop re-replication once per cell cycle. It's absent from chromatin in
quiescent cells however abundant in mitotically active cells so making it a helpful marker for
cellular proliferation. Dentigerous cyst (DC) is the commonest biological process odontogenic
cyst having high proliferative index that may lead to dysplastic changes and development
of tumours. Ameloblastoma is uncommon, benign and regionally aggressive odontogenic
neoplasm with high rate of repetition after surgery. Study design: It was a descriptive study and
designed to work out the expression of MCM2 in DCs and ameloblastomas. Setting: Department
of Morbid Anatomy and Histopathology/ Oral Pathology. Period: Six months. Material and
methods: Twenty-five patients presenting with DCs (n=12) and ameloblastomas (n=13) were
selected. Clinical and radiographical findings were recorded and biopsies were submitted for
histological diagnosis. MCM2 immunopositivity was assessed by immunohistochemistry in four
microscopic high power fields showing most range of immunopositive cells. Results: Mean age
was 26.5± 11.24 years and 42.07± 9.24 years whereas male to feminine magnitude relation
was 7:5 and 7:6 for DCs and ameloblastomas severally. Most of the patients (58.3%) of DCs
were asymptomatic whereas 41.6% patients reportable with painful swelling. Comparing, all
patients with ameloblastomas conferred with painless swelling. Radiographically, all DCs were
unicystic radiolucent lesions. While 46.2% of ameloblastomas were unicystic whereas 53.8%
were multicystic radiolucent lesions. Histologically, basal layer atypia was seen in 50% and 23%
of DCs and ameloblastomas respectively. High MCM2 immunoreactivity was ascertained within
the epithelial lining of the DCs and the neoplastic cells of ameloblastomas. Conclusion: MCM2
expresses the higher proliferation index that might lead to neoplastic development in DCs while
local invasive and recurrence potential in ameloblastomas.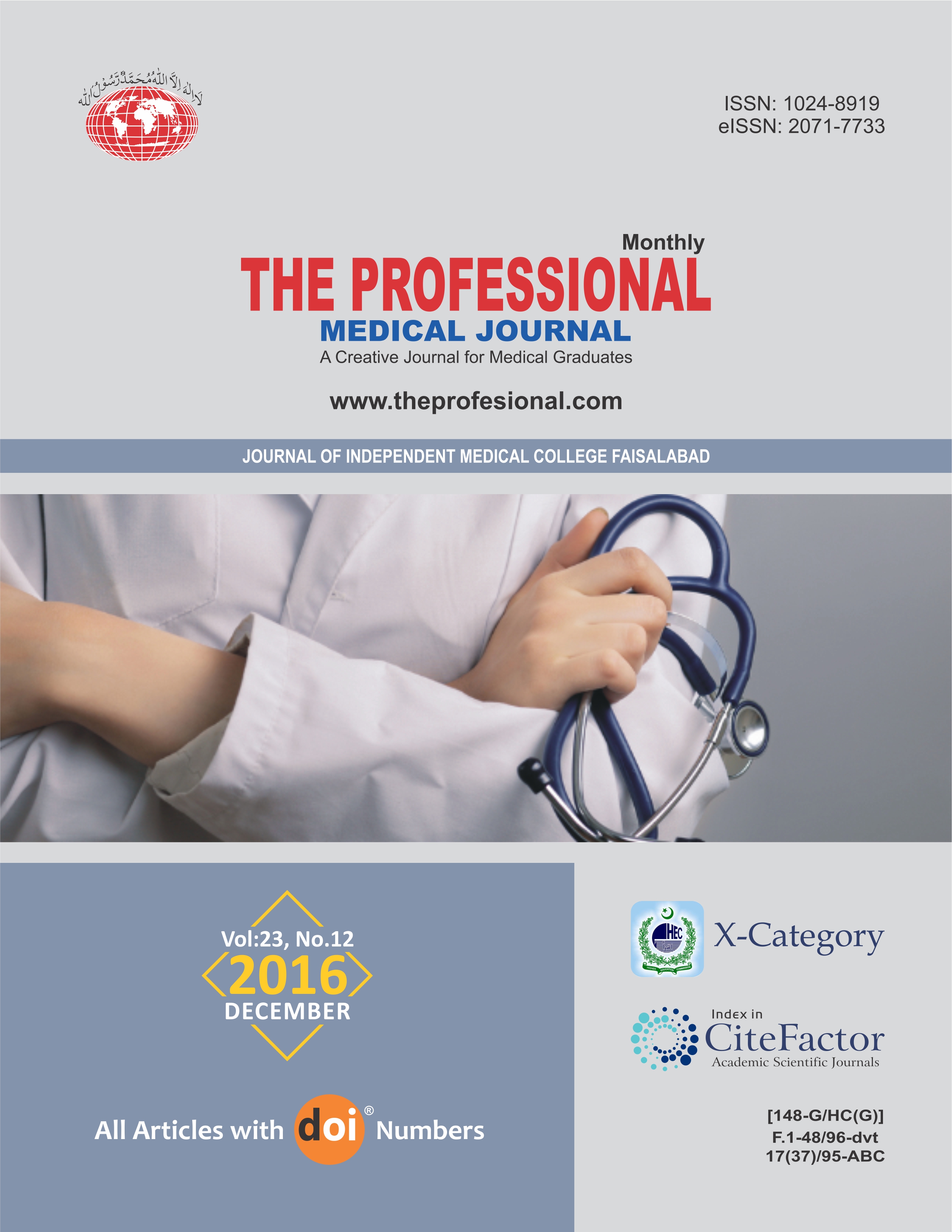 Downloads