TYPE D PERSONALITY
TYPE A BEHAVIOR PATTERN, A STRATIFIED COMORBIDITY AND COPING IN PATIENTS WITH CARDIOVASCULAR DISEASE
Keywords:
Type A behavior Pattern, Type D personality, Coping strategies, Cardiovascular heart disease (CVD)
Abstract
Introduction: The prevalence of cardiovascular disease (CVD) is escalating
speedily in the developing world including Pakistan. CVD is considered to be one of the leading
causes of deaths in near future. The CVD is believed to be associated with personality factors
and the researches continue to refine the key elements predisposing cardiovascular disease.
The objective of the study was to explore the construct of a Type A behavior pattern and Type D
personality in patients with cardiovascular disease and healthy controls. Settings: Cardiology
OPD of the hospitals in Rawalpindi and Islamabad. Methods: The psychometric tools used to
measure these constructs are the Type A behavior pattern scale (TABP), Type D personality Scale
(DS14) and Revised Ways of Coping Questionnaire (WCS-R). 100 patients with cardiovascular
disease having coronary heart disease and myocardial infarction were compared with 100
healthy controls in terms of relevant aspects of their cardiovascular functioning. Traditional
emphasis has been that Type A is a predictor of CVD. Results: The study results indicate
that the Type D is a better predictor of cardiovascular heart disease as compared to Type A.
Furthermore, the results indicate that frequency of Type A and Type D is more prevalent in CVD
patients than in the healthy controls. Conclusion: Making an allowance for the high frequency
of Type A and Type D personality in cardiovascular disease, controlling the behavior patterns
can be useful for prevention of risk as well as for creating better management of CVD patients.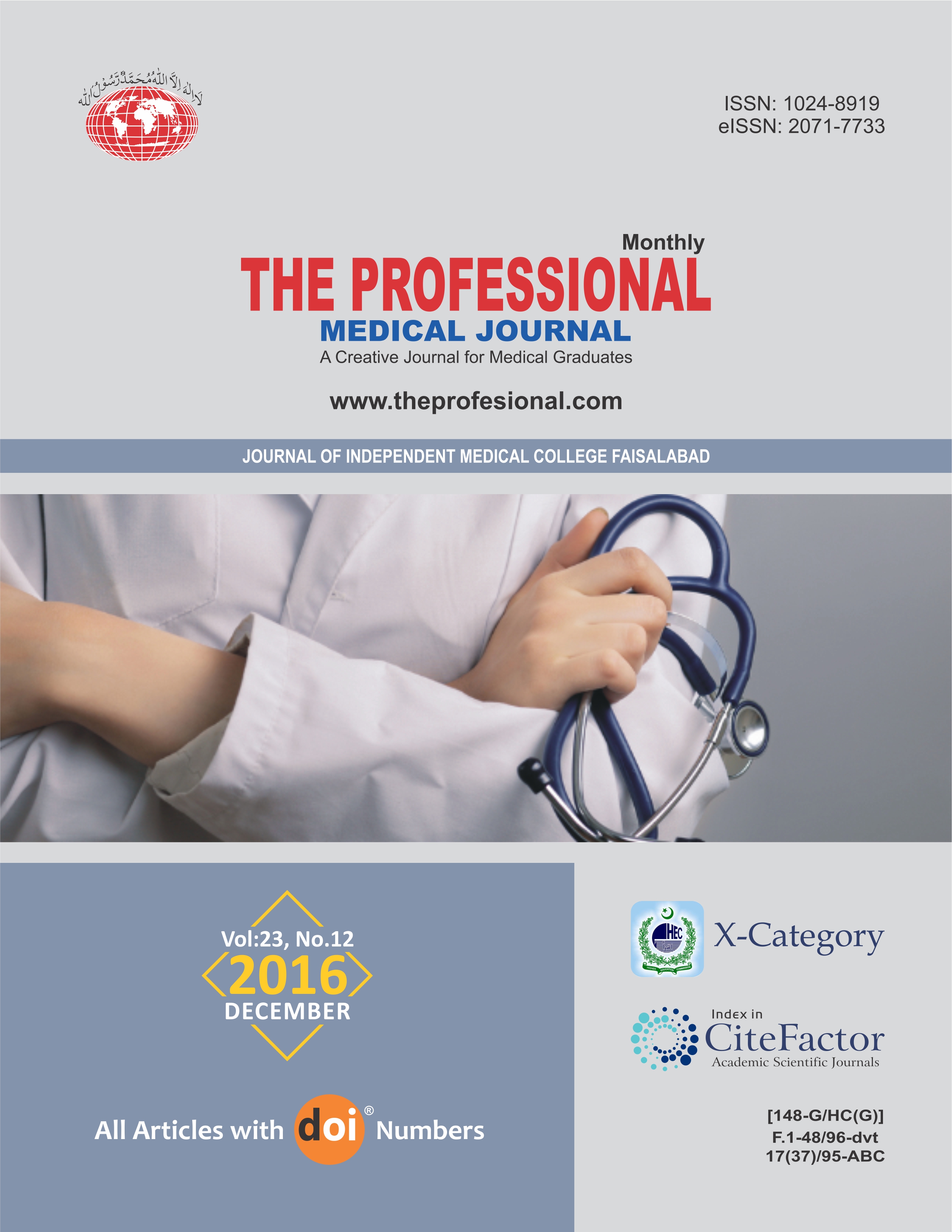 Downloads