URETERIC CALCULI
TO DETERMINE ACCURACY OF ULTRASOUND IN DIAGNOSIS OF URETERIC CALCULI CONFIRMED ON NON CONTRAST COMPUTED TOMOGRAPHY AMONG PATIENTS WITH ACUTE URETERIC COLIC
Keywords:
ureteric calculus, noninvasive, acute ureteric colic, Computed Tomography
Abstract
Objectives: The objective was to determine accuracy of ultrasound in the
diagnosis of ureteric calculi confirmed on non-contrast Computed Tomography among
patients with acute ureteric colic. Study Design: Cross-sectional study. Setting: Emergency
Department of Nishtar Hospital, Multan. Period: 11-07-2012 to 10-01-2013. Materials and
Methods: 100 consecutive patients presenting with acute severe ureteric colic and fulfilling
the inclusion and exclusion criteria were enrolled for the study from the emergency department
of Nishtar Hospital Multan. Ultrasonography was done in all patients and USG findings were
recorded for the presence or absence of hyperechoic shadows in the ureteric. All the patients
underwent CT scan to confirm or refute the findings of Ultrasonography. Result: Mean age of
the patients was 37.85 + 12.60 years. Males were 53 (53%) while females were 47 (47%). Mean
duration of pain before presentation was 14.81 + 6.20 hours. Mean severity of pain on visual
analogue scale was 9.40 + 0.8. Overall 79 patients were diagnosed as having ureteric calculi.
Ultrasonography detected the ureteric stone in 75 patients and was all found to have stone
on CT scan and represented true positives. Among 25 patients in whom ultrasound did not
demonstrate any stone, 4 were found to have ureteric stone on CT scan thus representing false
negative whereas 21 (84%) were confirmed on CT scan not to have any stone, thus representing
True negatives. The sensitivity of USG for detection of ureteric stone was found to be 94.9%,
the specificity was 100%, and positive predictive value was 100% while negative predictive
value was 84% .There was no significant effect of age or gender on the accuracy of ultrasound.
Conclusion: Ultrasonography is a readily available, non-invasive and reliable investigation in
patients presenting with acute flank pain to diagnose ureteric stones with a specificity of 100%
and a sensitivity approaching 95%. Thus it is recommended that it should be used routinely for
the evaluation of patients presenting with acute flank pain.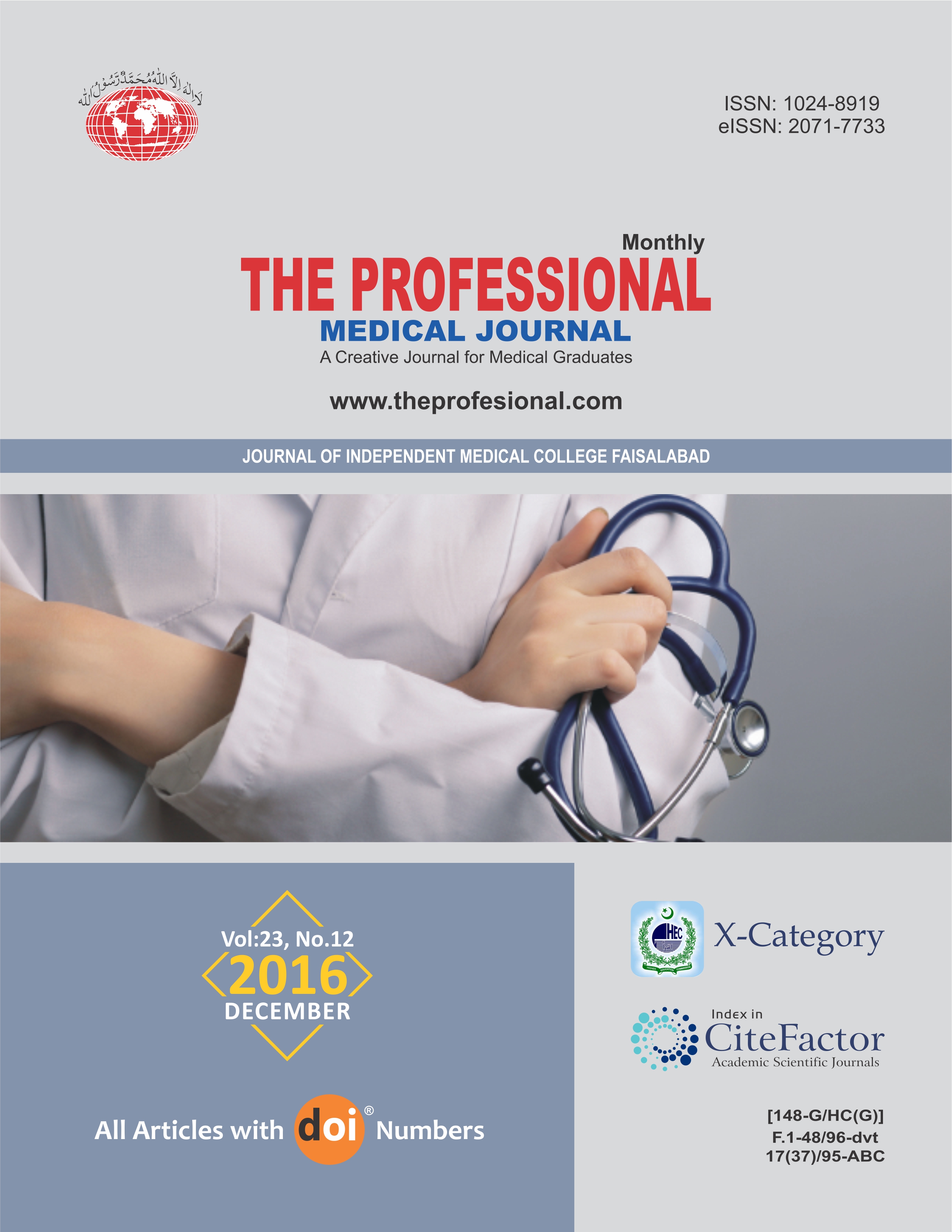 Downloads