OVARIAN TUMORS
CLINICO-PATHOLOGICAL PROFILES OF OVARIAN TUMORS IN A TERTIARY CARE HOSPITAL IN KARACHI
Keywords:
Ovarian cancer, clinico-pathological features, ovarian tumor, malignant, benign, histopathology
Abstract
Introduction: Ovarian cancers are the most common and fatal malignancies
in females. In Pakistan the incidence of ovarian cancer is increasing. The evidence regarding
the extent of problem is scarce in local population. Objective: To study clinico-pathological
characteristics of ovarian tumors in females presenting in a tertiary care setup. Study Design:
Cross sectional survey. Setting: Department of Pathology, Liaquat National Hospital, Karachi.
Methods: There were total n=29 patients diagnosed with ovarian tumors. Women with primary
ovarian tumors were identified and clinical, radiological and pathological records were assessed.
Frequency of different types of pathologies were identified among these women. Results: Mean
age was 48.55±13.20years. There were n= 10 benign, n=6 borderline and n=13 malignant
cases. Most common presenting complaint was abdominal pain and abdominal distension.
Papillary Serous Carcinoma were most common benign (n=8) and malignant tumors (n=6). At
the time of presentation, malignant lesions already had attained a size of 15.5 cm with ascites
n=7, mets to bowel in n=7 cases. Mortality was 30% in patients with malignancy while rests of
the patients were lost to follow-up. Conclusion: Ovarian cancers are well known for being most
lethal of gynecological malignancies. At the time of presentation these tumors already attain a
significant size and metastasis. Further studies are warranted in this aspect.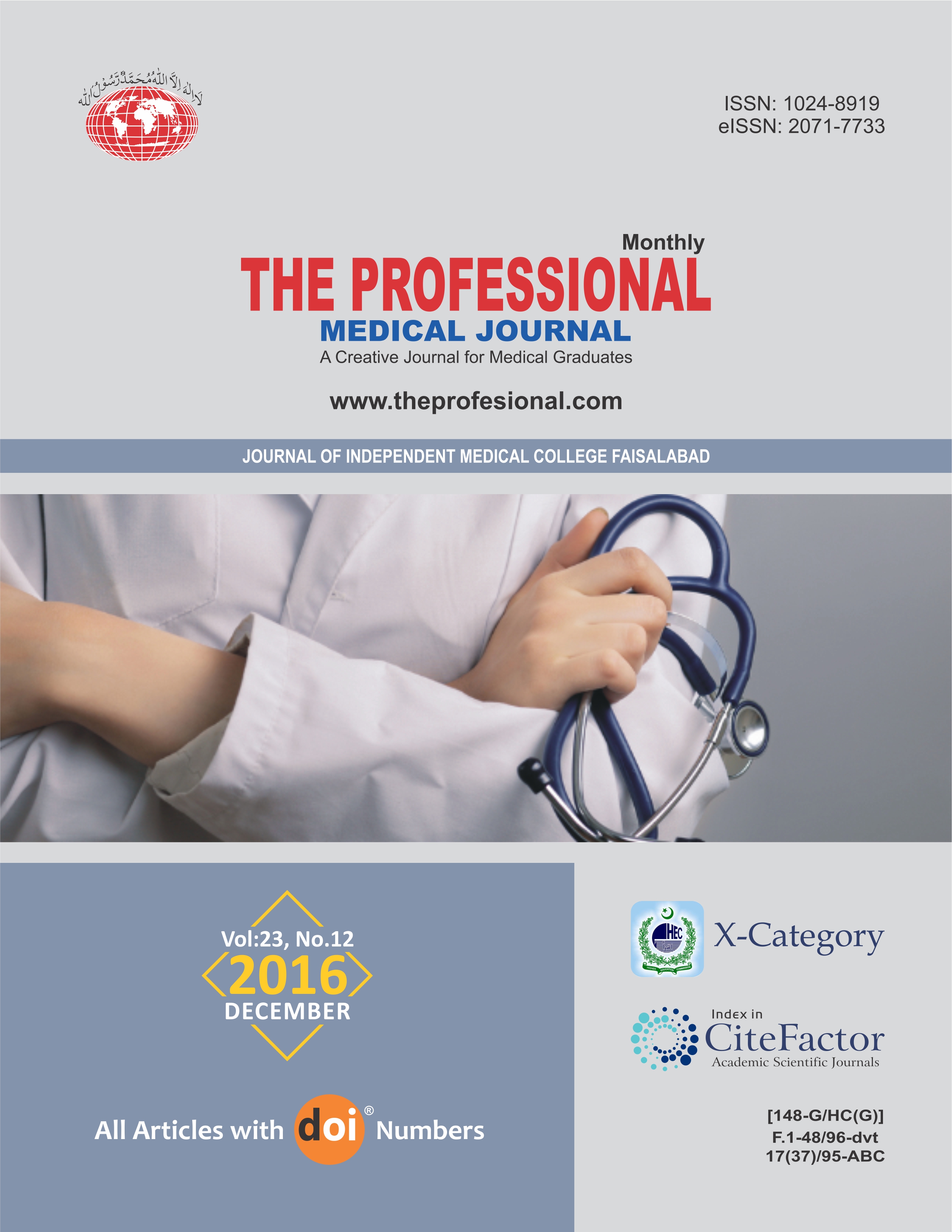 Downloads