ISCHEMIC HEART DISEASE
TREND OF CARDIOVASCULAR RISK FACTORS IN WOMEN
Keywords:
Cardiovascular risk factors in women, Ischemic heart disease in women, women with CAD
Abstract
Objectives: To find out distribution of cardiovascular risk factors for women in
established coronary artery disease. Study Design: Retrospective cross sectional descriptive
study. Place and Duration of Study: Private clinic of consultant cardiologist at Bahawalpur from
June 2013 to December 2015. Methodology: Total 6345 patients were registered and only 820
female patients were diagnosed cases of ischemic heart disease selected for analysis of their
cardiovascular risk factors. Results: The overall mean age of women was 57.75±11.28 years,
weight was 66.3±15.14 kilogram, height was 153.77±7.87 cm, body mass index (BMI) was
27.89±6 kg/m2 and body surface area (BSA) was 1.76±0.28 m2. Significantly high frequency
of obesity was found in premenopausal women as compared to other group i.e. 56.5% with p
value <0.0001. BMI was also high in premenopausal women 32.13±7.91 then perimenopausal
women, postmenopausal women and women with hysterectomy 28.06±6.93, 27.84±5.51 and
27.33±6.03 respectively. The overall weight is also more in premenopausal group as compared
to postmenopausal, perimenopasaul and hysterectomy group i.e. 77.54±21.18, 66.46±13.66,
66.07±16.33 and 64.41±15.31 respectively and P Value was <0.0001. There was no difference
found when DM, HTN and smoking compared within these four group. Smoking, CVA and PCI or
CABG were 13(1.5%), 30(3.7%) and 13(1.5%) women respectively. Conclusion: Hypertension
and DM are most common risk factor in women with IHD. Weight, BMI and different class of
obesity are more common in younger age group as compare to older age. Smoking, PCI and
CABG are very less frequent in women in this area.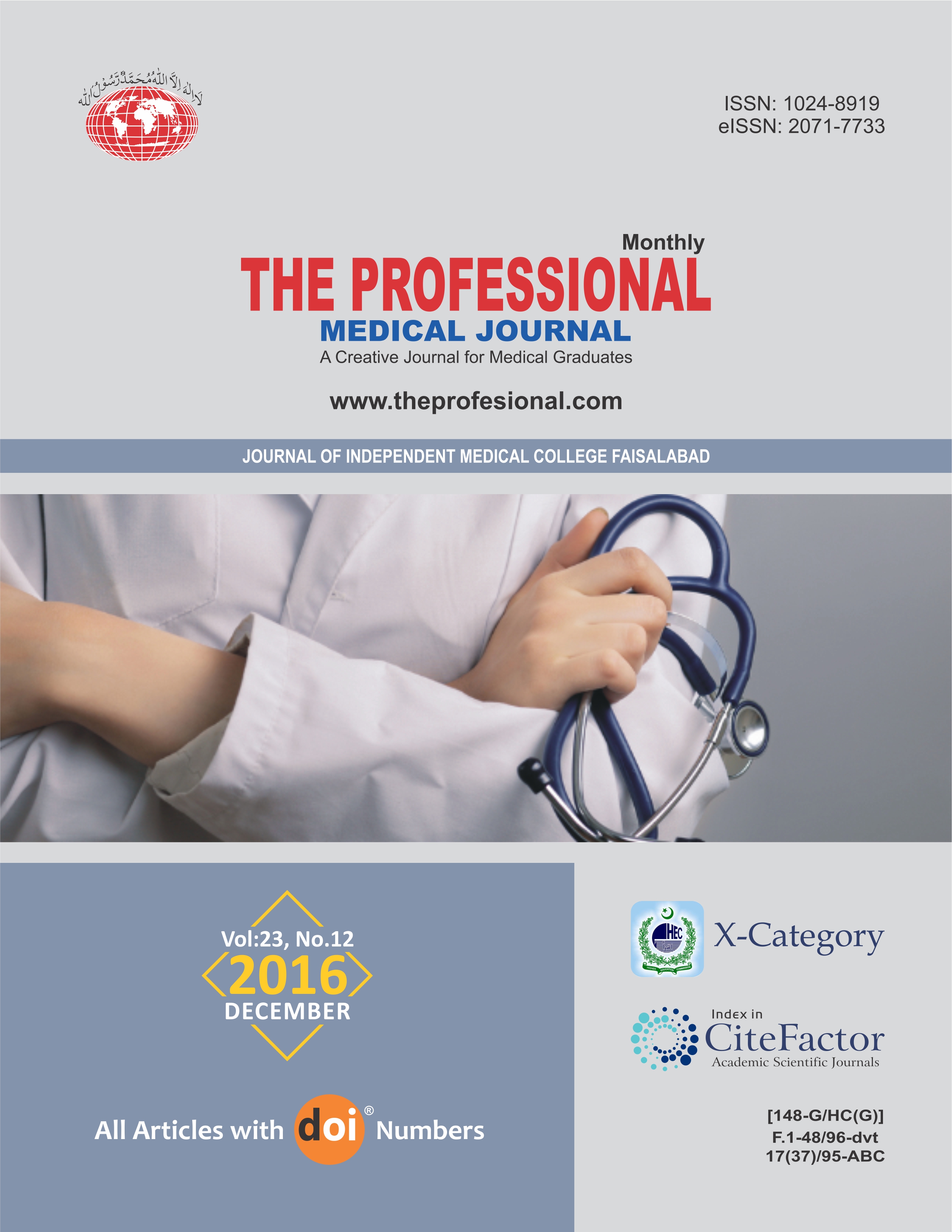 Downloads