PHACOEMULSIFICATION
VISUAL ACUITY AND COMPLICATIONS OF PHACOEMULSIFICATION BY SENIOR SURGEON DURING LEARNING CURVE
Keywords:
Phacoemulsification, cataract, learning curve
Abstract
Introduction: Any opacity in crystalline clear lens that may or may
not impaired vision is called cataract. According to maturity of cataract it may be
immature, mature or hypermature. When a patient develop cataract than there is
no significant medical treatment for cataract. Surgery is the treatment of choice for
cataract. Phacoemulsification (phaco), a modification of ECCE, has found worldwide
popularity in last two decades. Objectives: To find out visual acuity and complications
of phacoemulsification in patients operated by senior surgeon during learning curve.
Study Design: Descriptive case series. Settings: Department of Ophthalmology
Independent University Hospital, Faisalabad. Period: One year from 01-04-2014
to 31-03-2015. Data Collection Methods: Patients coming through the OPD of
the eye department who fulfilled the inclusion criteria were enrolled and informed
consent was taken from all patients. Results: In this study 100 eyes had undergone
Phacoemulsification with IOL under Local anesthesia during study period. The mean
age of patients was 57.50 years (range 30-85 years). Regarding the visual acuity in
operated eyes, 80 eyes ( 80 %) had a BCVA of 6/6-6/12, 12 eyes (12 %) had a BCVA of
6/18 to 6/36 and 6 eyes (6 %) had a BCVA of 6/60 to CF. While only 2 percent Patient
had visual acuity less than Counting finger(CF). Discussion: During phaco training,
the author was taught in stepwise about various stages of phaco and then author
practice single part every stage of phaco multiple times to be master in every step of
phaco under supervision of an experienced ophthalmologist. Due to learning of phaco
step-by-step leads to good surgical outcomes and least complication rates. After
learning the phaco basic training, the author started to perform phacoemulsification in
Independent University Hospital Faisal Abad under the supervision of an experienced
ophthalmologist followed by independently performing phacoemulsification.
Conclusion: Surgeon experienced in ophthalmic surgery along with adequate
phacoemulsification training leads to a good visual outcome with minimum peroperative
and post-operative complications.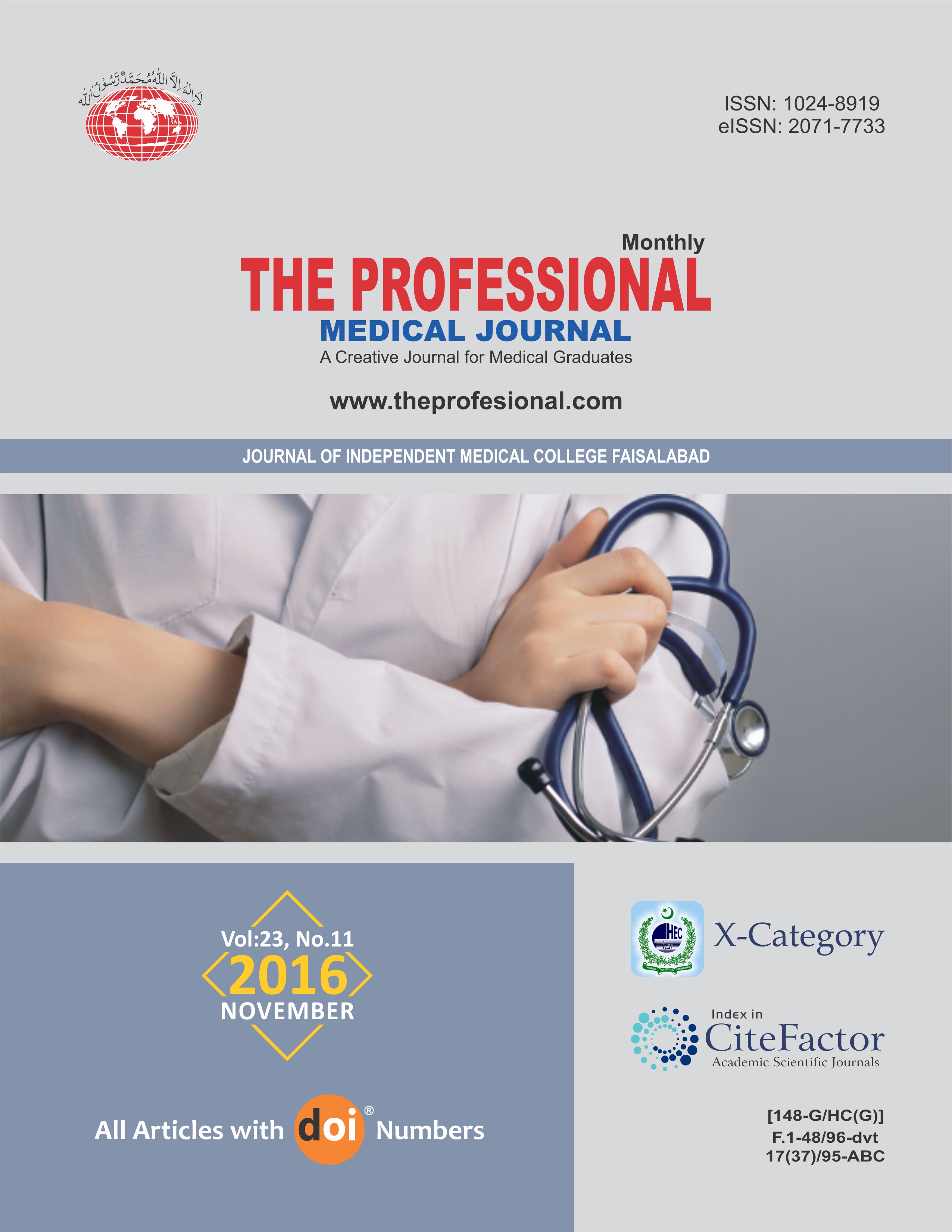 Downloads