UPPER RESPIRATORY TRACT ALLERGY
VITAMIN D, BLOOD EOSINOPHILS AND IGE IN THE UPPER RESPIRATORY TRACT ALLERGY IN RURAL POPULATION OF SINDH
Keywords:
Allergy, Eosinophils, IgE, Vitamin D3, Upper respiratory tract
Abstract
Objectives: To evaluate serum vitamin D3, Blood Eosinophils, Absolute
Eosinophils Counts and IgE in the upper respiratory tract allergies (URTA) in Rural Population
Sindh. Study Design: Case control study. Place and Duration: Department of Medicine and
Biochemistry, Isra University from January 2014 to October 2015. Subjects & Methods: A
sample of 50 diagnosed cases of URTA and 50 age and gender matched control subjects were
selected through non-probability sampling. Blood samples were centrifuged to separate sera.
Serum vitamin D3, Blood Eosinophils, Absolute Eosinophils and serum IgE were estimated.
Data was analyzed on the SPSS 22.0 software at 95% confidence interval (P≤0.05). Results:
Vitamin D3 showed significant decrease in allergic subjects; noted as 26.96±9.75 ng/dl
compared to 32.62±11.75 ng/dl in controls. Blood Eosinophils (%) were raised in the allergic
subjects compared to controls 3.42±1.91 and 1.93±0.65 respectively (p=0.0001). Absolute
Eosinophils counts (AEC) were significantly raised in the allergic cases as shown in Table-I
(p=0.0001). Serum IgE in controls and cases was noted as 86.7±17.39 and 400.26±232.8
IU/ml respectively (p=0.0001). Conclusion: The present study reports vitamin D3 deficiency
associated with raised Eosinophils, Absolute Eosinophils counts and serum IgE in upper
respiratory tract allergy.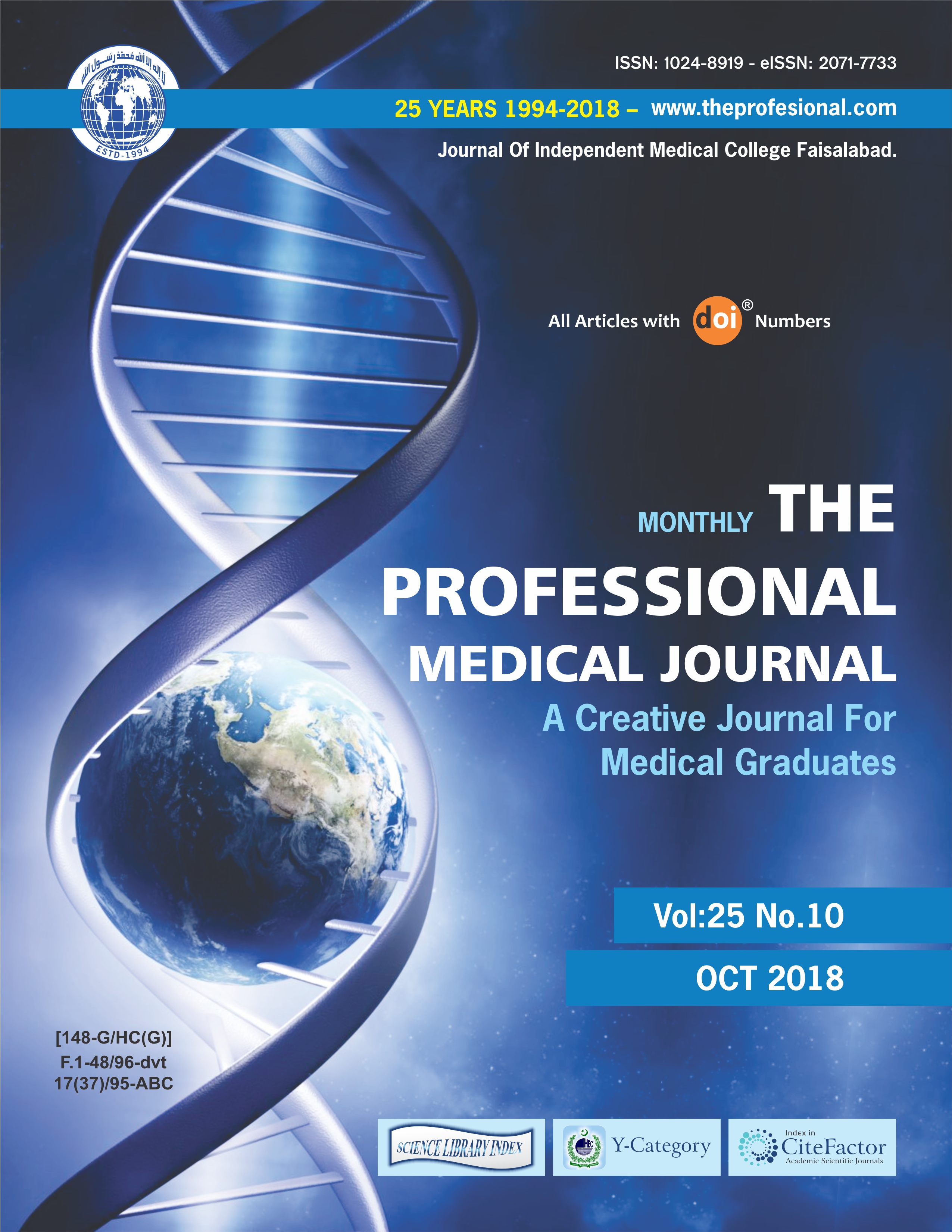 Downloads