D ANTIGEN
CHANCES OF FINDING WEAK D ANTIGEN AND RE-EVALUATION OF ITS CLINICAL SIGNIFICANCE AS A ROUTINE BLOOD BANK PROCEDURE
Keywords:
Anti D, immunogenic, blood donors, alloimmunization
Abstract
Background: In 1939 Rh antigen was discovered by Levine and Stetson. Rh
system antigens are very immunogenic, they can produce significant Hemolytic Disease of the
fetus and Newborn as well as hemolytic transfusion reactions. There are numerous variants of
D, the most common subtypes are Weak D and Partial D, now called as abnormal D antigens.
The incidence of Rh negativity worldwide varies between 3%-25% and that of weak D antigen
ranges from 0.2%-1%. Objectives: To find out the frequency of Rh negativity and weak D
antigen among the donors coming to the blood bank of The Children's Hospital & Institute of
Child Health, Lahore and to review the clinical significance of weak D antigen in transfusion
perspective especially its role in alloimmunization caused by Weak D antigen when transfused
to Rh negative individuals. Study Design: Cross- sectional study. Setting: The Children's
Hospital and Institute of Child Health, Lahore. Period: 1st Jan 2015 to 31st May, 2015. Materials
and Methods: 6320 healthy donors were randomly selected. All samples were grouped for
ABO and Rh-D factor by immediate spin tube technique. All samples found Rh negative, were
further processed for weak D antigen with monoclonal anti D sera by using indirect Coomb's
technique. The presence of macroscopic or microscopic agglutination was recorded as Rh
positive. In case there was no agglutination the mixture was washed 4 times with normal
saline. After the last wash, saline was decanted and 2 drops of monoclonal, polyvalent anti
human globulin was added. Macroscopic and microscopic agglutination was looked for and
any agglutination at this stage was recorded as weak D antigen. Positive control (check cells
i.e. washed O positive cells with diluted anti D) and negative control (washed O positive cells)
were always put. Results: Among the 6320 healthy donors, 1224(19.4%) were Rh-D negative
and 5096(80.6%) were Rh-D positive. Of the 1224 Rh D negative samples, 3 (0.2%) samples
found positive for weak D antigen. Conclusion: The frequency of Rh negative blood group
was 0.2% among the healthy donors at The Children's Hospital and ICH, Lahore. Although the
frequency is low but it's proven by literature that weak D antigen can produce alloimmunization
if transfused to Rh-D negative subjects. At the same time the cases of hemolytic reactions
reported previously with Weak D antigen have been scarce.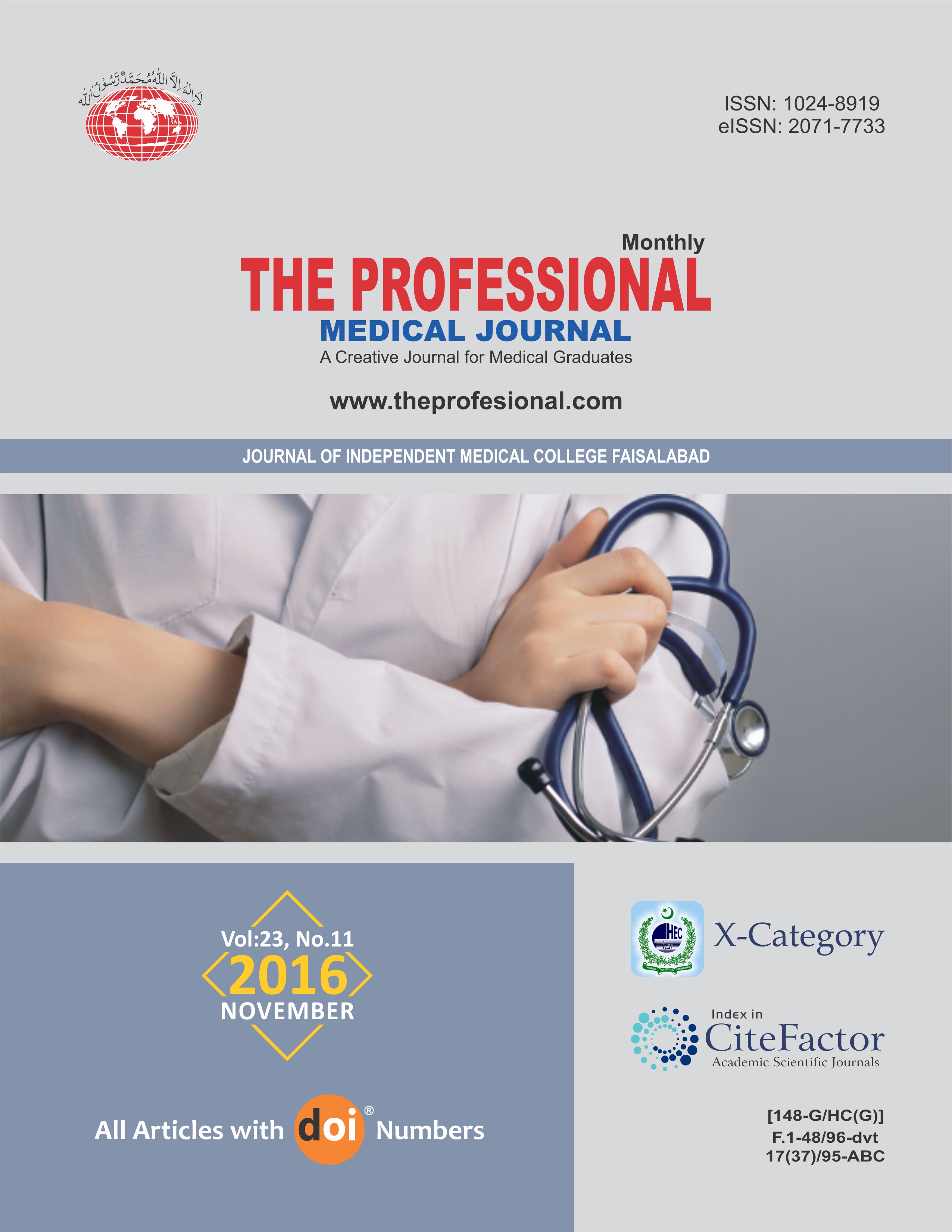 Downloads