TYPE-2 DIABETES MELLITUS
FREQUENCY OF MICROALBUMINURIA IN PATIENTS HAVING DIABETIC RETINOPATHY IN NISHTER HOSPITAL MULTAN
Keywords:
Microalbuminuria, Diabetic Retinopathy, Frequency
Abstract
Objectives: To determine the frequency of microalbuminuria in patients with
type 2 diabetes mellitus with retinopathy. Study Design: Descriptive study. Setting: Out Patient
Department Nishtar Hospital Multan. Period: June 2015 to December 2015. Methodology:
Sample size of 296 was calculated according to formula. Results: Of these 300 study cases,
179 (59.7%) were male while 121 (40.3%) were female patients. Mean age of our study cases
was 52.10 ± 5.65 years (with minimum age was 42 years while maximum age was 60 years).
Majority of our study cases had low educational level such as illiterate i.e. 60 (20%), primary
education in 71 (23.7%) secondary education 53.3% while only 3 % had bachelor's degree or
above. Mean duration of diabetes was 14.18 ± 2.73 years (with minimum duration of disease
10 years and 19 years was maximum duration of the disease). Among these patients Grade III
diabetic retinopathy was more prevalent i.e. 149 (49.7%) followed by grade IV retinopathy i.e.
100 (33.3%) and grade11 retinopathy (17%). Diabetes was controlled (HbA1c<7%) in only 81
(27%) of our study cases and obesity (BMI>30kg/m2) was present in 101 (33.7%) of our study
cases. Microalbuminuria was present in 121(40.3% of our study cases. Conclusion: Very high
frequency of microalbuminuria was noted in patients with diabetic retinopathy in our study.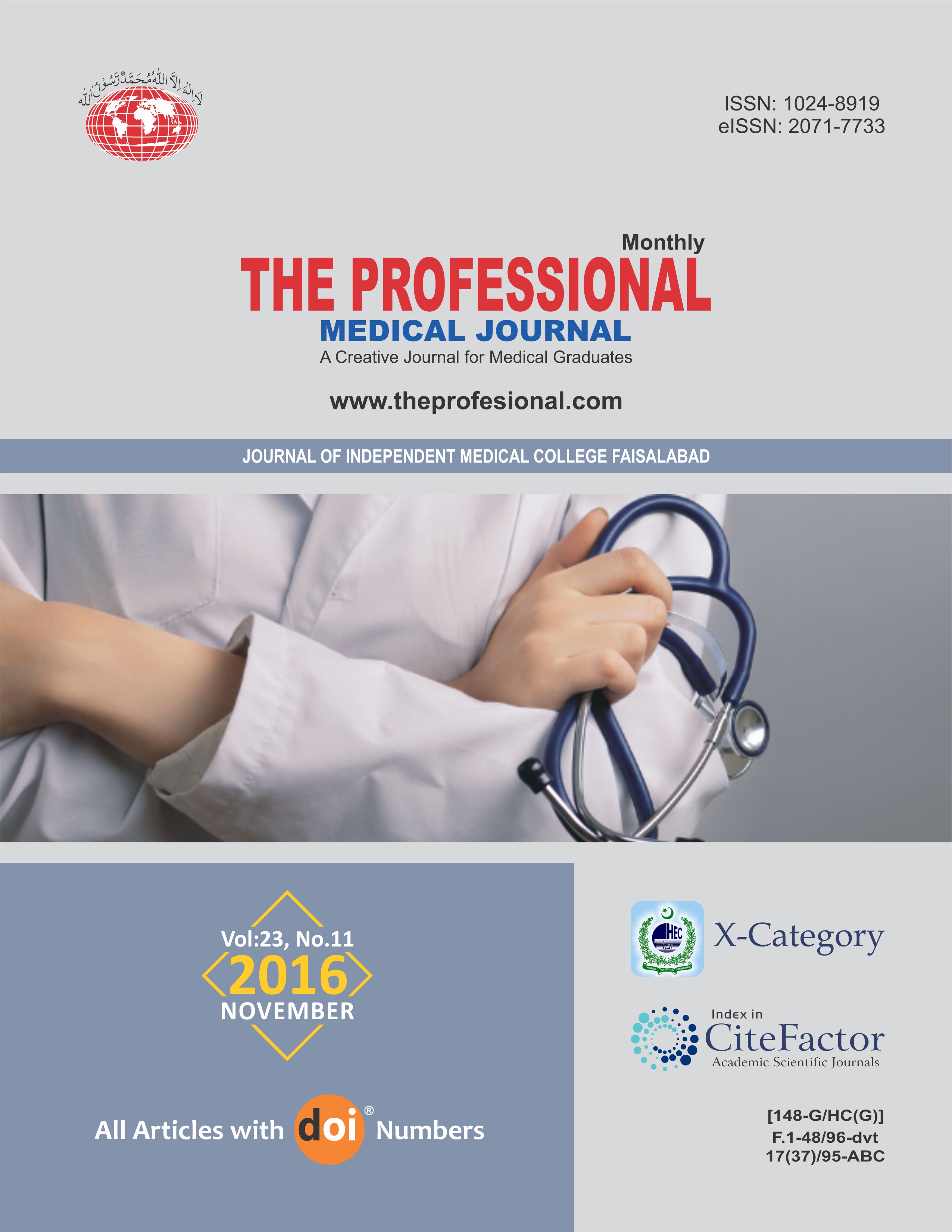 Downloads