PRE-OPERATIVE INCENTIVE SPIROMETRY
EFFECTIVENESS TO IMPROVE POST-OPERATIVE OXYGENATION IN PATIENTS UNDERGOING CABG SURGERY
Keywords:
Incentive Spirometry, CABG, PO2
Abstract
Introduction: Coronary artery bypass surgery is associated with post-operative
complications like, atelactasis, pneumonia, plural effusion, pulmonary edema which effect on
post operative oxygenation of patient resulting in delayed recovery and prolong hospital stay.
Materials and method: A total of 170 patients included in the study. Study Design: Randomized
control trial. Setting: Department of Cardiac Surgery, Chaudary Pervaiz Elahi Institute of
Cardiology Multan. Period: January 2016 to June 2016. Objective: To Compare postoperative
oxygenation outcomes in patients undergoing CABG with and without pre-operative spirometry.
Results: Oxygenation variables pre-operative mean PO2 and SD in C group was 93.27 ± 5.04
and in I group 97.29 ± 2.31. Similarly pre-operative PCO2 in C group was 41.73 ± 3.22 and in I
group was 38.78 ± 2.99. Mean A-a gradient and SD in C group was 7.42 ± 1.70 and in I group
4.56 ± 1.11. At the time of shifting from theater mean PO2 in C group was 91.22 ± 4.64 and
in I group was 98.20 ± 2.00, similarly mean PCO2 and SD in C group was 43.18 ± 3.47 and
in I group 39.65 ± 1.15. Mean A-a gradient and SD in C group was 8.02 ± 1.30 and in I group
3.87 ± 0.88. After four hours mean PO2 and SD in C group was 92.00 ± 5.05 and in I group
99.04 ± 1.15. Mean PCO2 after four hours in C group was 42.34 ± 4.08 and in I group 37.29 ±
2.93. As concerned to A-a gradient mean and SD was 7.12 ± 1.70 and in I group 5.84 ± 1.92.
Conclusion: Preoperative incentive spirometry have improved postoperative oxygenation and
reduce the incidence of postoperative complications following CABG.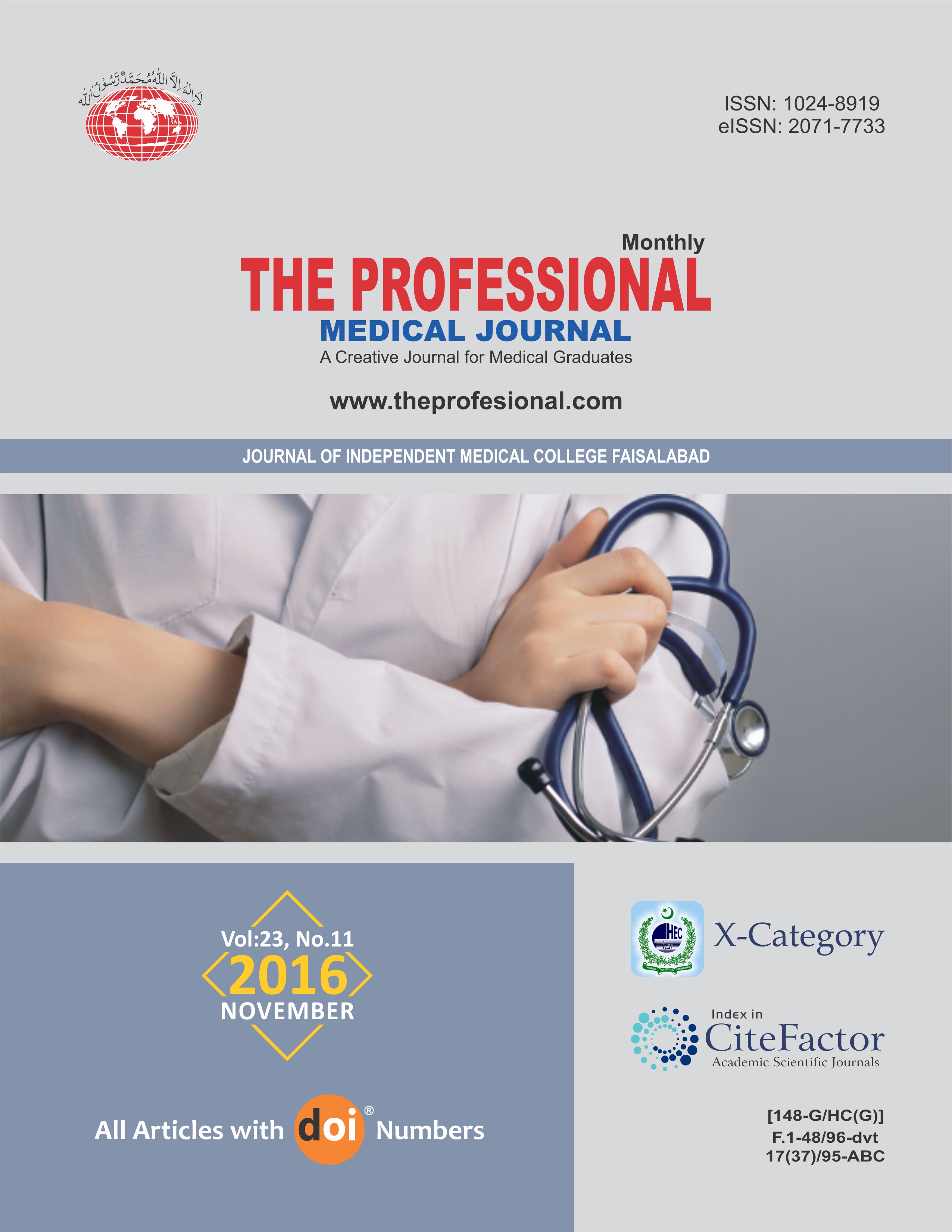 Downloads