PRE-ECLAMPTIC AND NORMOTENSIVE PREGNANCIES
COMPARISON OF SERUM CALCIUM LEVELS
Keywords:
Serum Calcium, Preeclampsia, Pregnancy
Abstract
Background: Pre-eclampsia along with its consequences is one of the primary
driver of maternal morbidity and horribleness. Despite the availability of magnificent literature,
the onset of pre-eclampsia has yet not been fully understood. Objectives: To compare the serum
calcium level among pre-eclampsia and the normal women during pregnancy. Patients and
Methods: Study Design: Hospital based case control study. Setting: Gynecology Department
of Jinnah Hospital Lahore. Period: 1st July 2014 to 31 December 2014. The study groups consist
of the 30 pre-eclamptic subjects and women with normal pregnancies. The serum calcium
level of the subjects under this study was determined using standard colorimetric analyzer.
Results: The results of our study determined that serum calcium level among the pre-eclamptic
and the normotensive pregnant women was statistically significantly lower as compared to the
normal pregnant women. Conclusion: The findings of current work are statistically significant
to establish that concentration of serum calcium among pre-eclamptic subjects is lower than in
the normotensive women during pregnancy.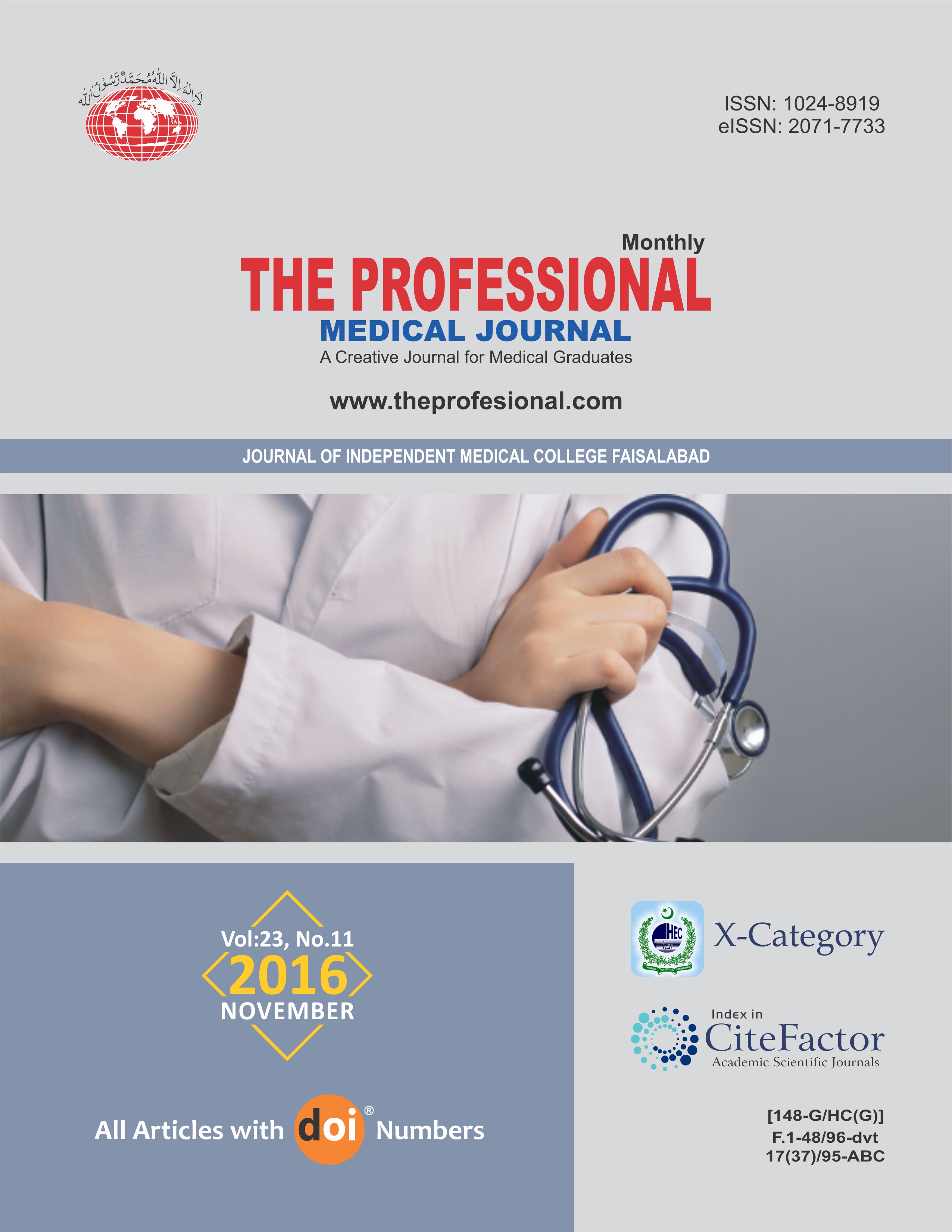 Downloads