INGUINAL HERNIA
"A SOLUTION FOR THE 3RD WORLD HERNIA PATIENTS" (E-TEP) THE ENHANCE OR EXTENDED VIEW TOTALLY EXTRA PERITONEAL TECHNIQUE FOR THE REPAIR WITHOUT SPACER BALLOON and TACKER.
Keywords:
Laparoscopic totally extra peritoneal repair, hernioplasty, cost effective laparoscopic repair
Abstract
Objectives: To highlight an economical laparoscopic technique for rapid
recovery & early return to work especially for the 3rd world inguinal hernia patients. Study
Design: Descriptive study. Setting: Surgical unit of Nishtar Hospital Multan. Period: 02 years
i.e. from January 2014 to January 2016. Methods: There were 90 patients in the study. A prolene
mesh of 15 x 15 cm used for the repair of inguinal hernia laparoscopiclly without the use of
spacer balloon & tacker (To make it cost effective). Results: Out of 90 patients only 3 patients
develop scrotal seroma. All the patients discharged on the 1st postoperative day & allowed to
return to their normal routine work from the 3rd postoperative day onward. Conclusion: (e-TEP)
without spacer balloon & tacker is an economical approach toward the inguinal hernia repair.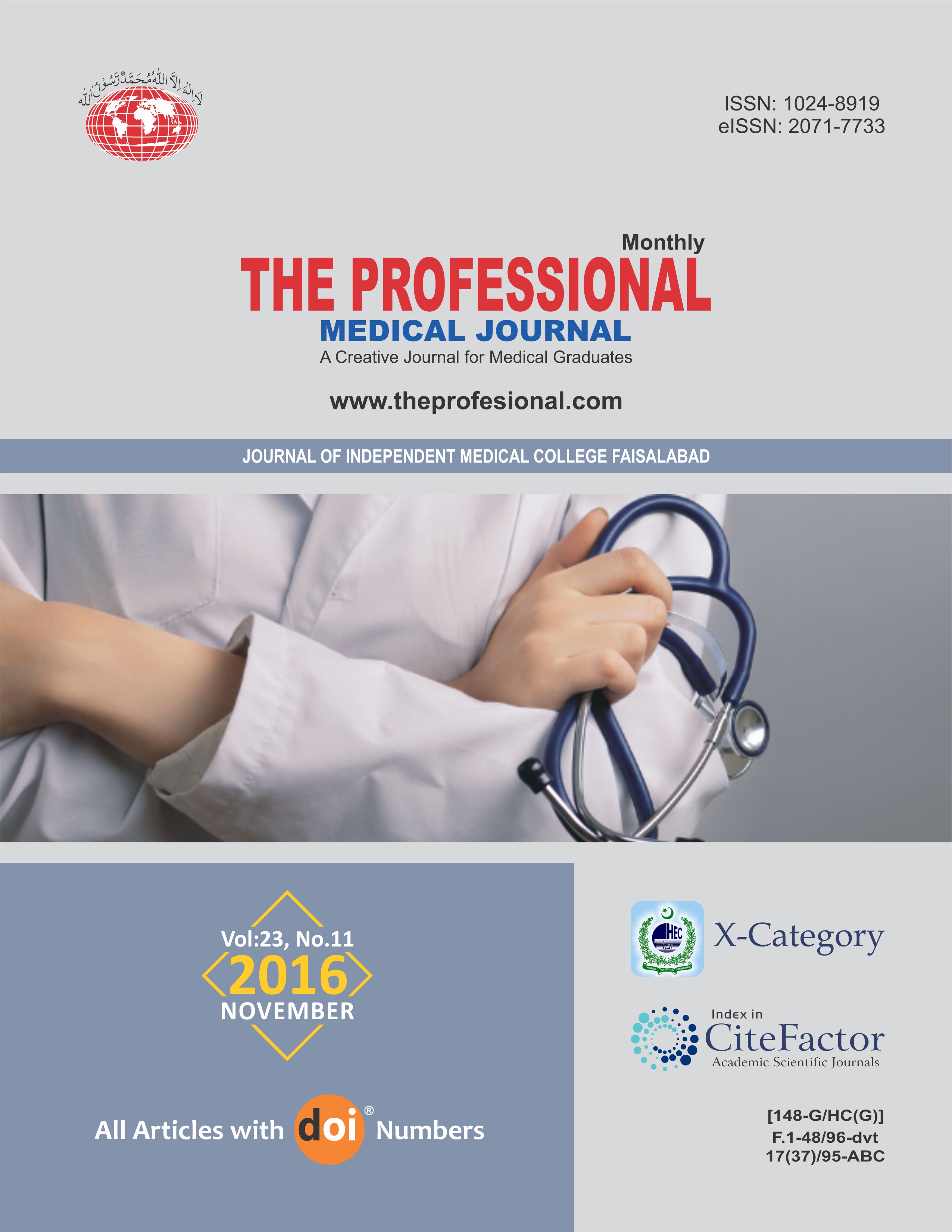 Downloads