FREQUENCY AND OUTCOME OF RIGHT VENTRICULAR INFARCT
PATIENTS WITH INFERIOR WALL MYOCARDIAL INFARCTION DURING HOSPITAL STAY
Keywords:
Acute myocardial infarction, Right ventricular infarct, inferior wall myocardial infarction, mortality, 3rd degree (complete) AV block, high degree AV block
Abstract
Objectives: To determine the frequency and outcome of right ventricular infarct in
patients with inferior wall myocardial infarction during hospital stay. Study Design: Descriptive
case series. Place and duration of study: The study was carried out in cardiology department of
Bahawal Victoria Hospital Bahawalpur from 13th January 2013 to 12th July 2014. Methodology:
A total of 145 patients of inferior wall myocardial infarction were enrolled. Right sided ECG was
recorded to detect RV infarction in V4R lead. Patients with RV infarction were followed for high
degree AV block and in hospital mortality till discharge. Results: A total of 145 patients were
included in the study. Mean age of patients was 53.54 11.3 years. Out of 145 patients, 84
(57.93%) were male and 61 (42.07%) were female. Out of 145 patients, 51(35.17%) patients
had right ventricular infarct. In 51 patients with right ventricular infarct, 5 (9.8%) patients expired
while 20 (39.2%) had 3rd degree AV blocks. Conclusion: Patients with inferior myocardial
infarction who also have right ventricular myocardial involvement are at increased risk of death
and 3rd degree (complete) AV block.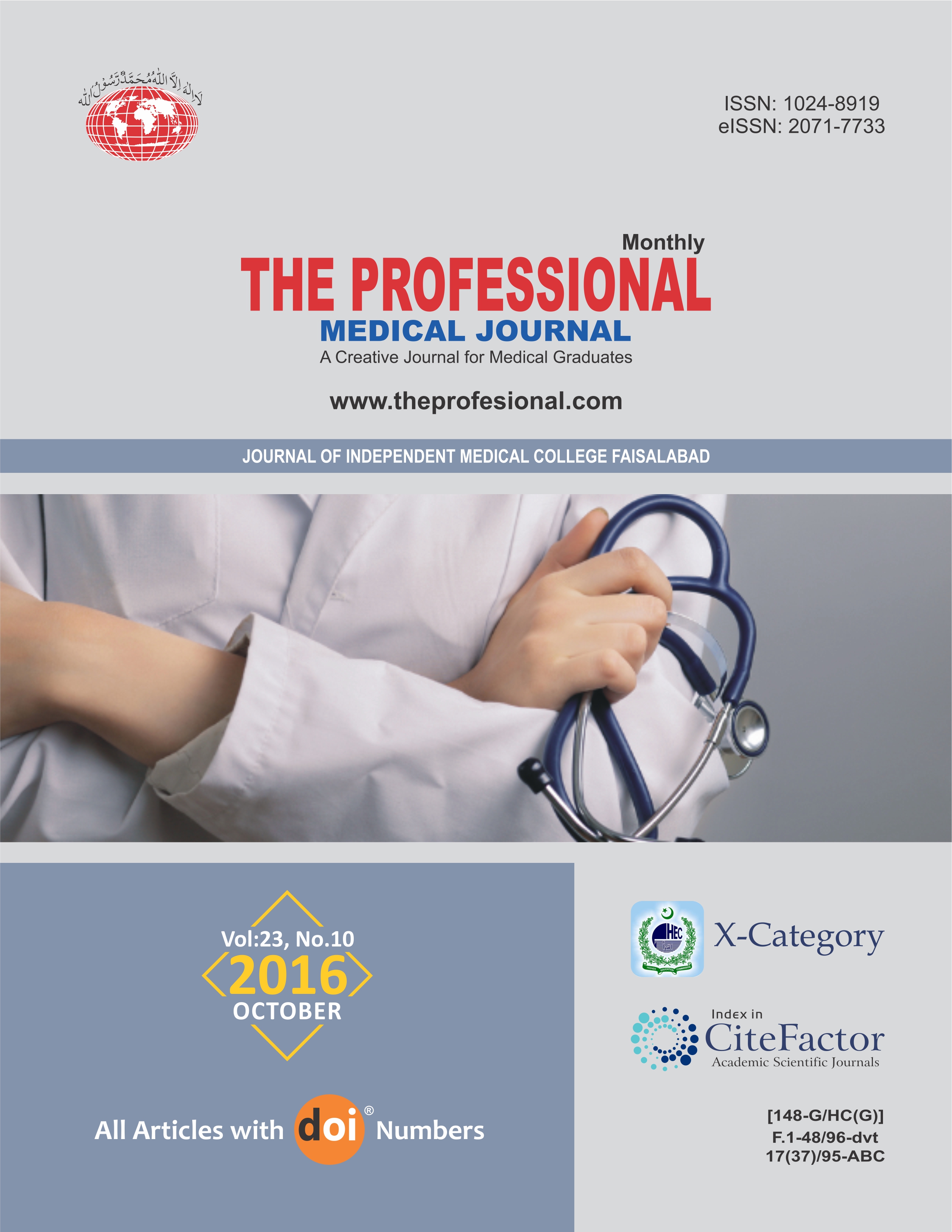 Downloads