MYASTHENIA GRAVIS
FREQUENCY OF DIFFERENT CLINICAL FEATURES IN PATIENTS PRESENTING TO A TERTIARY CARE HOSPITAL, KARACHI
Keywords:
Myasthenia gravis, ocular symptoms, ptosis, generalized weakness, dysphagia
Abstract
Objectives: To determine the frequency of different clinical features of myasthenia
gravis in patients presenting to a tertiary care hospital, Karachi. Study Design: Cross sectional
study. Setting: Neurology ward, JPMC, Karachi. Period: 23rd January 2013 to 22nd July 2013.
Patients and Methods: A total of 71 diagnosed patients of Myasthenia Gravis (MG) between
the age 15 and 70 years were recruited. Structured questionnaire was used to collect the data
regarding most common clinical manifestations of MG. Data were entered and analyzed in
SPSS version 17. Chi-Square test was used as test of significance. Results: Mean age + S.D
of patients was 34.11 ± 10.42 years. The mean ± SD of duration of symptoms among these
patients was 5.23 ± 3.52 months. Most of the patients (21%) belong to age between 21 to
30 years. Regarding clinical features in these patients of myasthenia gravis it was noted that
ptosis and diplopia were most common symptoms, 62% and 54.9%, respectively. Conclusion:
Myasthenia gravis, a chronic neuromuscular disorder leads to various degrees of neurologic
dysfunction which manifest as different clinical features. The current study found that ocular
symptoms are commonest presenting features.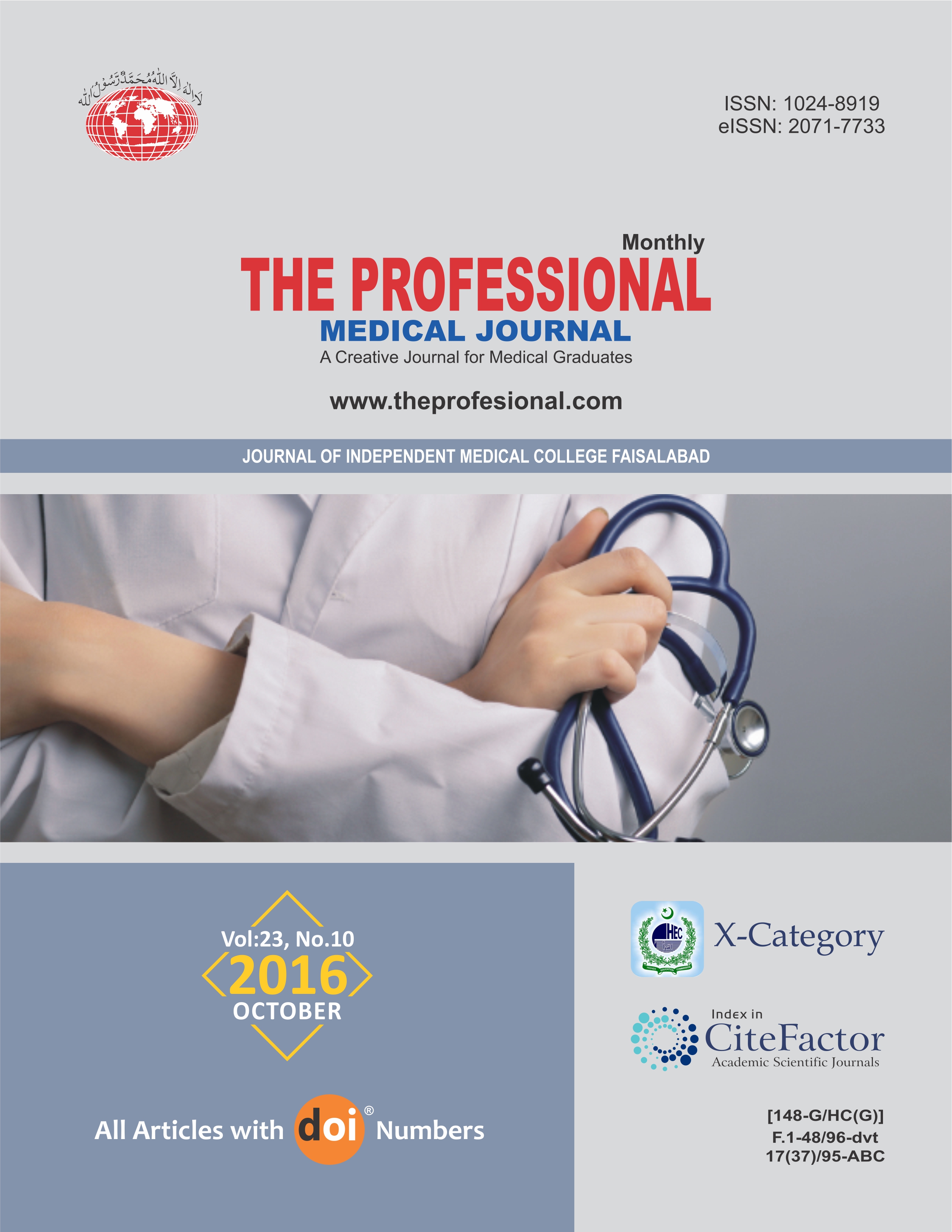 Downloads