HELICOBACTER PYLORI INFECTION
COMPARISON OF STOOL ANTIGEN TEST AND HISTOLOGY OF ENDOSCOPIC BIOPSY FOR DIAGNOSIS
Keywords:
Dyspepsia, Stool Antigen test, Histopathology, Helicobacter pylori
Abstract
Objectives: To determine diagnostic accuracy of H.pylori Stool Antigen test for
diagnosing Helicobactor pylori infection, keeping histopathology as gold standard. Study
design: Cross sectional Validation Study. Place and duration: Study was conducted in
department of Gastroenterology Military Hospital, Rawalpindi for six months from 1st November
2014 to 30th April, 2015. Patients and methods: Serial patients presenting with dyspepsia
fulfilling the inclusion criteria were entered in study program. Endoscopy was performed to take
antral biopsies for histopathology and stool was taken to test H.pylori antigen. SPSS version
16.0 was used to analyze the data. Results: Eighty (72.2%) out of 110 patients were male, the
mean age and standard deviation was 33 ±16yrs. Three patients left study just before starting
endoscopy. Eighty (74.76%) cases out of 107 patients were both positive for histology and
HpSA test. Stool for H.pylori test was positive in 82 (76.63%) while histopathological diagnosis
was made in 83(77.57%) patients. The sensitivity and specificity were 96.3% and 91.66% while
positive and negative predictive values of the stool H.pylori test were 97.56%, and 88.0%
respectively. Overall the diagnostic accuracy of stool H.pylori test was 94.4% for diagnosis
of H. pylori infection. Conclusion: Stool for H.pylori Antigen can be used as alternative to
histopathology due to its non-invasive nature, patient's preference and ease of repetition.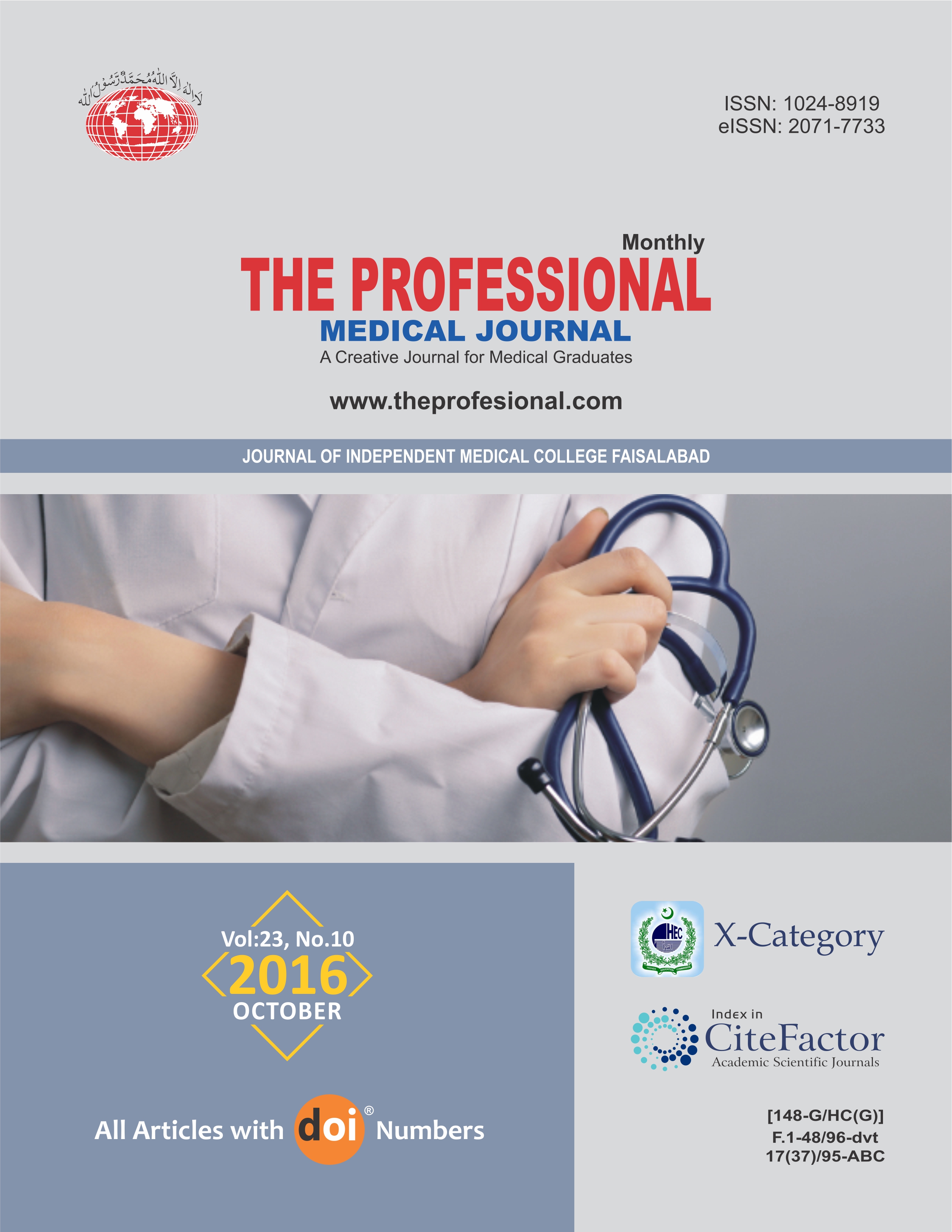 Downloads