SEIZURES
A CLINICAL, ELECTROENCEPHALOGRAM (EEG) AND COMPUTED TOMOGRAPHY (CT) SCAN STUDY
Keywords:
Seizure, epilepsy, electroencephalogram, computed tomography, cerebrovascular accident and brain tumors
Abstract
Objective: To evaluate the clinical, electroencephalogram (EEG) and computed
tomography (CT) scan study of seizures. Study Design: Cross sectional study. Period:
Six months study. Setting: Liaquat University Hospital Hyderabad. Patients and methods:
All patients of more than 18 years of age, either gender had seizures for the first time were
recruited and included in the study. The data was analyzed in SPSS 16 and the frequency and
percentage was calculated. Results: During six months study period total 50 patients were
evaluated for seizures, of which 35 (70%) male and 15(30%) were females, majority of the
patients 30(60%) were belonged to urban population while the means age ±SD for overall
population was 38.97±7.87 whereas it was 37.76±5.65 and 40.23±6.83 in male and female
population respectively. Twenty subjects (40%) had partial seizures while 30 (60%) had general
seizures while the EEG and CT scan abnormalities was observed in 35 (70%) and 32 (64%)
patients respectively. Regarding etiology the 20(40%) subjects were idiopathic, tuberculoma was
observed in 9(18%) patients and cerebral infarct / hemorrhage in 8(16%) subjects respectively.
Conclusion: It is concluded that abnormal EEG supportive to confirm the diagnosis of seizures.
CT scan was abnormal in 64% of patients revealing structural abnormalities. Majority of cases
were idiopathic although tuberculosis, cerebral infarct / hemorrhage and brain tumors were
predominant etiological factors.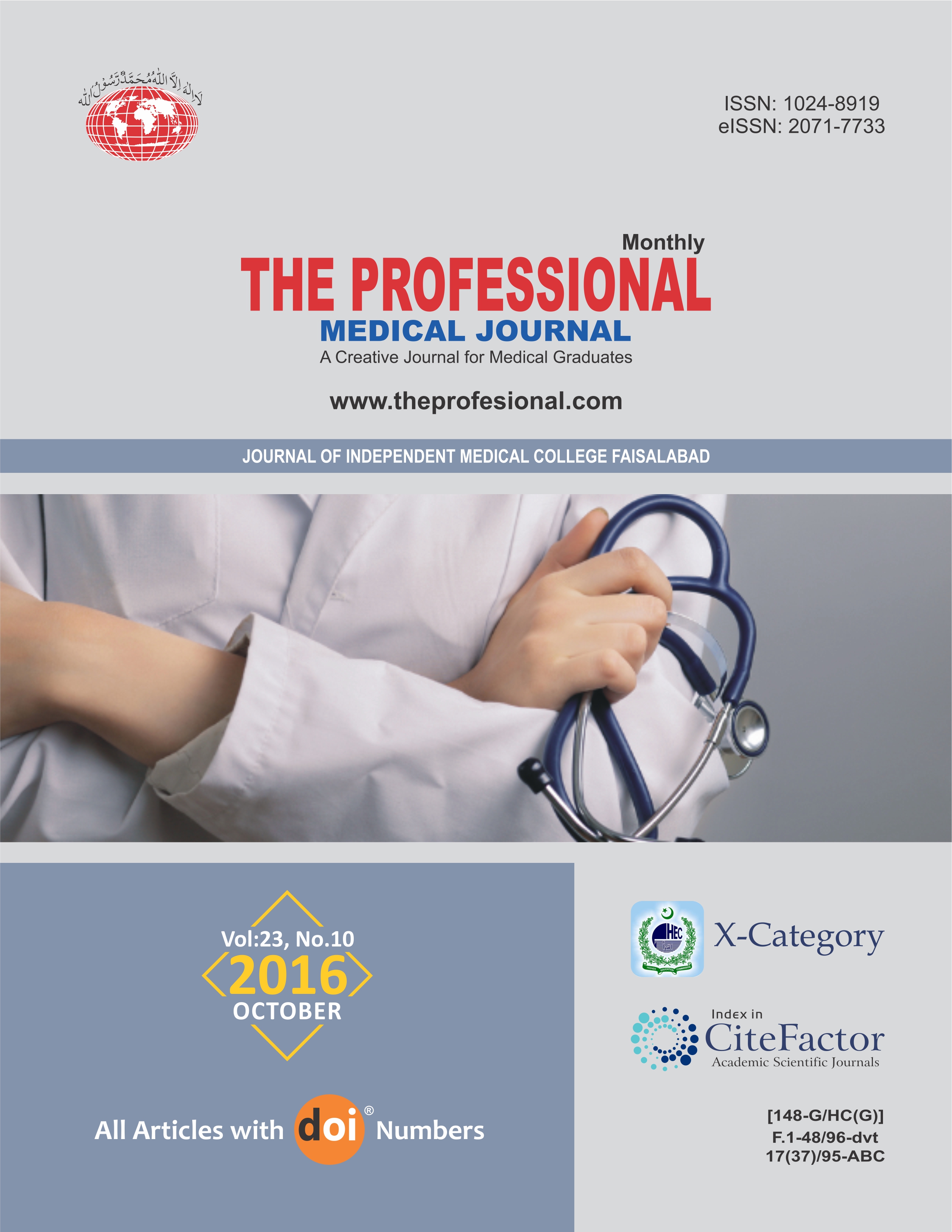 Downloads