TIBIAL-TALO-CALCANEUM ARTHRODESIS
CLINICAL AND RADIOLOGICAL OUTCOME WITH RETROGRADE INTRAMEDULLARY SIGN NAIL
Keywords:
Intramedullary nail, Retrograde, Arthrodesis, Osteonecrosis
Abstract
Objectives: To determine the clinical and radiological outcome of Tibio-talocalcaneal
arthrodesis with Retrograde intramedullary SIGN Nail in patients with tibiotalar and
subtalar joint pathologies. Study Design: Descriptive case. Period: September 2012 to May
2015. Setting: OPD or Emergency at Orthopaedics Unit of Ghurki Trust Teaching Hospital
Lahore. Materials and methods: 40 patients study. Detailed history, clinical examination and
investigations were done after proper consent. Pre operative diagnosis was made on antero
posterior and lateral views of plan x rays. Retrograde Intramedullary fixation was done under
image control. All post operative patients were followed regularly on opd basis and outcome
of intramedullary fixation was determined on 6th post-operative month. Results: There were
40 patients who underwent arthrodesis and fixation. There were 82.5% male and 22.5%
female with mean age of 41.5 years. 95% of the patients having pain improvement while
only 2.5% of the patients didn't get benefit from it. Infection and non union were seen in
only 1 patient. Conclusion: retrograde sign nail is a good option for ankle and subtalar joint
arthrodesis. Early weight bearing and healing in shorter period of time are its main advantages.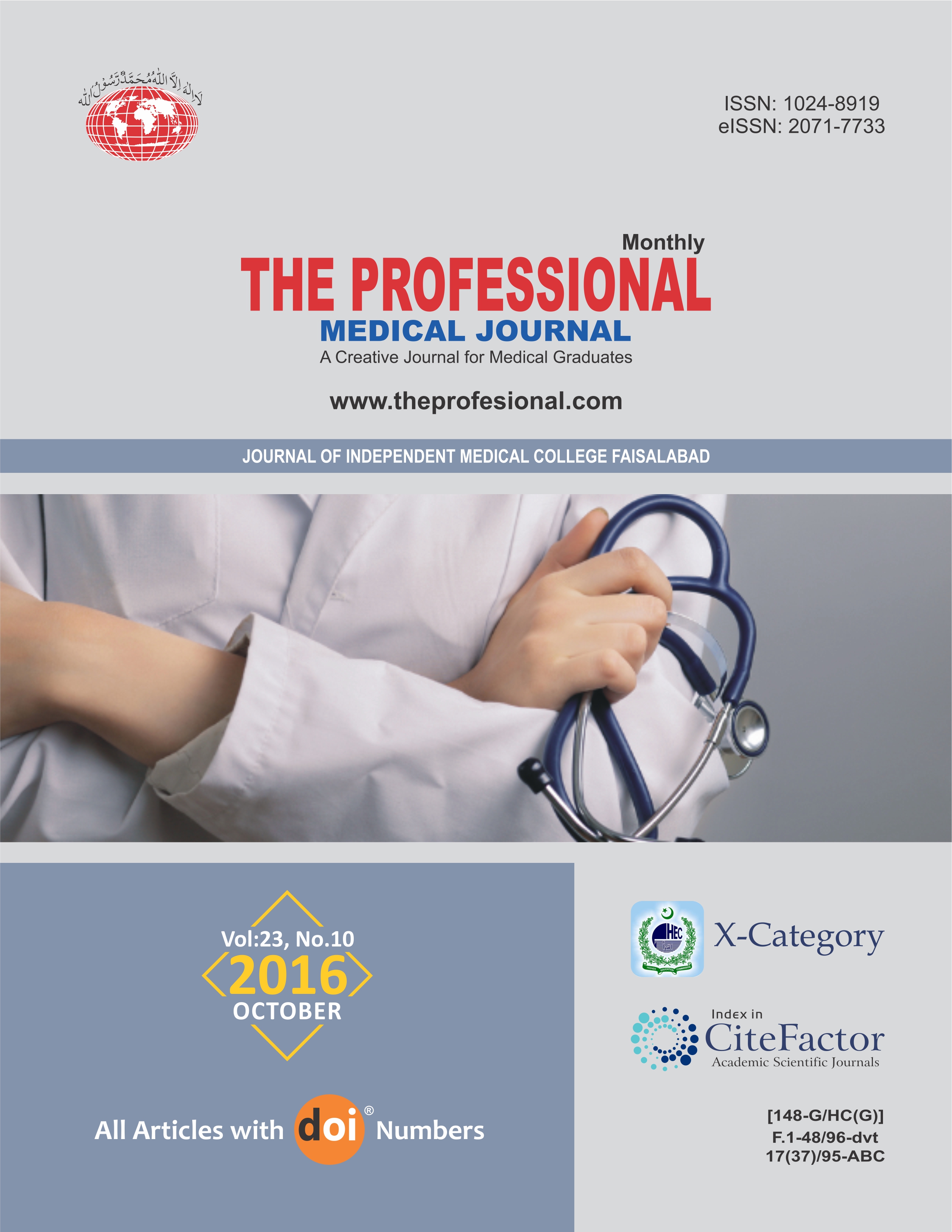 Downloads