MID FACE FRACTURE
RIGID FIXATION AND ITS OUTCOME
Keywords:
Lefort Fracture, Zygomatic Fracture, Titanium Microplate
Abstract
Background: Mid Face fractures remain one of the common injuries managed
by Oral & Maxillofacial Surgeons as routine practice. The goal of treatment in these fractures
is the three-dimensional fixation and restoration of the severely disturbed anatomical structure
of mid face so as to achieve pre-injury form and function. Study Design: Descriptive case
series study. Setting: "Oral & Maxillofacial Surgery Department, Institute of Dentistry, Liaquat
University of Medical & Health Sciences, Jamshoro". Period: January 2011 to November 2015.
Materials and Methods: Sample size of 64 patients. Results: Among 64 study subjects,
46(71.90%) patients were male and 18(28%) patients were female, with male to female ratio
2.5:1. The age distribution showed that 11(55%) patients were <25 years, 23(45%) patients
were <30years, 12 patients were <35 years and 8 patients were <40 years of age. The etiology
of fracture showed that 42 fractures were due to RTA, 10 due to assault, 8 due to fall and 4
sports injuries. In thirty six Zygomatico-maxillary buttress procedure, in twenty four the frontozygomatic,
and infraorbital rim fixation were done; but a mixture of web sites was needed in
several cases. Conclusion: This study utilizing miniaturized scale plates has given us accurate
and promising outcomes subsequently might be used and considered as a legitimate device
for the management of middle third facial fractures.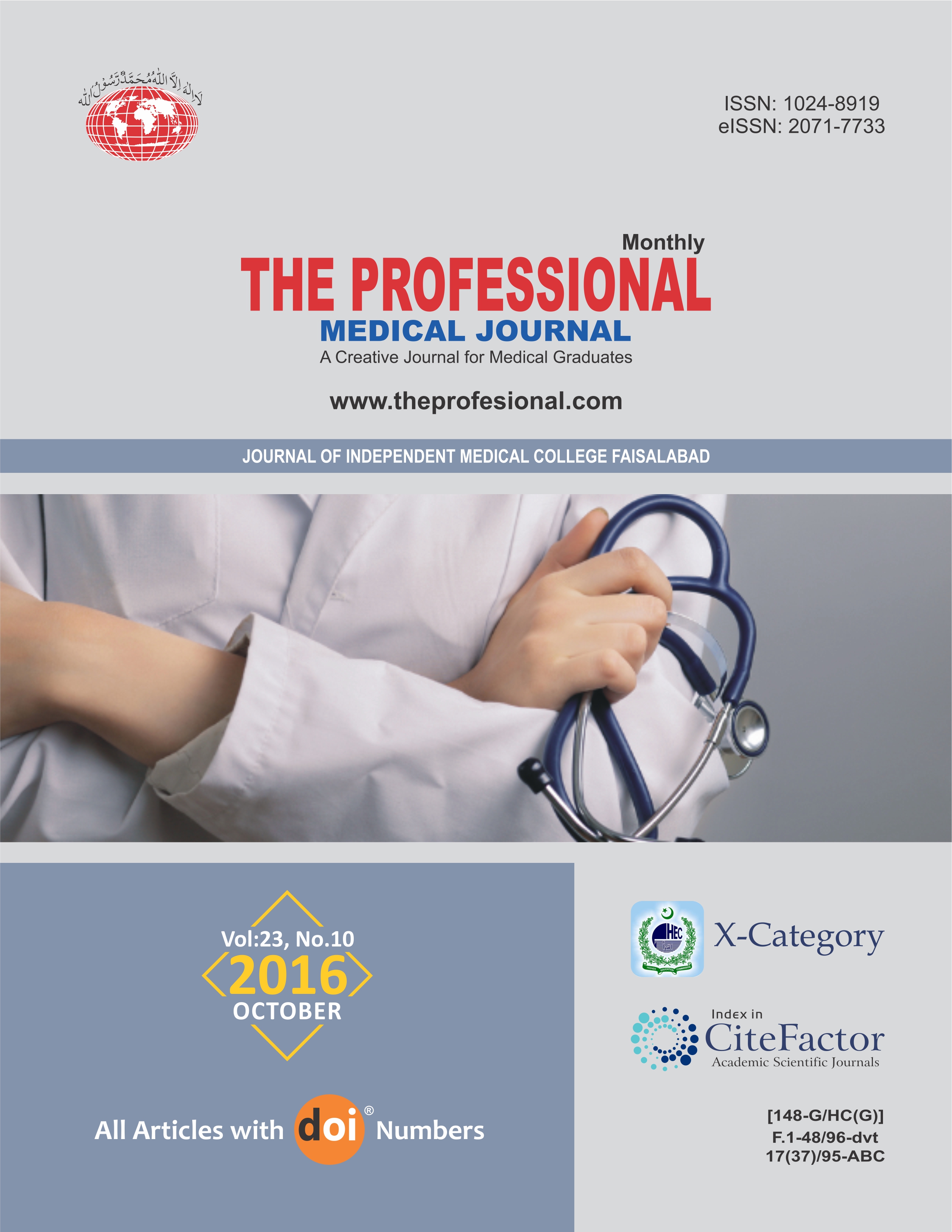 Downloads