SUPRACONDYLAR FRACTURE FEMUR
DYNAMIC CONDYLAR SCREW FIXATION EXPERIENCE AT LIAQUAT UNIVERSITY HOSPITAL JAMSHORO
Keywords:
Dynamic condylar screw, Dupracondylar fracture femur
Abstract
Objectives: Our experience by dynamic condylar screw in the treatment of
supracondylar femur fracture, which is quite a long time, has stayed challengeable issue in
orthopedic surgery, at LUH. Study Design: An observational cross sectional study. Setting:
Orthopedic Surgery Department, Liaquat University. Methodology: Cases along both sexes
with additional articular fractures, conceded inside of 2-3 days were incorporate and cases
having open epiphysis, open fracture, pathological and intra articular fractures were not a piece
of this study. Hospital stay average was 18 days. Follow up was done of every one of the
Patients after each third week for two only visits, then every 6th week for about 6 months. All
the data were recorded on particularly outlined proforma. Results: In this study 19(63.3%) male
and 11 female (36.6%) patients. Mean age was found 35yrs. Commonest cause of injury was
RTA in 80% patients. 65% patients got injury to left lower limb while 35% to right lower limb. There
were only two infections i.e. the infection rate was 6.66%. Union rate was 93.3% and nonunion
rate was 3.3% and there was only one mal union i.e. mal union rate was 3.3% .Bone grafting was
done in 21 patients. The overall good to excellent results were in 84% cases and fair to poor in
16% cases. Conclusions: DCS gives solid fractures fixation after decrease and makes postoperative
recovery simple, so in light of patient's financial state in Pakistan. DCS is perfect insert
for distal femoral exceptionally for these fractures.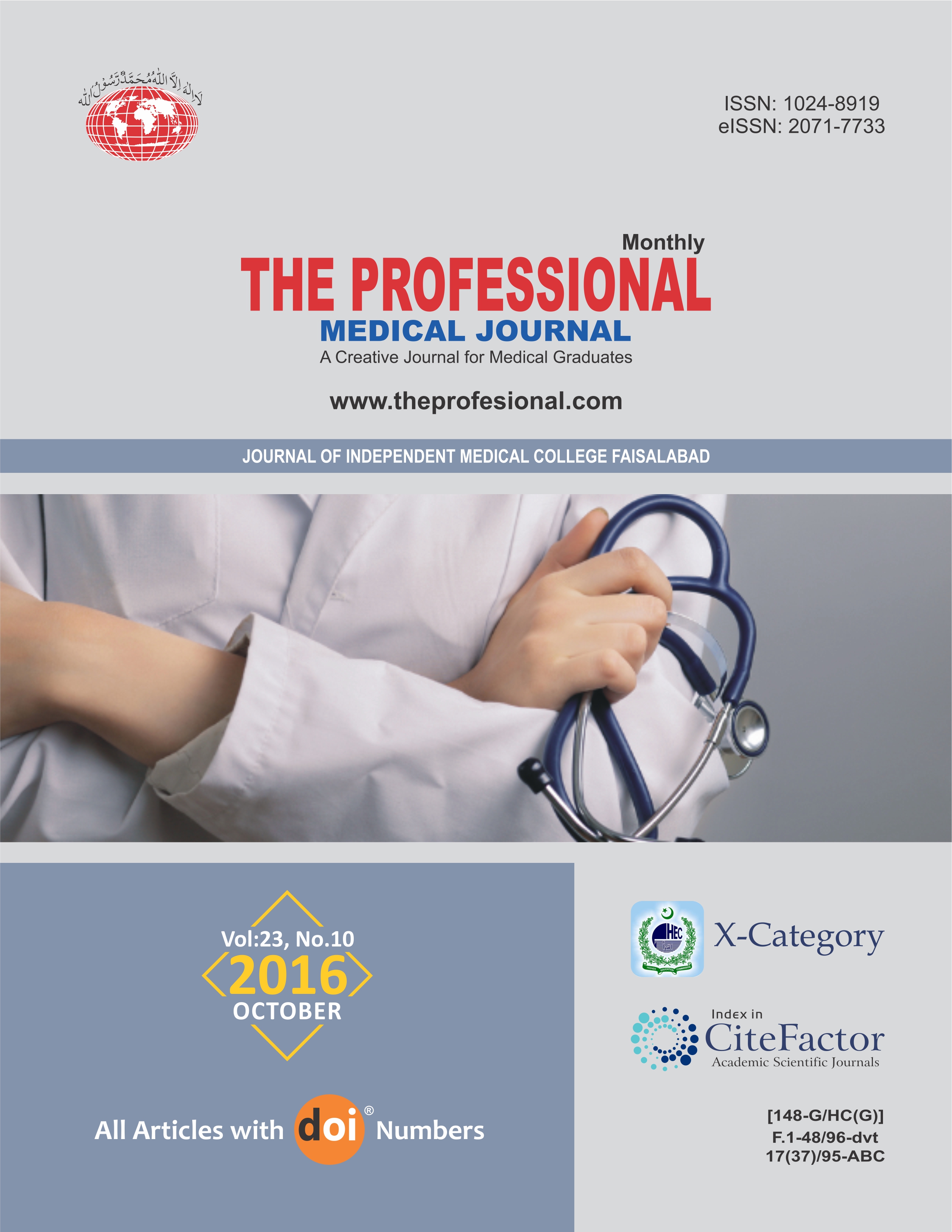 Downloads