PREGNANCY INDUCED HYPERTENSION
TO COMPARE EFFICACY OF METHYLDOPA AND LABETALOL IN MANAGEMENT
Keywords:
Pregnancy induced hypertension, methyldopa, labetalol
Abstract
Introduction: The hypertensive Disorders of pregnancy are major contributors to
maternal and perinatal morbidity and mortality. The aim of hypertensive therapy is to prevent
complications associated with hypertensive disorders of pregnancy. Objective: To compare
efficacy of methyldopa and labetalol in management of pregnancy induced hypertension.
Study Design: Randomized control trial. Setting: Punjab medical college and affiliated
hospitals Faisalabad. Methods: Patient were be randomly assigned to either group A or Group
by lottery method. Each group included 157 patients. In group A: labetalol was started at 100
mg three or four times a day and increased up to 1200 mg a day in divided doses. In group B:
methyldopa was started at 250mg per day 3 to 4 divided doses and increased up to 500 mg in 3
to 4 divided doses. Blood pressure was recorded by sphygmomanometer. Blood pressure was
recorded after 48 hours and then weekly till term on outpatient basis. Results: The treatment
of methyldopa in group I was proved to successful in lowering the mean blood pressure and
maintaining mean blood pressure within normal limits in 142 of 155 patients. It can be said it
was successful in 91.61% cases. 8.39% cases progressed to severe hypertension or eclampsia
because methyldopa was unsuccessful to prevent progress of disease. Conclusion: It is
concluded that antihypertensive therapy such as methyldopa and labetalol are successful in
lowering blood pressure in patient with pregnancy induced hypertension.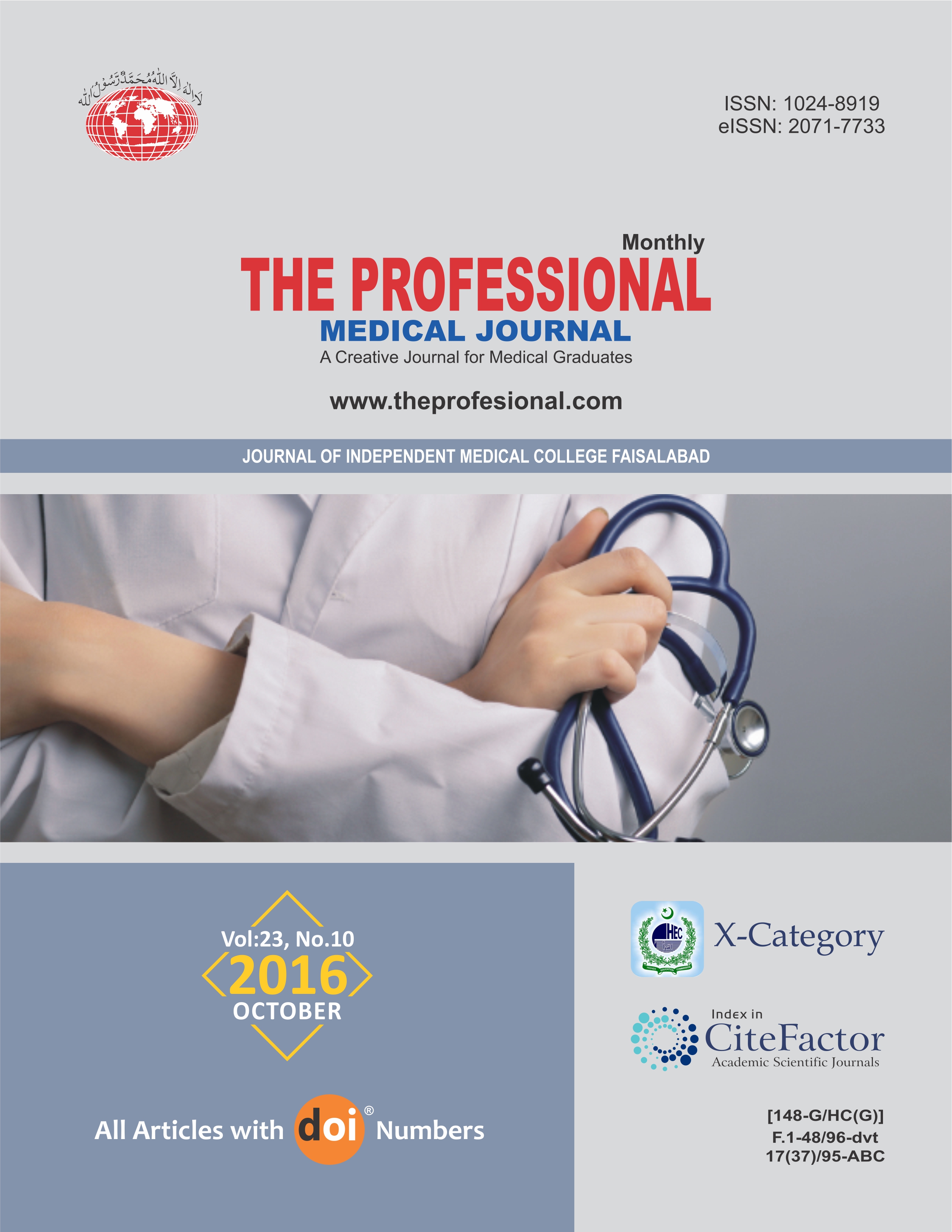 Downloads