DIFFERENT BLOOD GROUPS
ASSOCIATION WITH BODY MASS INDEX IN MEDICAL STUDENTS OF KARACHI
Keywords:
Blood groups, body mass index, medical students
Abstract
Objectives: To find out the association of body mass index with different blood
groups in medical students. Background: Increased body mass index leads to obesity and is a
prominent risk factor for hypertension and diabetes. Blood groups are known to be associated
with various diseases and recent studies have shown that a particular blood group with the
highest body mass index appeared to be more susceptible to predisposition to hypertension.
Study Design: Cross-sectional study. Setting: Liaquat National Medical College, Karachi.
Period: June 2015 to September 2015. Methodology: 181 medical students with 85 males
and 96 females and age ranging from 18-22 years. Weight and height of each student was
measured using the standard stadiometer and blood groups were determined using the antisera.
Results: Mean age of the participants was 19.92 ± 1.10 years. Blood group "O" was
found to be most prevalent (39.2%) while blood group "AB" was found to be the least (8.3%).
Mean BMI of subjects with blood group A, B, AB and O were found to be 24.3 ± 5.04, 22.6 ±
3.59, 23.0 ± 2.91 and 23.7 ± 4.20 kg/m2 respectively. The highest BMI was found in subjects
with blood group "A" 24.3 ± 5.04 kg/m2 and lowest in blood group "AB" 23.0 ± 2.91kg/m2. The
Rhesus-D positive and male students had greater body mass index 23.6 ± 3.56 than females
23.2 ± 3.44. Comparison of overall mean BMI values among different blood groups showed
significant difference with p-value < 0.001. Conclusion: Blood group "A" and Rhesus-D positive
subjects especially males were found to be the high risk blood type with predisposition to
morbidity associated with increased body mass index.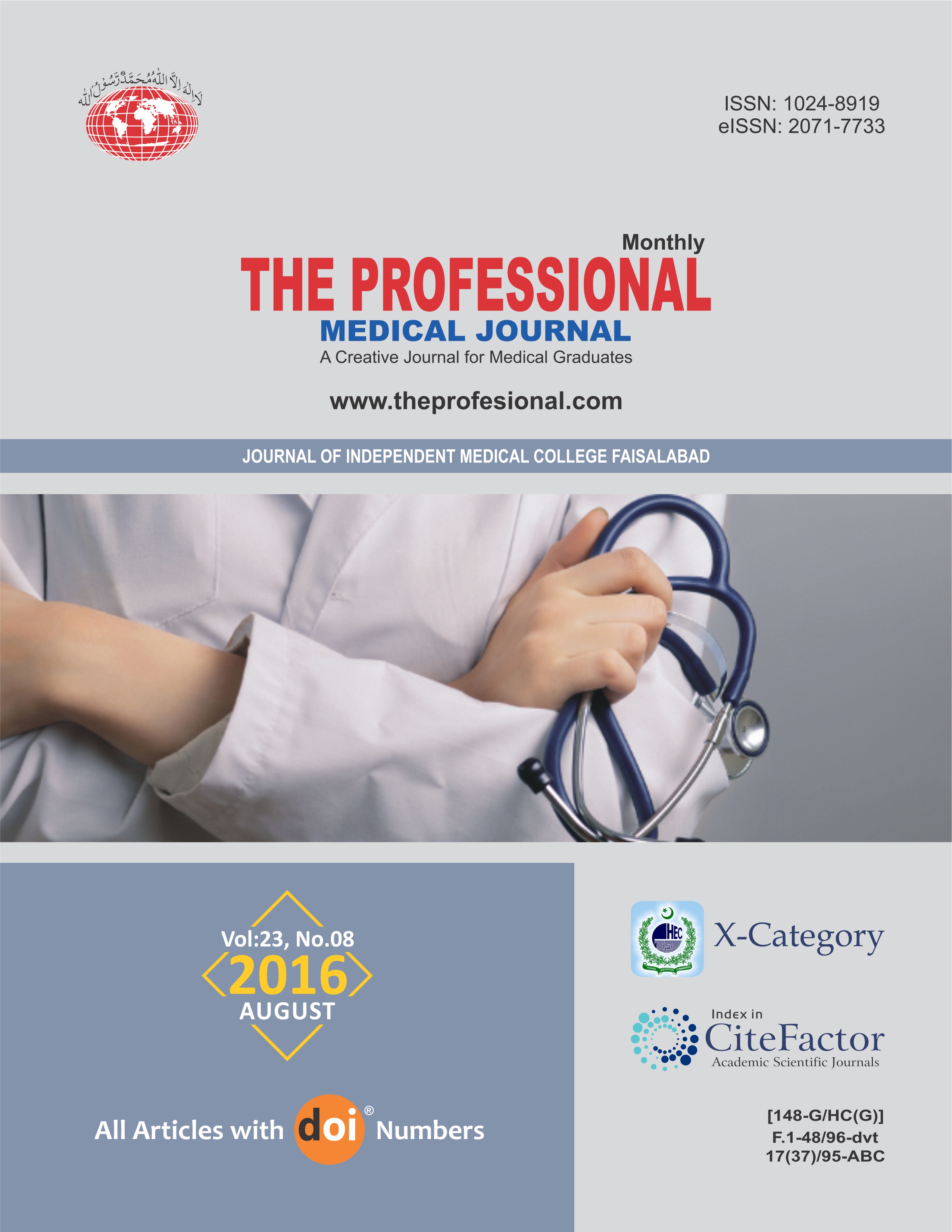 Downloads