RUBINSTEIN TAYBI SYNDROME
A VERY RARE CONDITION
Keywords:
Rubinstein Taybi syndrome, hromosome, Mental retardation, CBP gene
Abstract
Rubinstein Taybi Syndrome (RTS) was first described in 1963 by Rubinstein
and Taybi. The characteristic features of this syndrome include broad thumbs and toes,
facial abnormalities like hypertelorism, beaked nose, micrognathia, microcephaly and mental
retardation. Cardiac, renal, ophthalmological and various orthopedic problems can also occur.
Prevalence in the general population is approximately 1 case per 300,000 persons and is as high
as 1 case per 10,000 live births. There is no definite inheritance pattern so far and recurrence
is very unlikely. In some patients, multiple chromosomal anomalies have been described. We
report here a case of Rubinstein Taybi syndrome in an 18 months old girl presented with typical
features which is the first case reported in our population.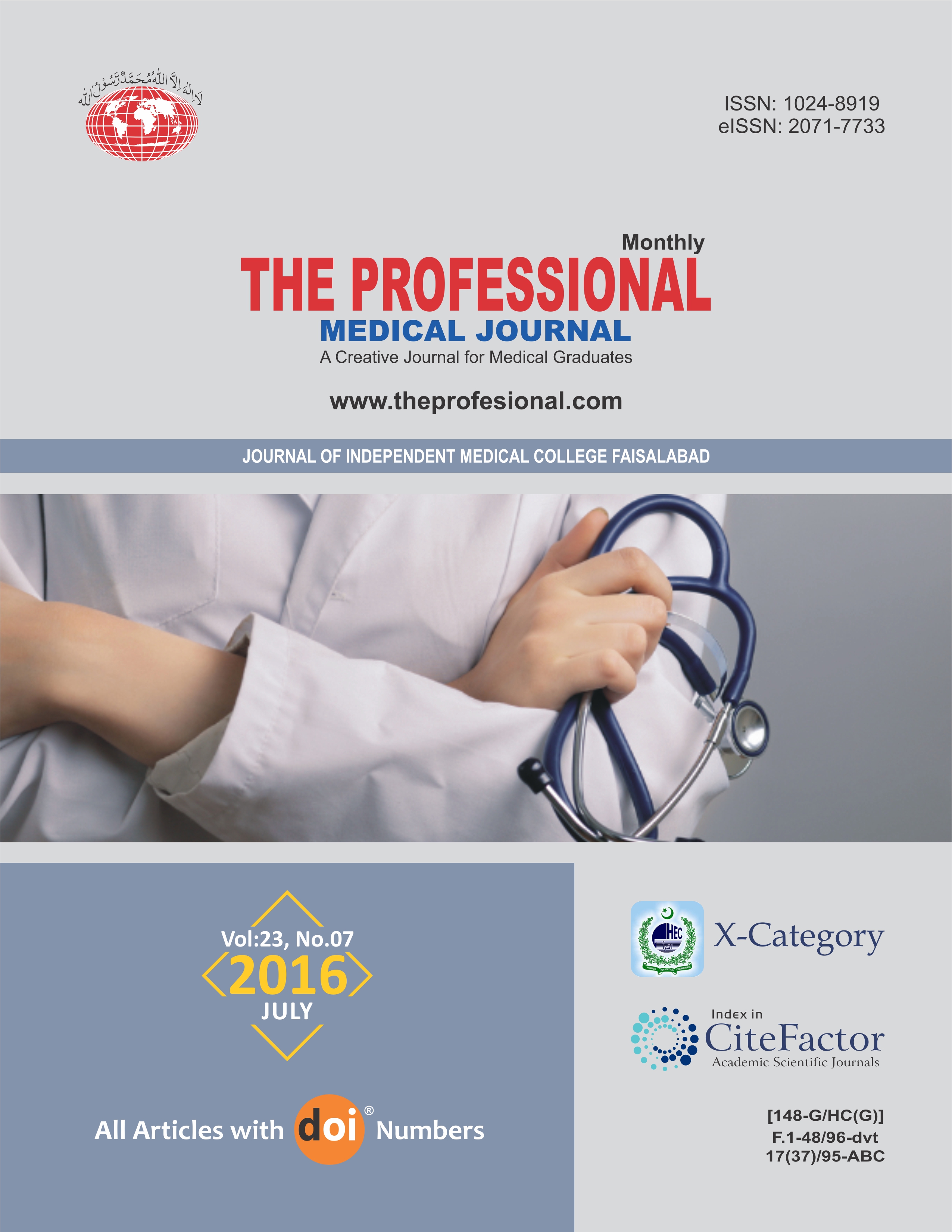 Downloads