HbA1c CONTROL
CAN WE PREDICT HbA1c CONTROL IN TYPE 2 DIABETIC PATIENTS WITHOUT PERFORMING THIS TEST?
Keywords:
Diabetes Mellitus, Neuropathy, Triglycerides, Duration of Diabetes
Abstract
Background: Diabetes Mellitus (DM) is a serious worldwide health concern.
Pakistan is among the top 10 countries with the highest prevalence of diabetes in the world
with estimates reaching as high as 21.6% in adults aged 30–79 years. HbA1C is the most useful
diagnostic tool to assess the control and progression of disease and related complications.
However, the predictors of good and bad control are not well established in our population.
Objective: 1). To assess the level of A1C control among type 2 diabetic patients. 2). To find out
factors which can predict uncontrolled A1C. Study Design: Retrospective observational study.
Setting: Among type 2 diabetes mellitus patients attending the outpatient of Diabetes Endocrine
and Metabolic Centre (DEMC) of Lahore General Hospital, Lahore. Period: June 2012 to Feb
2014. Material and methods: Total of 809 patients were randomly selected to assess A1C in
this population. At the same time, we assessed other factors associated with uncontrolled A1C.
Chart review of the included patients was done using a data collection sheet, structured for this
purpose. Patient demographic data was gathered. Specific information including complications
and laboratory results (HbA1C, Triglycerides (TG), Dyslipidemias) was collected. Diabetes
complication data was obtained clinically and through laboratory workup. The outcome was
calculated. Patients with A1C of <7% were considered well controlled. Other lab findings were
categorized with results being controlled according to the accepted cut off points. Results: A
total of 809 patients were enrolled. Only 32.9% attained A1C control. Analyses showed that
some factors were significantly associated with uncontrolled A1C. They were diabetes-related
complications like presence of neuropathy, longer duration of diabetes and Dyslipidemias.
When multivariate analysis was carried out, the chances of having uncontrolled A1C were
significantly higher among patients who developed neuropathy and longer duration of diabetes,
while triglycerides and other dyslipidemias were not statistically significant. Conclusion: The
level of HbA1C is significantly uncontrolled in our population. Uncontrolled HbA1C is more
likely to exist in patients with neuropathy and longer duration of Diabetes. High triglycerides and
other dyslipidemia are also present in our population, but not statistically significant.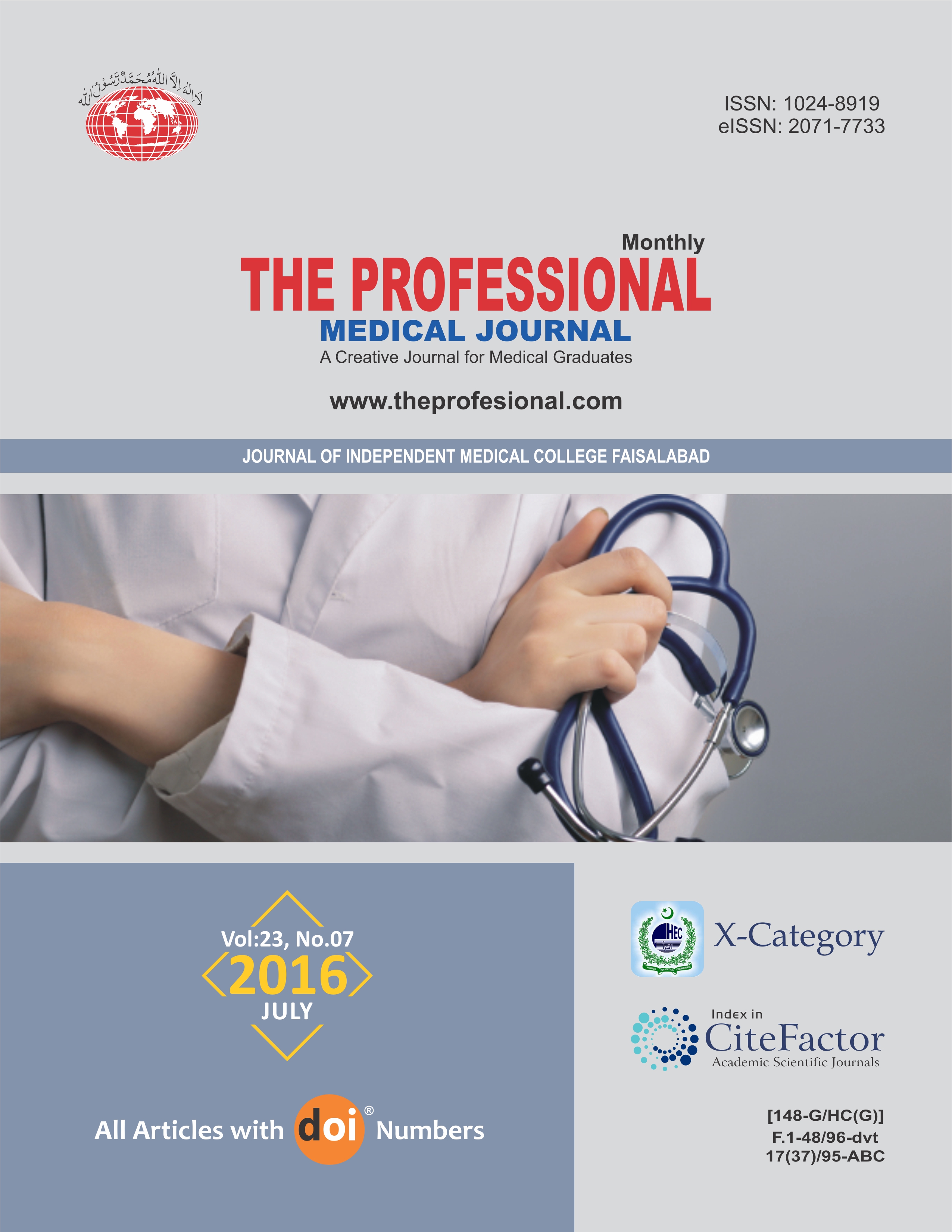 Downloads